Top Reasons Why You Should Invest in App Development
Do you still think that your business is too small to benefit from a custom mobile app? No way, Jose. Mobile apps represent an ideal means for small businesses to increase revenue and visibility as well as to improve customer experience.
Having a web presence isn't sufficient nowadays since online activities tend to go mobile. Put simply, mobile apps have become an important marketing tool. You can grow your business by developing a custom app. It doesn't matter whether you own a shop, offer a service, run a blog or manage a platform, an app can really leverage your business.
But first you have to come up with a great app idea, and that's a stumbling point for most of the small business owners. And at IDAP, you don't have to generate the ideas, we can help you analyze your business and build a custom software solution meeting your needs and requirements.
Here we are explain the top seven reasons why you should go for a mobile app. Want to know how long it takes to develop a custom software solution, check out our previous article.
Why Should You Develop Mobile Applications?
#1 It increases visibility
SmartInsights states that the average time users spent on their mobile device is growing up rapidly leaving behind larger screens. Taking into account the latest research by comScore showing that an average American adult (18+) spends around 3 hours a day on a mobile device, developing a mobile app is definitely worth investing.
Thus apps aren't just developed to engage customers but rather to reach out to broader audiences.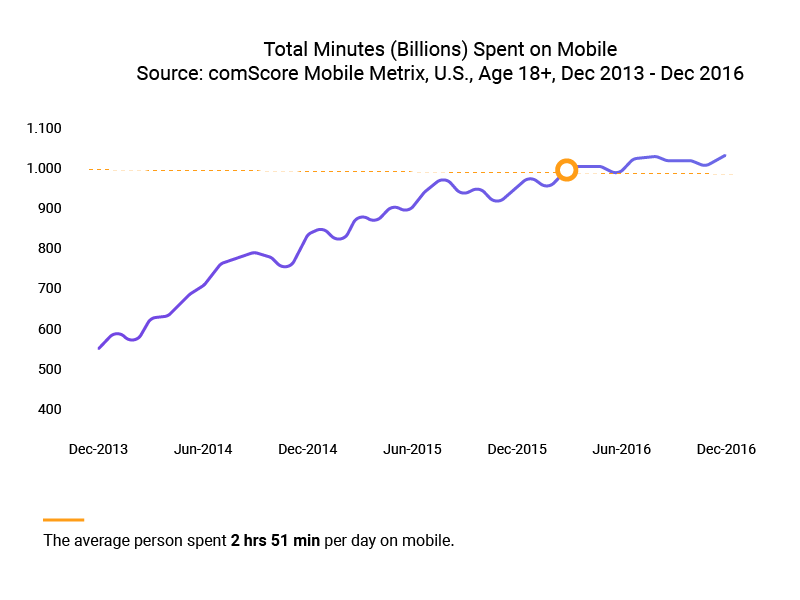 #2 It enhances your brand image
Your brand image is a vital component of your success. Without a mobile app or any other state-of-the-art technical capabilities, you might appear out of touch and lose a significant share of your customers.
This may have an indirect impact on your performance as well as on the prospects of your business. The days when an app was just a golden opportunity to reach out to more customers are over. Nowadays mobile apps are simply taken as a given.
Developing a creative app for your business can strengthen your brand image by adding a more streamlined experience for your customers.

#3 It prepares for the future
With everything controlled by technologies, an app becomes more than necessary to interact with your customers. New technologies offer myriads of opportunities making you stand out from the crowd and open up your brand to larger sets of customers.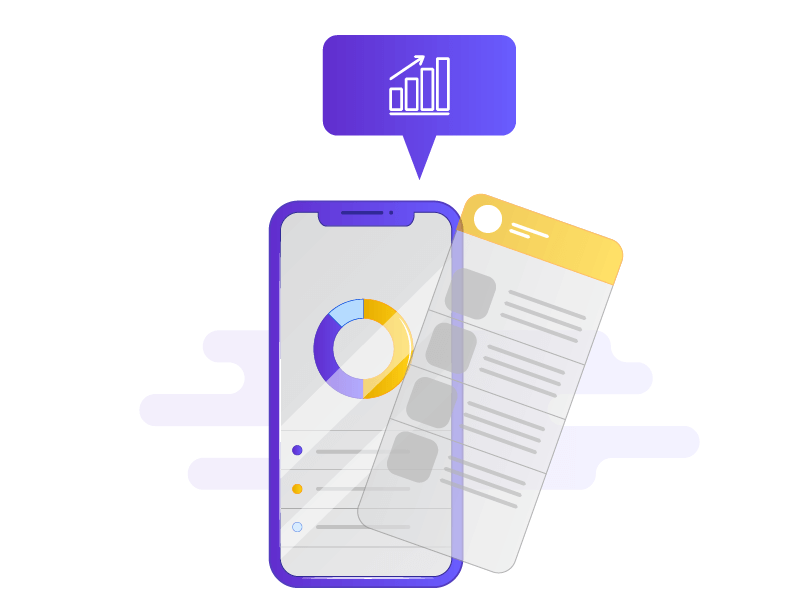 #4 It creates an additional revenue channel
You can monetize your app and create a new sales channel for your business if you'd like. There is a dime a dozen of ways how to make money off your app.
For example, you can generate revenue via in-app ads, introducing pro features, or selling your app in the app stores. You can read more on app monetization strategies in our previous article.

#5 It solves particular problems
Most of the popular apps show a clear example of what a problem-solving app can help you get. Let's have a look at Uber. Uber is a number-one taxi app all over the world. It helps find a cab for myriads of commuters at a reasonable price.
Uber has achieved such a success because it addresses a life problem and solves it. With Uber, there is any problem to book a cab even in the busiest morning or evening hours.

#6 It connects you with customers
Customer service isn't just about eye-to-eye communication between customers and sales executives. Taking into account the fact that nearly 3 billion of people are active mobile users, mobile apps have become an effective means for customer service as well.
And why is it better to use a mobile app for customer service? Firstly, an app has nothing to do with human beings. It's not subject to mood swings, fatigue or poor performance.
Secondly, you'll always present the customers the same face with an app. A flawlessly designed interface will provide the best experience for your customers. In fact, the most common reason for developing an app is to improve customer service.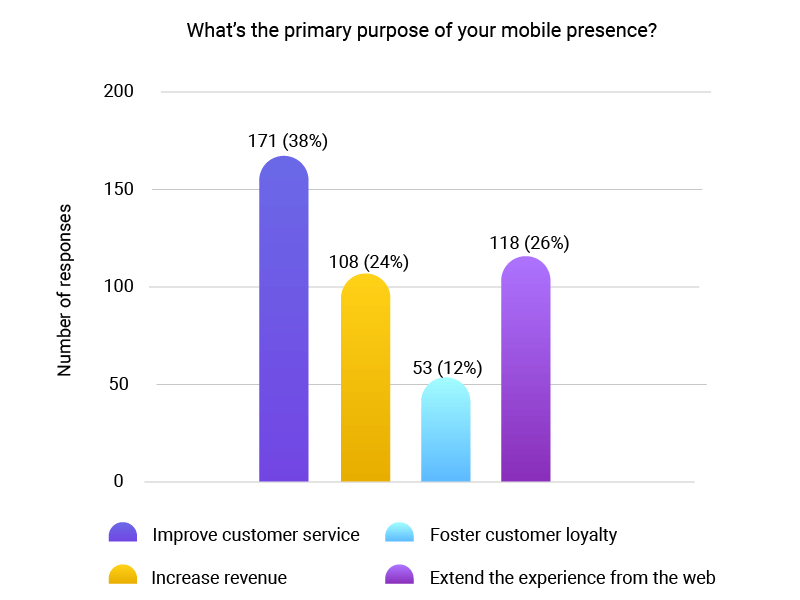 #7 It increases customer engagement
Nearly every active smartphone user starts their day by looking at the smartphone and checking out different apps. And if a user gets a lean, smart, and rewarding user experience, nothing can prevent him or her from using it.
The point is you have to deliver your users the kind of experience they love and wait for.
Summary
Considering the reasons mentioned above, it's obvious that any business regardless of the sphere can benefit from having a custom app. 
And IDAP can help you build and test a custom software solution of any complexity and size. Feel free to contact us and leverage your business with an app.