Introduction
The question of whether to assign the execution of some work tasks to third-party (outsourcing) companies or the employees, arises for both small enterprises and large corporations. The decision depends on a considerable number of factors. But you can analyze some persistent aspects that affect the profitability of the project; it's success and time expenses. Such an analysis will show which of the methods is more productive and suitable.
Advantages and Disadvantages of an In-House Method
In-House means that the employees take on new tasks. In such a way, either current duties that are within the competence of the company's personnel or functions that need the creation of a new structural unit or working group are performed.
When is an In-House Method Justified?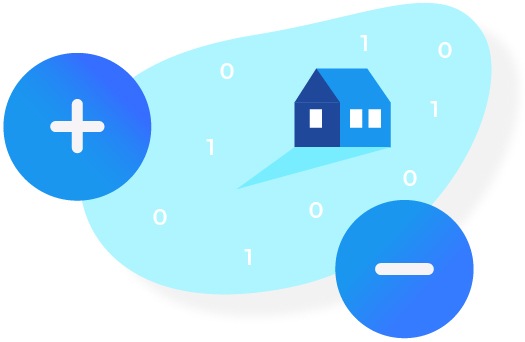 First of all, it is necessary to consider the problem from the financial, human, and technical resources point. The In-House method can be acquitted in the following cases:
You already have a sufficient number of necessary specialists, or there is an opportunity to hire/train them in a short time. At the same time, you must be sure that the rest of the work of the employees won't suffer from additional tasks. It is always better to entrust the project to genuinely reliable and competent specialists. It will save you from mistakes due to ignorance or lack of employee time.
You have the necessary material resources, or it will be profitable for you to buy or rent them. It can be machines, equipment, furniture or workrooms. But even if the needed resources are available, alternative options for their use should also be calculated – rental, for example. It may turn out that it is more profitable to give the office space in rent and spend the profit on paying for the work of an outsourcing company. Acquiring the equipment and other resources can also be unprofitable if the project is short-term, and the purchased equipment won't be used after its completion. Also, you 'shouldn't spend money if the profit from the project doesn't allow you to cover the additional costs. In this case, it is better to hire an outsourcing company with all the necessary equipment and office space.
You have time to carry out the preparatory phase of the project: to draw up a detailed plan, to attract specific experts, to recruit and train employees and to make sure that these people can comfortably interact with each other. Such preparation is necessary for a long-term task, a task that will be carried out throughout the company's existence or for a long time. In this case, the formation of a new unit in the company's structure for carrying out and managing such projects will be justified.
The specifics of the project suggest that people who are working on it are well aware of other work aspects of the company. The permanent employees are better than temporary workers. They are more motivated to get a quality result for their company.
In all opposing situations, an In-House method can be costly and unjustified. Throwing all the forces at a short-term project arises risks in both relations – to the project itself and leading company activities. Competent specialists or material resources are distracted from the primary company duties, which makes the company weaker in general. It mainly works for small companies that haven't enough resources for creating new structural divisions for each new project. And any similar undertakings entail high financial and labor costs.
The Outsourcing Opportunities for Large and Small Businesses
Outsourcing is transferring specific tasks to third-party companies, as well as an appeal to freelancers – independent concrete professionals without hiring them like the company's staff.
Both large companies and small firms resort to outsourcing. So the opportunities that outsourcing can offer large, small, or medium-sized businesses are also different.
Outsourcing Benefits for Small Companies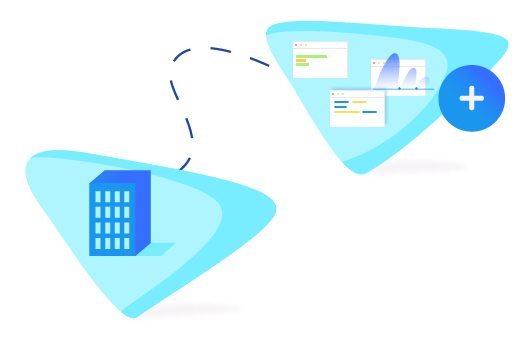 Outsourcing provides several excellent opportunities in the face of limited resources:
A small company can carry out a project that doesn't match its core profile at all. For example, a bus carrier company can outsource IT company to the development of a website to purchase tickets and support its functioning. Or a taxi service can outsource the development and support of a mobile application for users. Marketing, conducting advertising campaigns, and attracting new customers can also be outsourced.
Outsourcing may include expertise and consulting services. Turning to the services of external specialists, a company can receive an independent qualified assessment of any aspect of its activities. The company can identify the problems and also solve them by third-party organizations. Outsource specialists don't have personal interests and can offer independent solutions to the problem. Such analysis can be related to communication with customers, advertising or design.
A small company can turn to the outsourcing service centers if an active promote and grow of the project is planned. If the company's resources are not enough for dynamic development, the outsourcing center may initially have all the necessary resources to cover growing requests. A striking example of such outsourcing is contact centers.
When is Outsourcing for a Large Company Better than an In-House Method?
For business giants the outsourcing options are not visible, but they exist. Large brands often turn to the services of outsourcing companies, and such a trend is growing every year.
A notable argument in favor of turning to outsource companies for a large business is the ability of a quick start and implementation of a specific project. It is often beneficial for large companies to outsource the initial stages of a project. After all, the selection of a team, searching for qualified managers, the organizing and integrating the working group by a small company is cheaper than by huge business. Also, the necessary specialists in the staff help outsourcers carry out highly specialized tasks without delays.
Often the geographical factor is last, but not least. Contacting outsourcers in another country where the required services are cheaper is more profitable than recruiting staff in the native region. The same applies to situations when you need to implement a particular project in another country. You need specialists with local knowledge who are physically located in that country and are ready to start work immediately. It is more justified to turn to outsourcers in such cases than to create a foreign branch, recruit new employees, and adapt to the local market.
Is It Possible to Combine an In-House and Outsourcing?
A combination of the two methods can be beneficial. Employees are better aware of the company's specifics and can guide outsourcers in the target audience characteristics, for example. The involved experts can bring useful skills, an independent assessment, and unbiased recommendations to the project. A third-party company can also perform a better task that is not a core one for the company's employees. In the case of a long-term partnership outsourcers can contact the company's specialists, correlate actions at the intermediate stages of the project or receive valuable clarifications promptly. The outsourcing companies ready to save a started project, which the company cannot finish on its own.
Summary
In the field of software development, outsourcing is especially widespread. Almost any modern business needs its web or mobile application, the creation of which independently often doesn't make sense. Outsourcing company IDAP works with all types of companies and provides software application development services for various business projects. IDAP takes on projects of any complexity and topics and develops applications according to all customer requests.