Coming up with app ideas is not easy…
But a mobile app is such a great way to make money…
That's why we've made this list of new and cool ideas for mobile apps. Below, find app ideas for meditation, dieting, a healthy lifestyle, entertainment, travel, cars, finance, and so much more.
To make a long story short, a lot of inspiration is heading your way.
App development for startups? That's us. Get a free consultation from a top-rated software company.
App Ideas
1. Pharmacy delivery app 💊
A pharmacy delivery app is basically an online list of medications users can reserve, buy, and get delivered to their door. This idea of an app lets you tap into a $26.7 billion online pharmacy market, which keeps growing.

For inspiration, check out the RiteAid app, one of the most popular mobile pharmacy delivery apps. It allows to use prescriptions, buy medications, order delivery, and even collect points for purchases.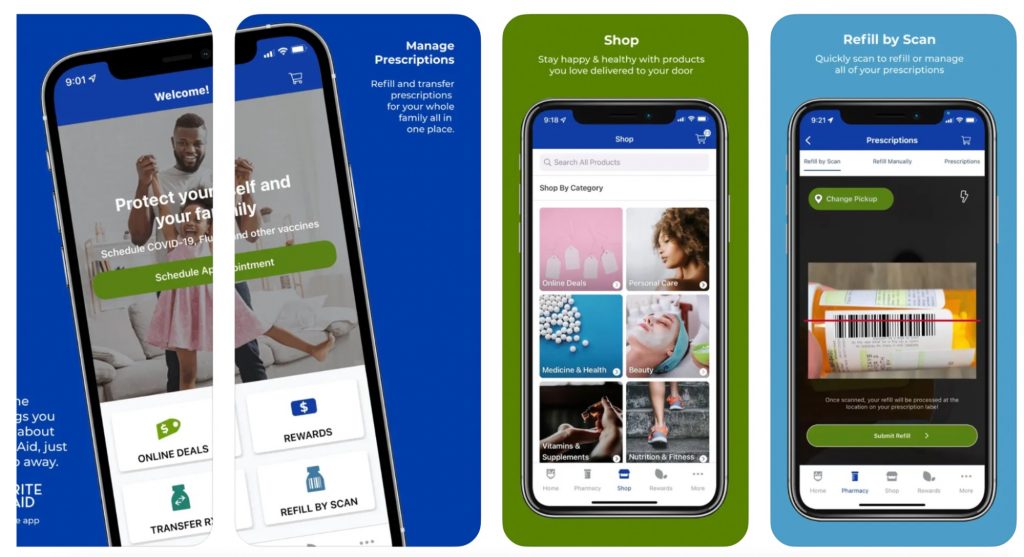 2. Pet training app 🐕
This app would offer personalized pet training programs based on input from users as well as professional tips from pet trainers. You can monetize this app idea by having premium lessons, trainer video calls, and other professionally-made content for pet owners.

Features for this app idea:

Training videos and articles
Live chat or video chat with certified trainers
Built-in games and personalized programs
For inspiration, check out Dogo—a popular app with over a million downloads.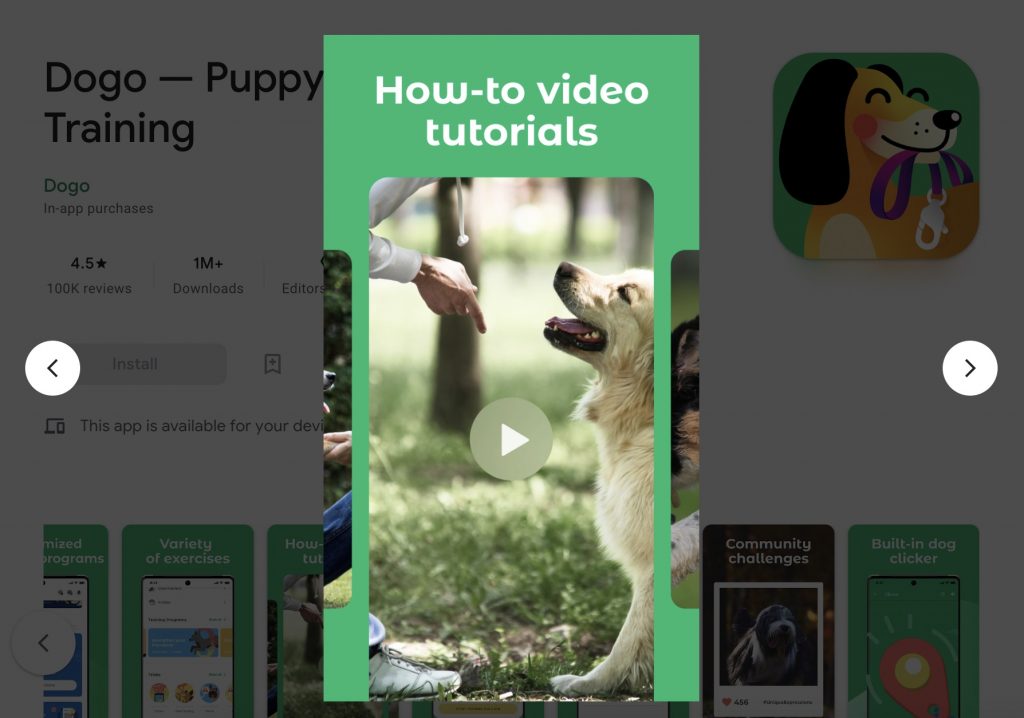 3. Air quality checker app 🌆
This app would use the Air Quality Index (AQI) measurement to display the levels of pollution in a chosen area. Given that 90% of the world's population lives in areas where the levels of harmful elements in the air exceed the levels set by the WHO, having such an app would help numerous users.

The feature list for this app idea includes:
Using reliable measurement metrics (AQI)
Integration with maps to show the air quality in the user's location
Search feature that allows to look for countries, cities, and towns
Get inspiration for the UX and functionality for this app idea 👉 IQAir (a popular air quality checker).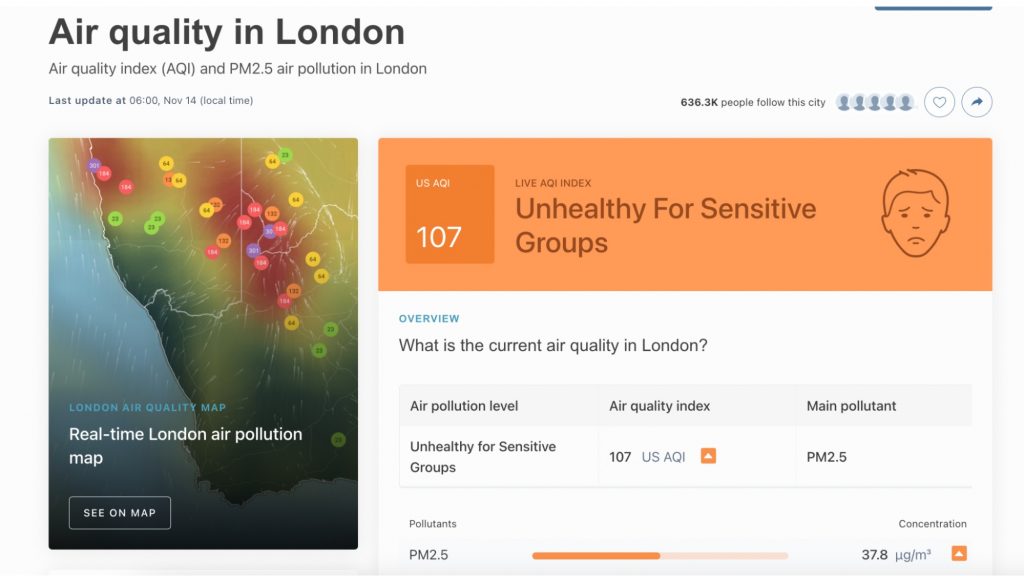 4. Barber booking app 💈
This cool app idea is about letting people find barbers in their area and make appointments easily. Barbers would list their profiles in the app to get bookings from people who look for them based on location, price, and services.

If you'd like to know more, see a top-performer (theCut, rated 4.7 stars on App Store and millions of users worldwide).

5. Anti-Smartphone Addiction App 📱
About 54% of teens and 36% of parents agree they spend too much time on their smartphones. Many of us realize the negative effect this obsession has on our health, but curbing it seems to be a bit difficult.
So, a great app idea that is certain to resonate with the addiction awareness of numerous mobile phone users is to use software to help combat this obsession.
App ideas of this kind can do these:
Track gadget operation period
Limit engagement to the necessary functions only
Set restrictions for the time of its usage
Alert users if the maximum usage time is exceeded (or totally block the screen)
Allow family members or friends to monitor the time people spend with your device.
For inspiration, check out SPACE: Break Phone Addiction.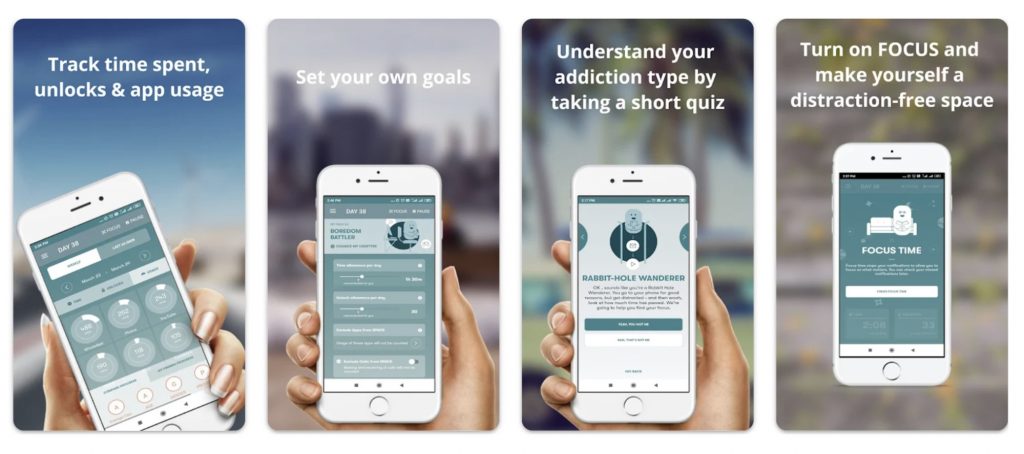 6. Food Recommendation App 🍝
This idea for a mobile app presupposes launching an application that would suggest restaurants and dishes on their menu according to various criteria, including location, price range, customer reviews, critics' opinions, etc.
More advanced app ideas of this kind can have features to choose diners and dishes depending on users' eating preferences and habits. Or, some apps already use AI to generate recommendations, like foodsamurAI 👇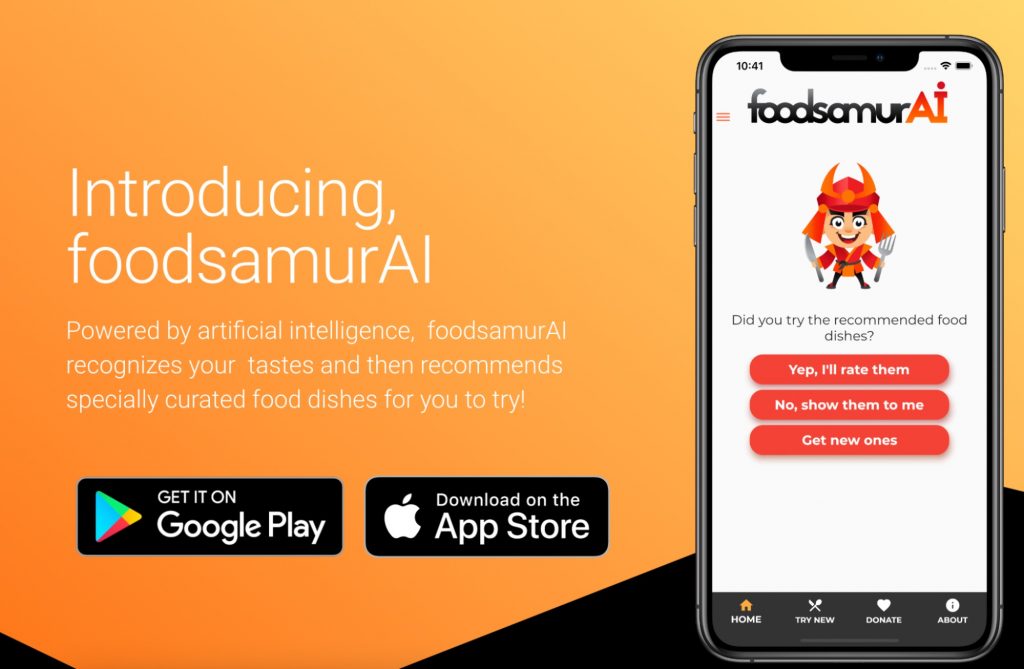 ---
Have you already considered ways to make money with your future app? This Guide to App Monetization will give you options.
---
7. Healthy diet App 🥘
Among food and health-related app ideas, a diet application takes a special place. Many people can use it—from those who want to lose weight to those who have allergies.
Feature this app needs to have:
Collection of healthy dish recipes
Tracking certain substances and macronutrients (fat, carbs, etc.)
Database of product names with the indication of calorie contents
Ability to scan product barcodes to reveal the nutritional value of dishes
Inspiration: MyPlate Calorie Tracker, an app that helps to count calories and get fit 👇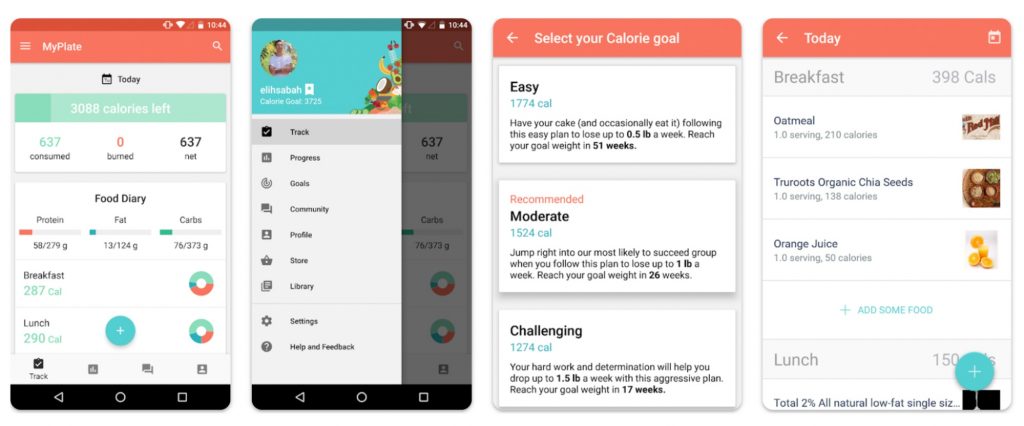 8. Meditation App 🧘
Here's the idea: this app will promote mental health by giving users guided sessions of various durations (from 5 minutes to half an hour) and purposes (for emergencies, kids, stress-reducing, breathing exercises, etc.).
Proof that meditation app startup ideas are worth it? A great example is Breethe—an app with over a million downloads, thousands of 5-star reviews, and $13 million in revenue.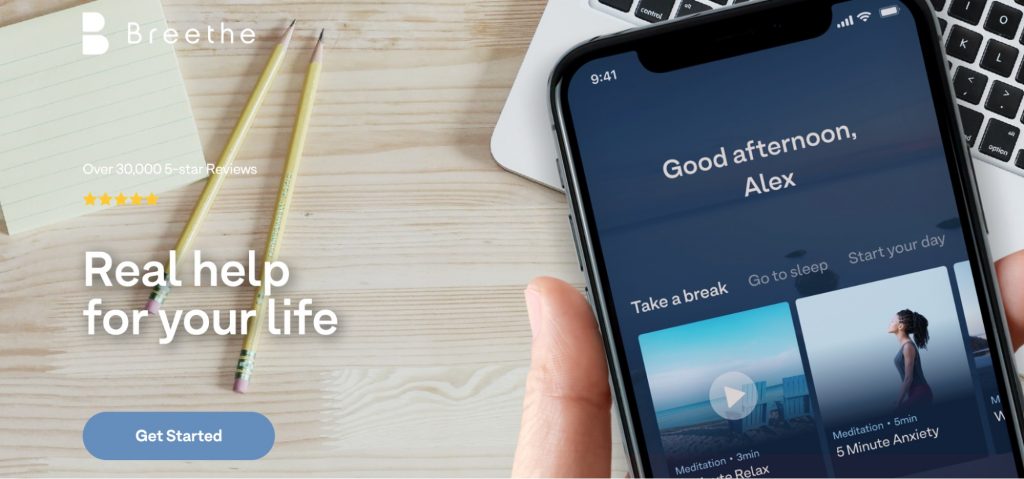 9. Motivational App 💪
Mental health also depends on our moral stamina and inspiration to tackle both daily chores and unexpected challenges. In this respect, motivation is crucial for reaching our goals.
Why would customers want to acquire that app? Because we all want to be successful, and often, we need some motivation to move forward. That's why a motivation app is always one of the top app startup ideas.
For inspiration, see the features of ThinkUp. It's an app that sends users motivational messages and even lets them record voice messages 👇
10. Medication Reminder App ⏰
Since up to 85% of patients are late with taking drugs and over 45% forget about it completely, this mobile app idea is likely to appeal to many.
This useful app idea is simple: build a reminder program that would notify as often as users have to take their medicine. Compatibility with smart devices will also help users get timely notifications.
For an example of a successful startup with this app idea, see MyTherapy Pill Reminder (over 5 million downloads!)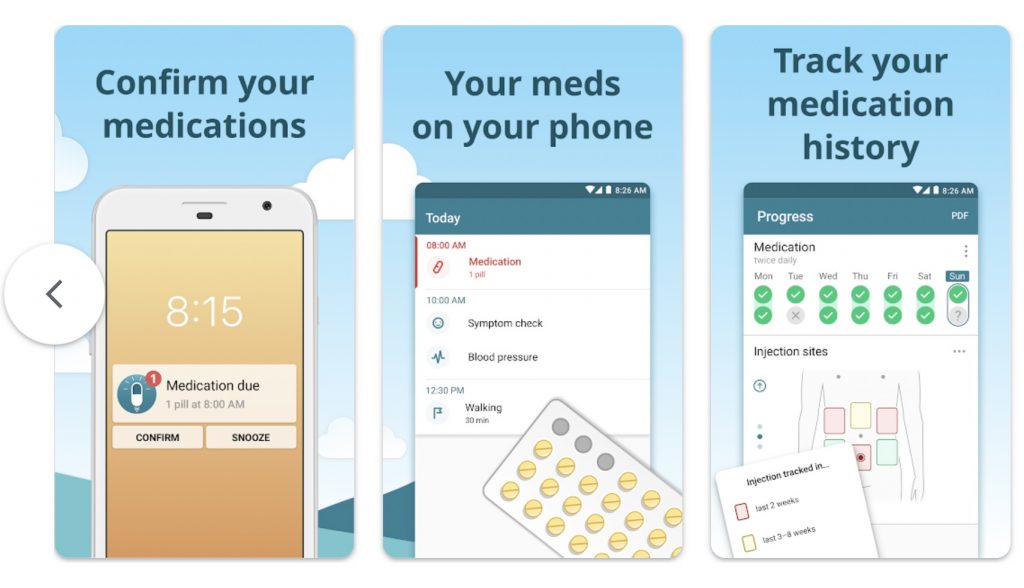 11. Fitness App for Busy Moms 🏃‍♀️
Out of all the creative app ideas, this one is probably the most creative. Why? Well, fitness app ideas are common but… but trying to focus on busy moms and place their own needs behind everybody else's might equal connecting with an audience with unique needs.
Such an app can address the weight concerns of moms at all stages of parenthood. The app should have customizable and simple exercises and workouts that don't require any specialized equipment. Also, the app might share tons of healthy-meal recipes, which should help beat competitors.
One of those competitors (a pretty good one in terms of app functionality and business model) is Moms into Fitness. Check them out if you like this app idea 👇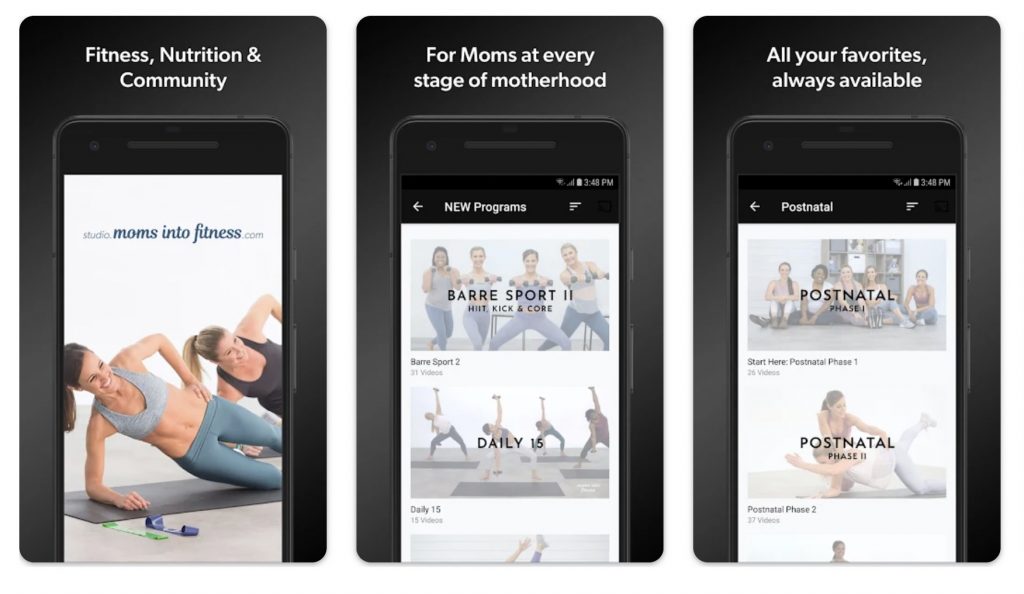 ---
If you feel like checking out more mobile app ideas, we have these guides:
---
12. Toy Exchange App 🧸
This is one of the new app ideas parents would find useful. Every mom and dad knows that kids get bored with their toys pretty fast. But hoarding them in the basement or garage takes up lots of space. Plus, throwing them away is environmentally unfriendly.
Why not encourage local toy exchange with an app?
With the toy industry experiencing a sharp spike, many parents would find the toy exchange app useful. Young Planet is an example of success: feel free to check it out for inspiration.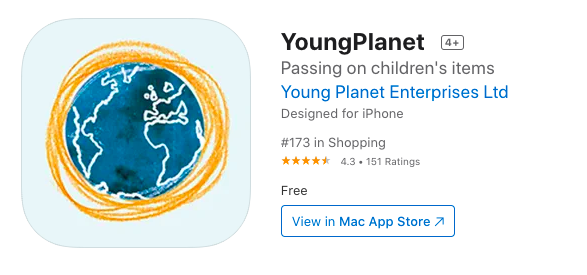 13. Used Clothing Sales App 👕
Have some clothes you don't wear anymore? Some of the items may be in a good condition, making them eligible for sale. So, any app ideas related to getting rid of them solve two problems at once: disposing of unnecessary apparel and getting some money.
Clothing apps are really popular, which is the best indication for startups to consider new application ideas in this area. These good app ideas can turn out to be brilliant if developers integrate ads into them and offer super-fast delivery.
Vinted is an app startup and a great example of recent success: their Android app alone has been downloaded over 10 million times.
14. Book Exchange App 📚
This is one of the mobile app ideas that should please book fans. How about this: enter a book title, ISBN code, or your zip code and… You get the list of other books whose owners live in the vicinity and are willing to trade them.
Since the ebook share doesn't exceed a quarter of the total number, it is easy to guess that most readers still prefer good old printed books. So, this idea for an app serving as a high-tech extension of the traditional book-crossing is sure to find a vast target audience.
Swappy Books is a good example if you'd like to explore this app idea more.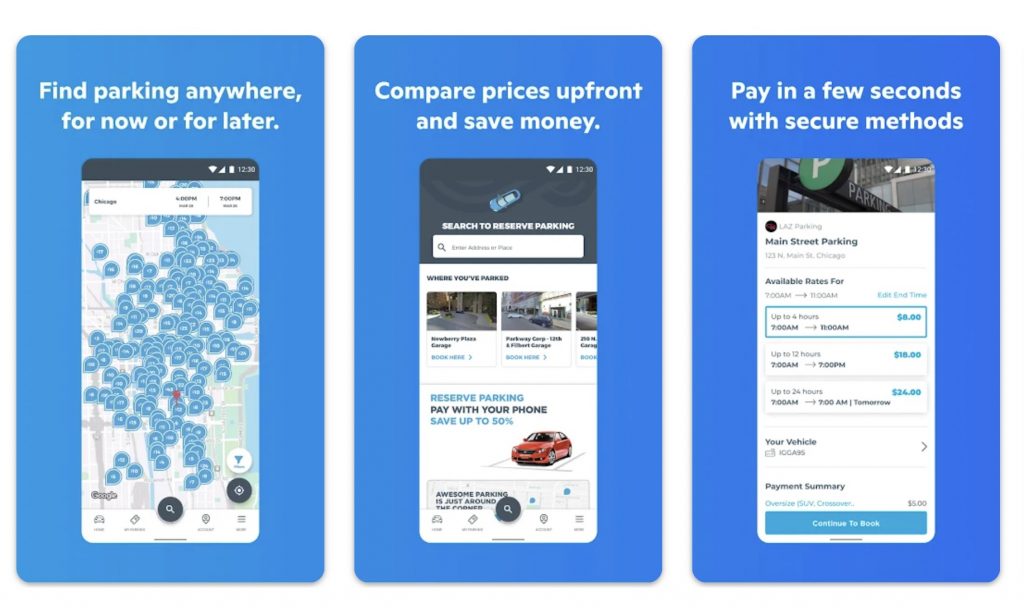 ---
Have books or other items to sell?
These 10 Apps for Buying and Selling Used Things are perfect to help you find buyers.
---
15. Online Study App 👩‍🎓
The edtech market is on the track to increase by $70 billion in a few years. You have an endless list of options here—from interesting app ideas of building teaching platforms to innovative app ideas related to using AR and VR experiences.
This lucrative investment niche has yielded an astounding harvest of $9.9 billion two years ago, and this figure is likely to keep growing. So, while searching for great app ideas, think edtech.
Inspiration? Kahoot is one of the most successful apps out there (ARR: $133 million), so definitely check it out 👇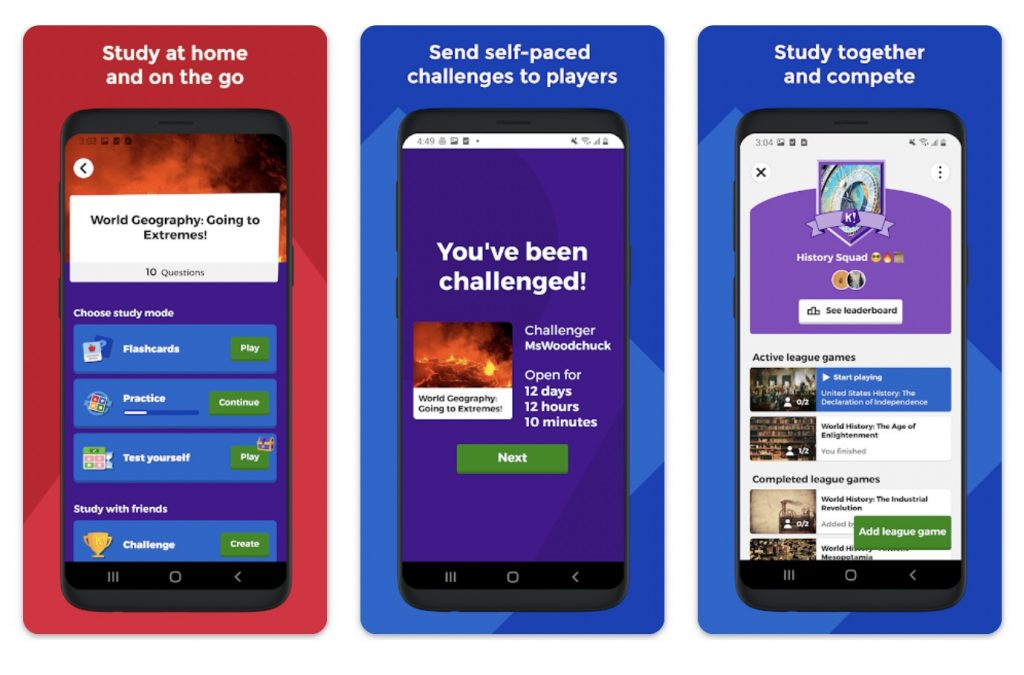 16. Random Chat App 💬
The global lockdown is still limiting face-to-face communication, increasing our reliance on digital media. This observation makes random chat applications one of the most sought-after and fun app ideas to try. Once you build such an app, you will enable your customers to hold video calls, chat, or even stream.
You can also create functionality that enables connecting users to people of similar interests, ages, or geolocation.
Random Chat is an example of how this app idea can be turned into a million downloads 👇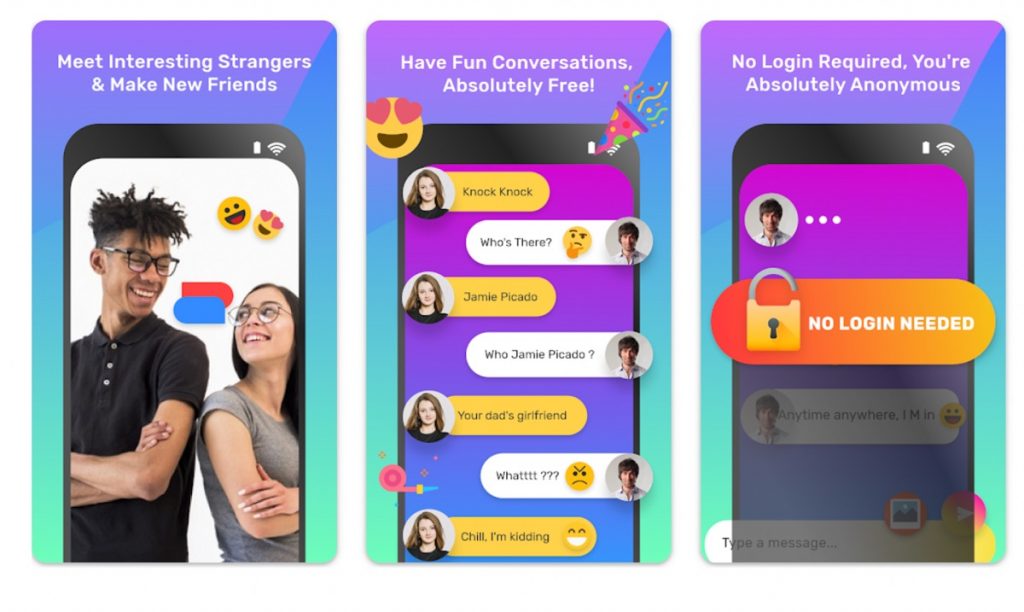 17. International Money Transfer App 💰
In just 2022 over $130 billion will get sent internationally, often with money transfer apps. So, you can try to explore some fintech ideas for mobile apps to get your fair share of the business.
The major thing to remember is to make such app ideas mobile device-friendly. Once you bear it in mind, your money transfer application ideas have all odds to replicate the astounding success of PayPal, MoneyGram, and other behemoths of the industry.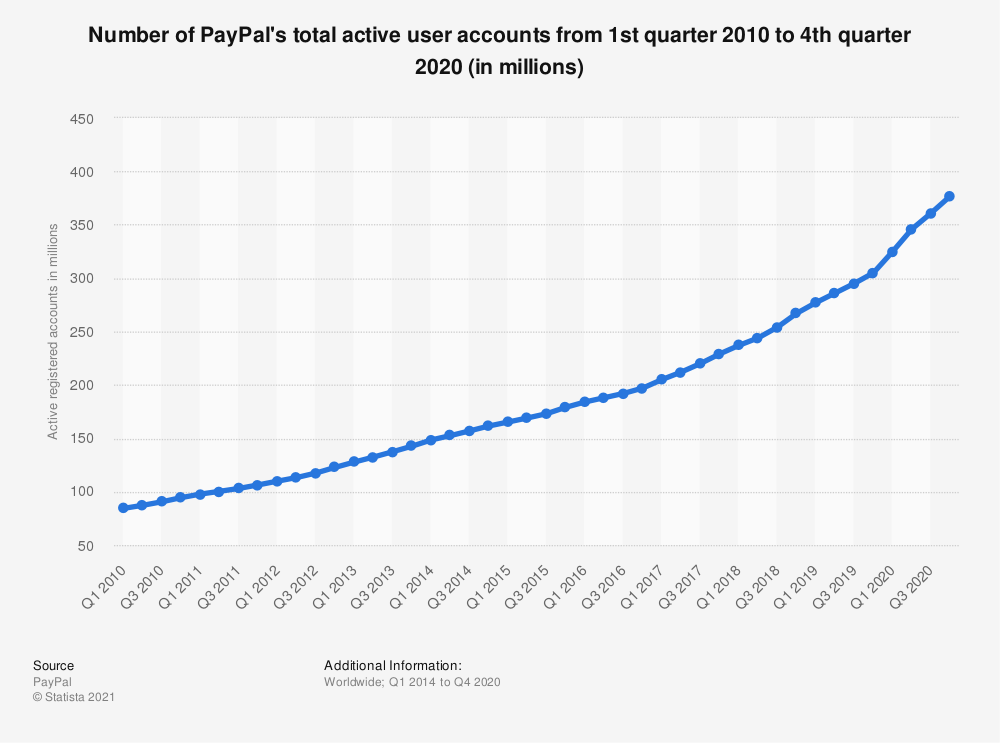 18. Loaned Money Tracking App 💵
This is yet another mobile app idea related to money. Many people would appreciate an app they can use to track their debts, calculate interest, and keep notes of repayments.
Many people who tried this app idea achieved success. The Debt Manager & Tracker app, for example, has over 500,000 installs and plenty of awesome reviews from users.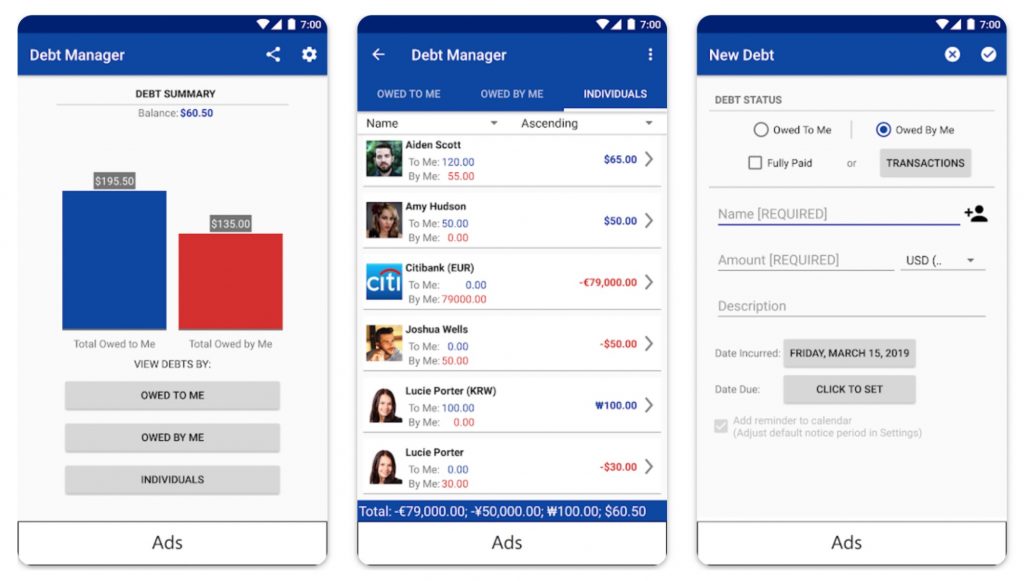 19. Coupon App 🏷️
A coupon app would allow people to review available options before visiting a mall or a restaurant and will always have them handy to apply them. It would be a worthwhile idea for an app for saving money.
Out of all the best app ideas, this one may look the least attractive. But in 2019, the global number of consumers who used mobile coupons exceeded 1 billion, as they redeemed 30+ billion e-coupons.
How can this app idea be successful? Check out Rakuten, PayPal Honey 👇 for inspiration.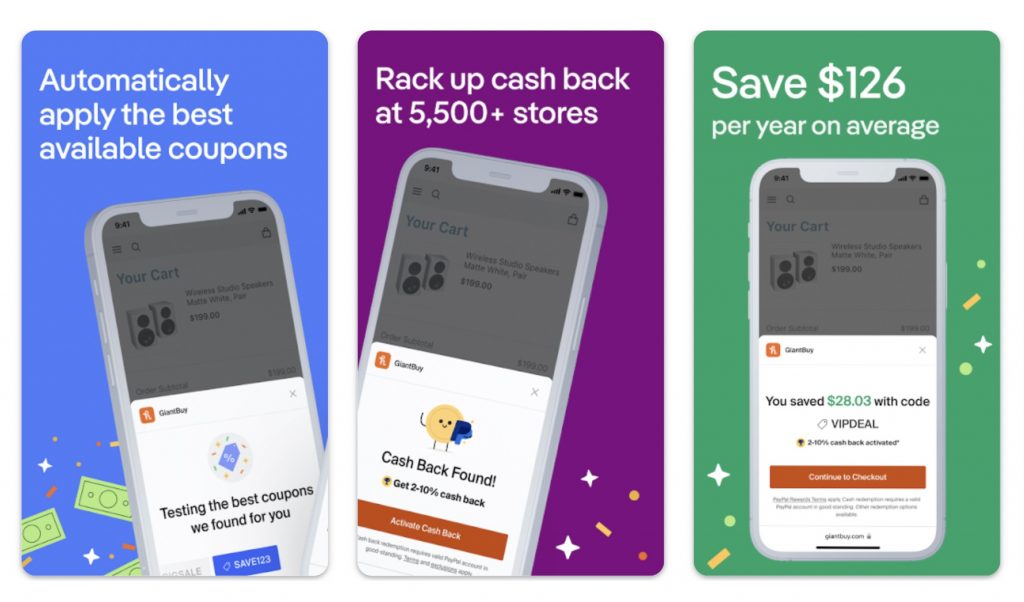 20. Parking Finder and Reservation App 🅿️
Helping drivers find and reserve a parking spot is among the best mobile application ideas. To work, such an app will rely on real-time vacant parking data provided by webcams, GPS, and other IoT-driven know-how.
Many car owners would appreciate a parking space smartphone app, so this idea is sure to find their customers, as success stories like ParkWhiz show 👇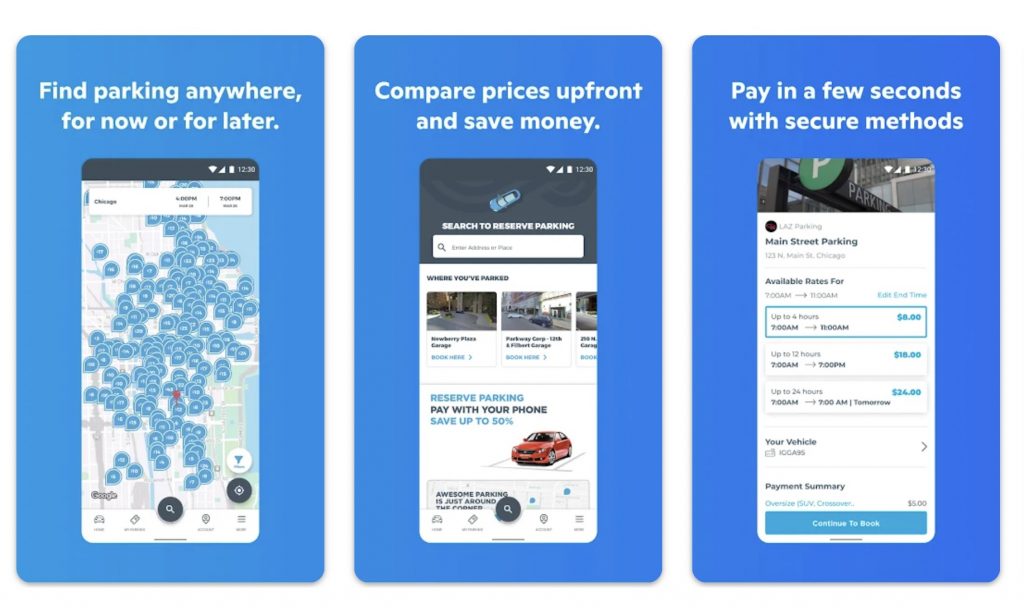 21. Vehicle Identification Number (VIN) Checker App 🚘
The vehicle identification number (VIN) contains encrypted information about the car. This idea is to create an app that would interpret VINs and help car owners and buyers find out more info about vehicles.
Naturally, it would be among the top app ideas meant for used car owners who thus can learn a lot about the vehicle's history. Given that the number of people who buy used cars is approximately three times greater than those who prefer to acquire new vehicles, the target audience for such ideas for new apps will be sizeable.
A basic VIN interpretation looks like this.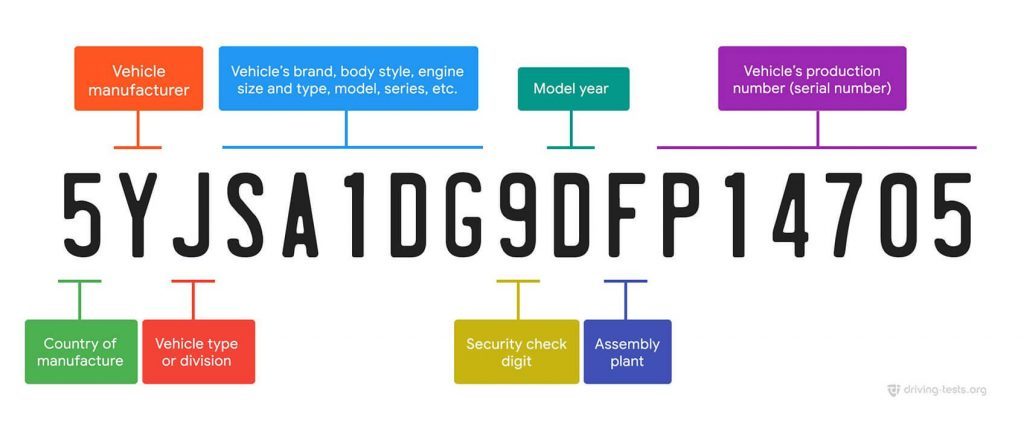 22. Car Sharing App 🚙
Car sharing is becoming super popular. So why not create an app for such a service?
In fact, you have to build two apps (one for the driver and one for the passenger) to make them meet and be of use to each other. But if you still have doubts about whether such ideas for applications will score a big win, remember Uber, Share Now, Turo and take a shot.
In the meantime, check how Share Now works.
---
See great examples of this app idea in action:
---
23. Dog Walker Service App 🐾
Launching software to help both dog owners and pets is one of the good ideas for apps you can try. Such an app would serve as a venue for owners and walkers to find each other and agree on terms and fees.
One such application idea was implemented by Rover, and their app has over a million installs so far. So, why not try this useful app idea, too?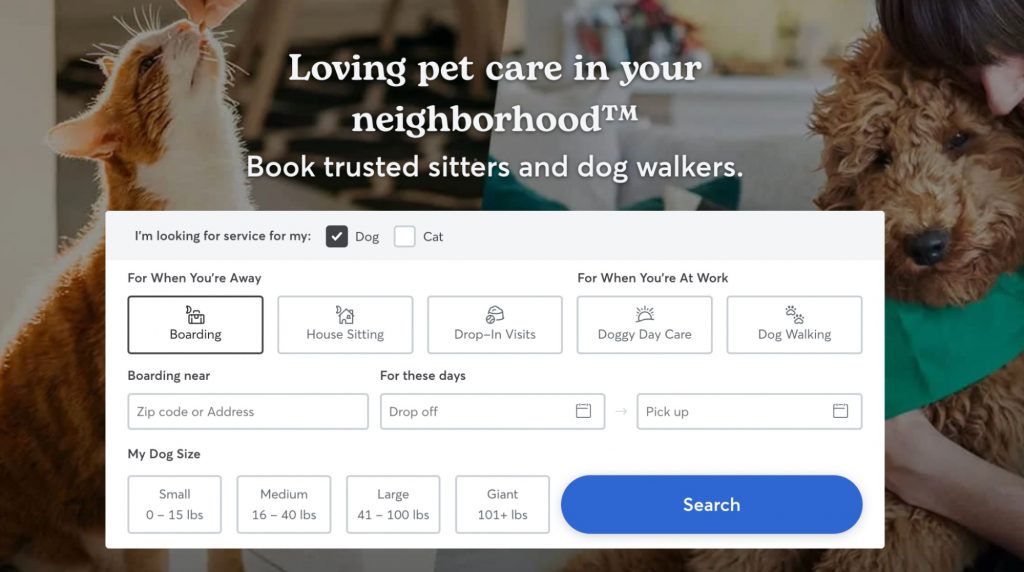 24. Pet Activity Tracker App 🐈
By attaching a small device to a pet's collar and using a smartphone, you will make sure your pet has enough exercise. Plus, you will always know where your pet is at all times.
If such ideas for a new app sound interesting, check out the growth forecasts for the pet wearable market size below. Looks like there's an opportunity to succeed, agree?
25. Pet-Friendly Hotel Finder App 🏨
Many people travel with their pets but not all hotels are ready to accommodate them. So, thinking about new ideas for apps, it would be good to provide pet owners with a handy tool to learn about those that do.
If you add some information on local pet attractions and services (such as groomers, vets, walkers, etc.) as well as on nearby pet supply outlets, your product will stand out among even the most unique app ideas.
BringFido is an example of how this app idea became an astounding success.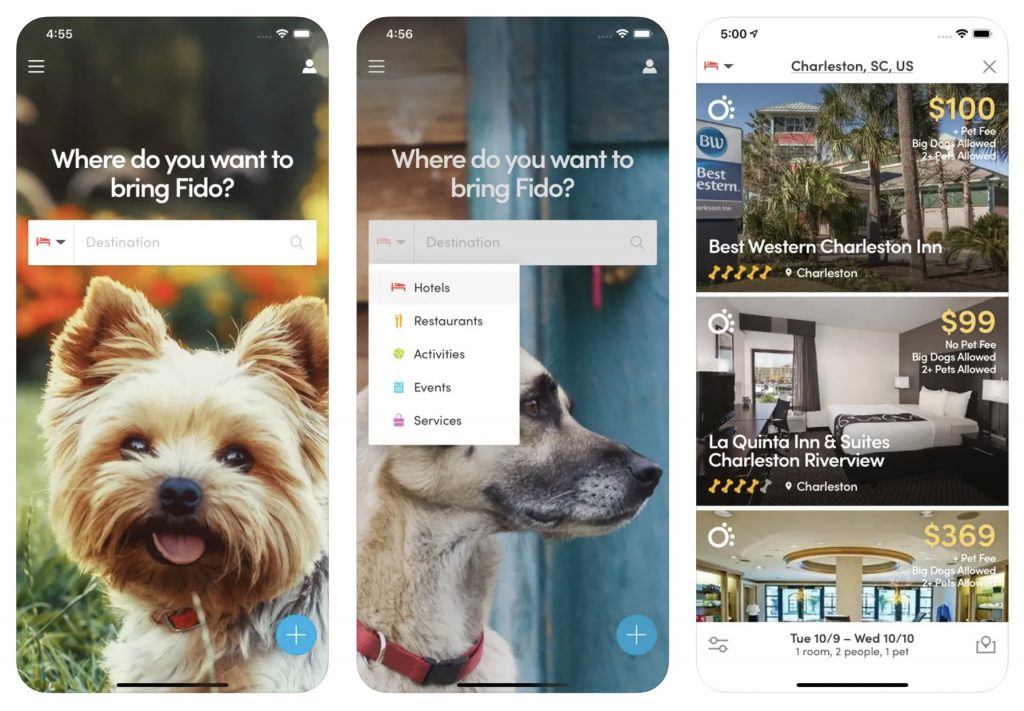 26. Virtual Shopping/Price Comparison App 🛍️
This original app idea is about allowing shoppers to submit online orders in supermarkets or convenience stores. Also, you can develop functionality to let people compare prices in different stores.
Shopify claims that virtual shopping will become increasingly popular, as retailers are trying to provide their customers with an omnichannel experience. Some of them are even considering video chat features to allow customers to communicate with staff in real time.
Example of success—
Trolley, an app that lets users compare prices in UK supermarkets 👇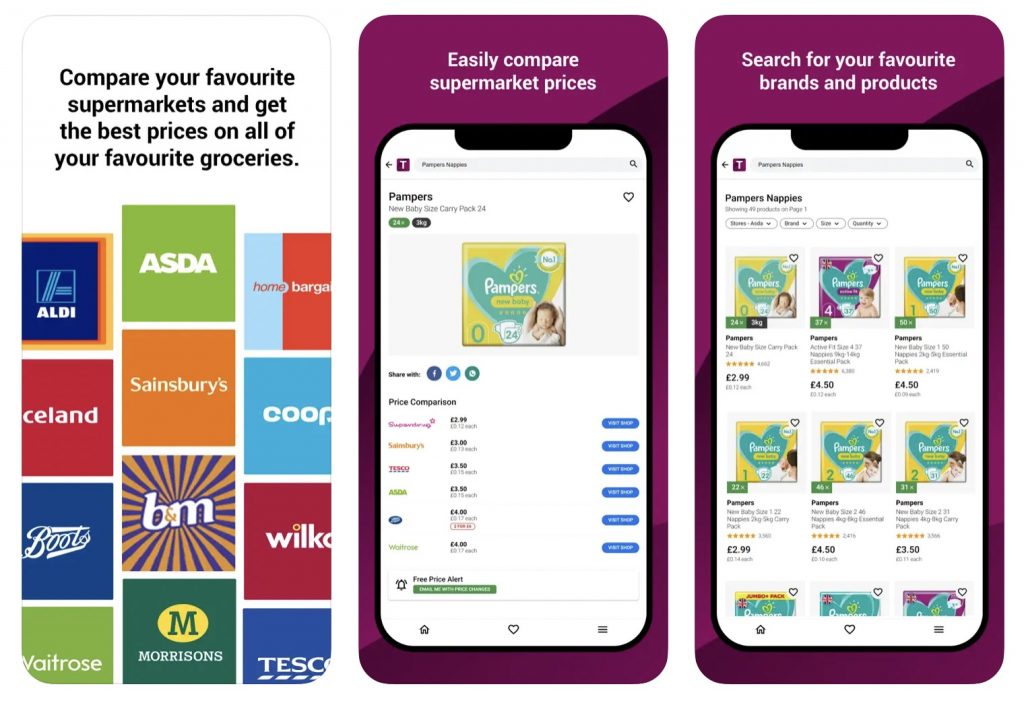 27. Live Streaming App 🔴
Live streaming apps allow users to share live videos, which is perfect for marketing, talent monetization, and entertainment. Already, this app idea is making millions for developers, with the number of live streaming platforms growing fast.
Developing a great live streaming app requires two things. First, you need to ensure a great quality of video for both streamers and viewers. And second, there should be a monetization system in place, consisting of bonuses, points, and other rewards.
Inspiration—
tango has over 100 million downloads and can give you good ideas about how to make this project.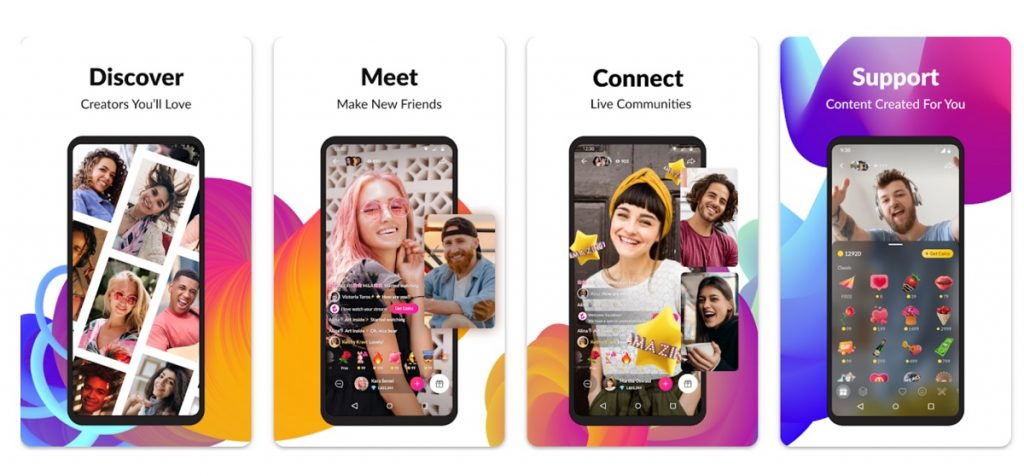 Speaking of streaming…Check out these Live Streaming Apps where people make friends and earn money with their talents.
28. Safety App for Women 👩
Going out with a stranger, getting lost, walking home alone at night—situations like these can make women vulnerable. That's why we've seen quite a few safety apps developed in recent years.
These apps provide different ways to increase safety. Some allow sending real-time location updates to friends while others enable sending emergency signals by shaking the smartphone. Adding options like contacting the police and engaging an automatic siren can also be useful.
See an example of a successful app: UrSafe.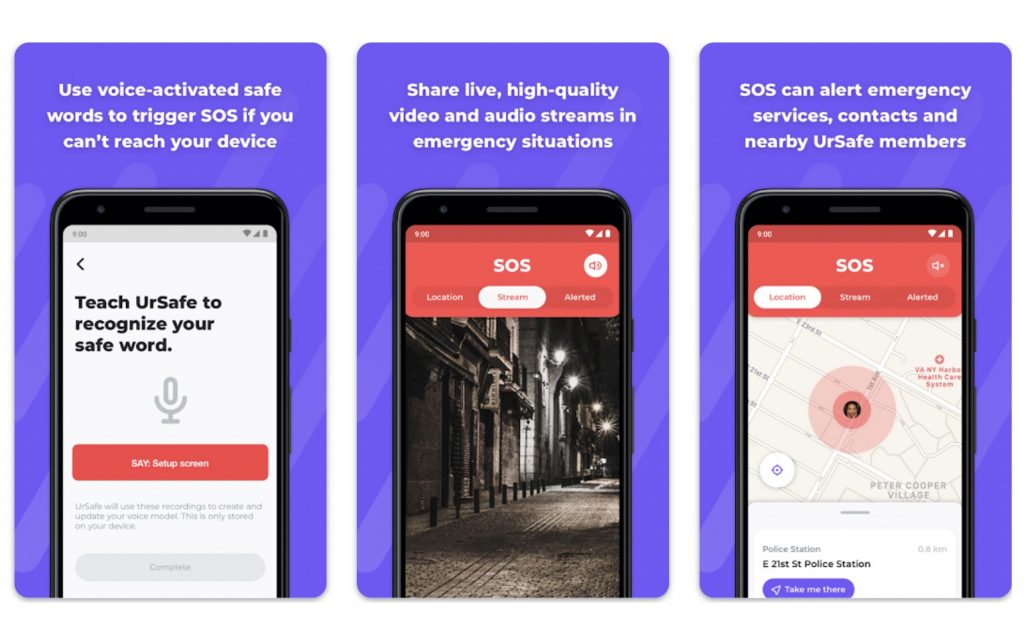 29. Public Transportation App 🚌
Most cities and municipalities lack apps to allow residents and tourists to get around. As the success of Transit in the U.S. and Jakdojade in Europe showed, people don't prefer Google recommendations, too.
That's why creating an app with real-time information about public transport is a great mobile app idea. You'll need to get info from local transport authorities—which shouldn't be a problem since they make it available for developers.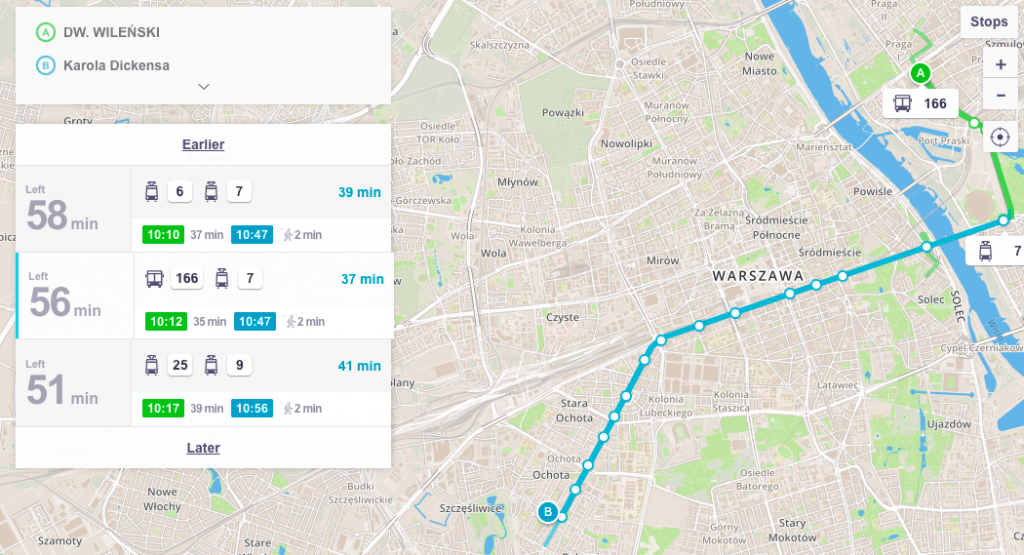 30. Gift Suggestion App 🎁
Have you ever had trouble figuring out what to buy for someone? Everybody has found themselves in this situation—that's why a gift suggestion is a good app idea. Basically, this app would be a generator of ideas based on the user's input.
You have many options to get the data from users. You can ask for their input with multiple choice questions or analyze social media data of the intended gift receiver, for example. In any way, many people would appreciate using such an app.
Giftster is a good example of how you can turn this app idea into success. Watch their app trailer to know more 👇
31. Mobile Micro Loans App 💸
This is an app that allows users to apply and receive micro loans. The main advantage of this business app idea is that people could get money directly transferred to their accounts in under an hour, which is something most banks can't compete with.
At some point, you can consider expanding your app to include microloans for small businesses. So, the opportunities to make revenues in the long-term with this app idea are really good.
For inspiration, check out Earnin—their IOS app has a 4.7 rating based on 200K+ ratings.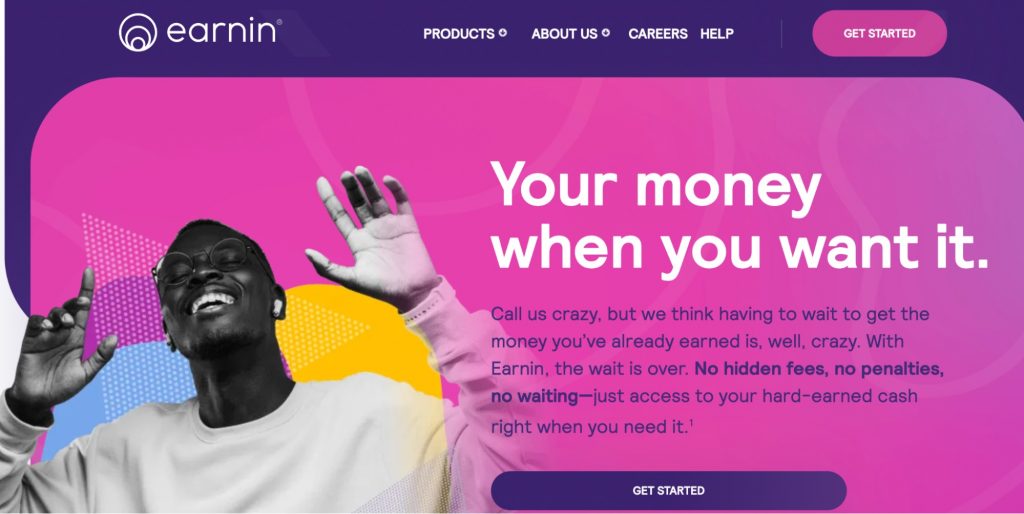 32. Wedding Planner App 👰
This year, the U.S. alone is set to have over 2.6 million weddings—a record 40-year high. Many of those happy couples will use wedding planner apps, which is another idea for a mobile app. Success stories are everywhere: The Knot app, for example, has over a million installs.
The functionality of a wedding planner app should be extensive, but so will monetization opportunities. You can strike deals with local wedding planners, vendors, caterers, and other local businesses to be featured in your new app.
33. Local Travel App 🗺️
Local travel is here to stay. Local tourist agencies are busy these days, as more people choose to avoid long-distance travel. For those looking for a good app idea, this means an opportunity. A local travel app is one of them.
You can create an app for tourists visiting a city, region, province, or country. The app could include sights, booking services, transportation info, trip reviews, weather forecasts, and other useful content for tourists.
For inspiration, see Turkey Travel Guide Offline. The app has nice reviews and can give you plenty of ideas on functionality and monetization.

34. Car Parts Shopping App
This is another great app idea that offers access to auto parts they need. Basically, this app would be an online shop with delivery and pick-up options available. The users would receive their parts quickly, which can help build a great reputation.
Apps that offer car parts are popular. AutoZone, for one, has over 5 million installs and a 4.7-star rating on Google Play Store. Needless to say, it's an extremely successful project and nice proof that this app idea can work.

---
Looking for more car-related business ideas?
In this List of Small Business Ideas For Men, you'll find them and more.
---
35. Personal Productivity App 📙
From all-in-one productivity apps to habit trackers and smart to-do lists, personal productivity apps are always a great mobile app idea. Your app might focus on helping users get organized, improve their habits, and/or increase focus for better performance.
Optionally, you can build an app for company use. This product would help companies encourage employees to be more productive. Besides productivity trackers, the app for companies might also include team collaboration options.
If this app idea sounds good, then check out Todoist—one of the most successful productivity apps out there.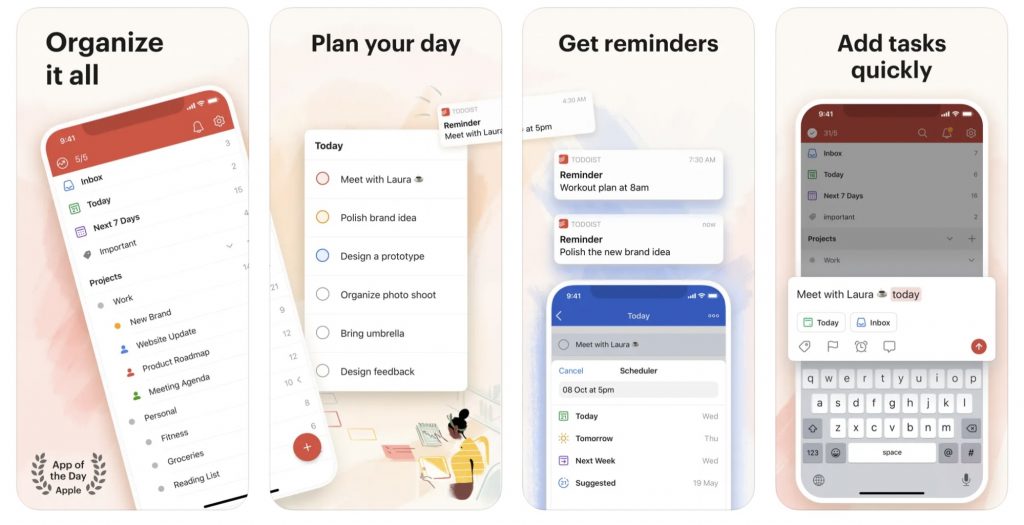 36. GPS tracker app for cars/bicycles 🚗
This smartphone app idea would help car and bicycle owners to find their property if it gets stolen. In the U.S., about 727,000+ cases of motor vehicle theft happened in 2020, which sounds like a lot but is actually much lower compared to the early 2000s.

GPS trackers is one technology that helped reduce the number of stolen vehicles. That's why developing a mobile app for tracking cars and bicycles can help you enter an established market with millions of potential users.

The GPS tracker should be able to:

Locate an asset in real time
Show the trip history
Alert the user of unexpected movement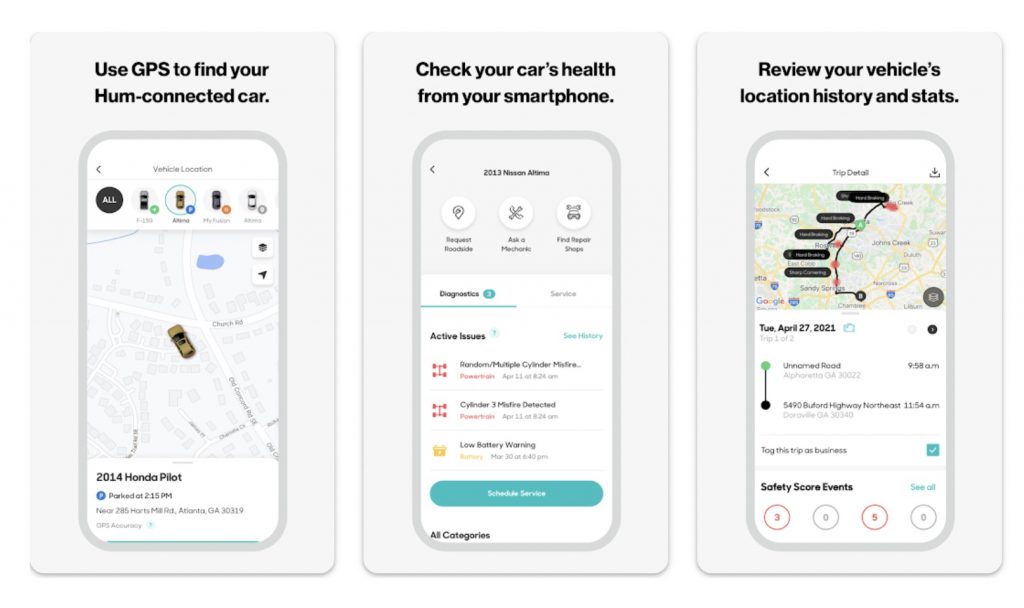 37. App for digital art sketching 🎨
This one is a useful app idea for designers: make an app for digital drawing they can use to draw whenever the inspiration hits. Since the range of features for drawing apps is wide, you can choose whether to make something simpler or professional-grade.

If you'd like some inspiration for this cool app idea, check out Infinite Painter. It's a top-rated, professional digital drawing app used to create this piece 👇 It's free to use (developers monetize it with in-app purchases) and has millions of downloads.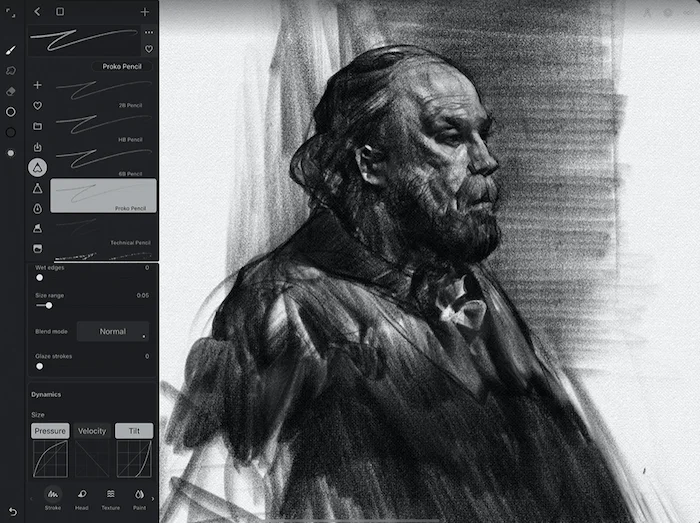 38. Climate change action app ☀️
Want to help others battle climate change? That's also a good idea for an app: let people learn how to take planet-saving action on their smartphones.

With almost 80% of people interested in learning about sustainability and climate projects, this app idea already has a large audience waiting for it. And there are some good app examples to improve on: Earth Hero, for one, is a top-rated and popular project.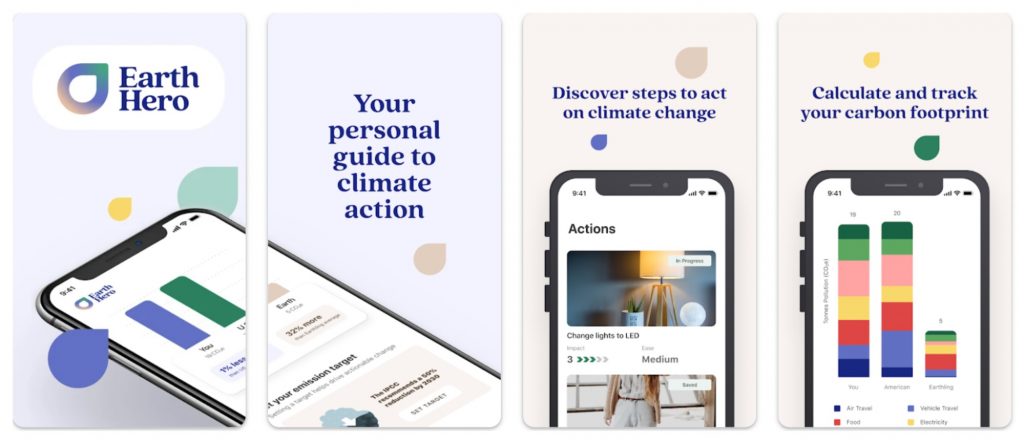 39. Recycling app 🥡
Continuing the topic of climate action, this innovative app idea focuses on a specific area: proper ways to recycle. Its goal would be to identify items and inform users where and how they can be recycled.

Many have realized the value of such an app—in Australia, the government released Recycle Mate, an app that uses image recognition technology to help categorize items for recycling. Here are some of its features 👇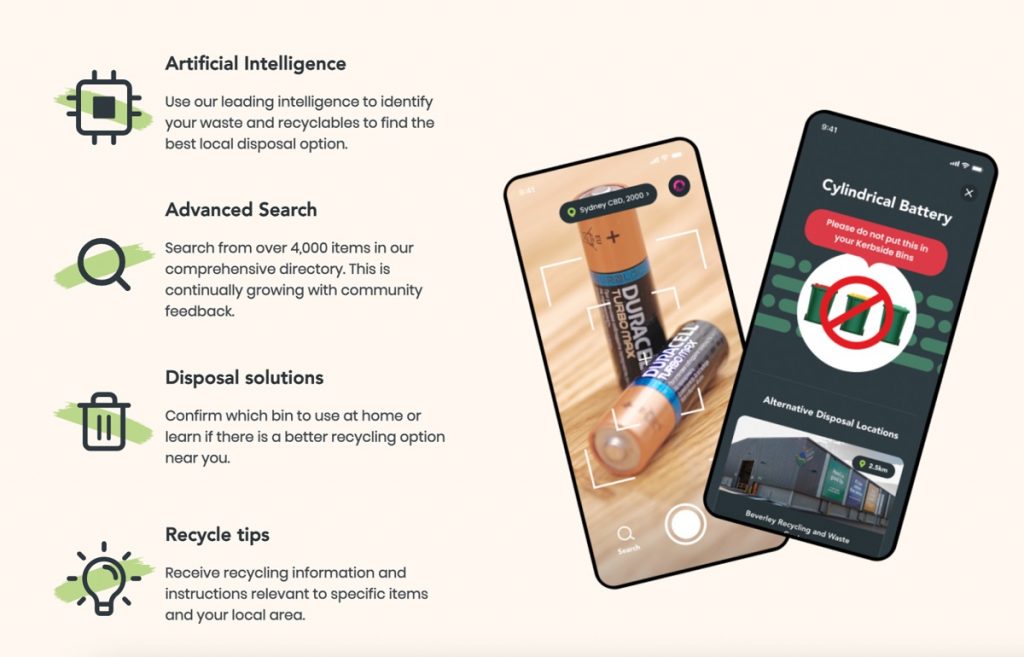 40. Virtual influencers app 👨‍🎤
Meet Rae—an influencer who doesn't exist. She has a cool personality, realistic quirks, and, of course, tons of super engaging videos. She's a part of a $16.4 billion market of virtual influencers that attracted investors like Mark Cuban.
So, if you're looking for a cool, innovative idea for an app—making a virtual influencer pretty much tops the chart.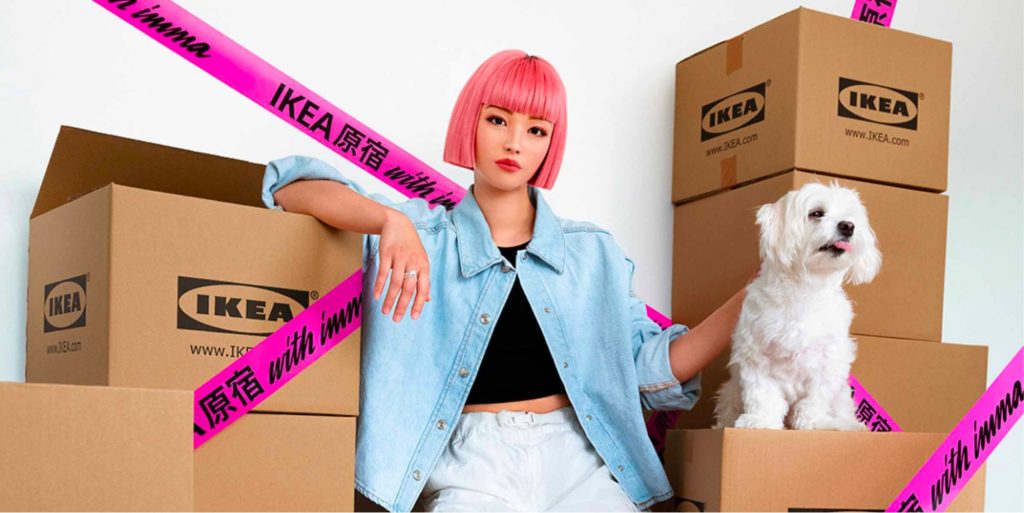 41. Movie trivia app 🎥
Love movies? Think that you know a lot? If yes, then how about putting your knowledge to the test with some questions about your favorite movies? This is a good app idea for those interested in the movies, the industry and everything about them.
Guess the Movie is one of the most popular apps in this category. It's a trivia game about movies where players answer questions about movie plots and even guess the scenes based on the characters' faces. So far, this app has over a million downloads, and 23K+ reviews—a successful project, indeed!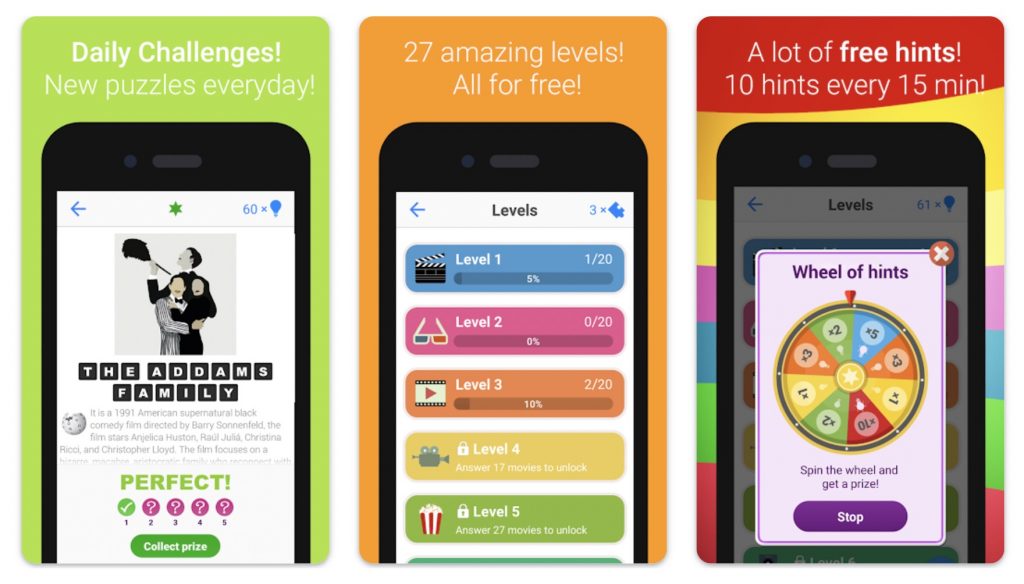 Summary
So, what did you think of these app ideas?
We hope you found them useful and got some inspiration to come up with an awesome app idea.
If finding a team of reliable app developers is the only thing standing in your way… Let me suggest this: drop us a line—we'll be glad to turn your app idea into a top-grossing product.