The modern IT sector is a bonanza for startups that seek to launch a profitable business, leveraging state-of-the-art advancements in the industry. Out of all brainchildren contemporary technology has ushered, mobile phones are undoubtedly the most ubiquitous one. They contain everything a person of the 21st century might need for comfortable shopping, work, education, healthcare, communication, and entertainment, giving access to all these amenities via apps.

Naturally, for any budding entrepreneur having big-time aspirations, app ideas present the most appealing investment niche where consumers are expected to spend close to $160 billion in the next year alone. However, if you look for simple app ideas that make money, you should realize that the market is oversaturated with hundreds (if not thousands) of applications available to smartphone owners. So searching for promising ideas to make an app, you must follow the current trends, coming up with app ideas that are sure to be in high demand among users.
2021 Mobile App Ideas That Rock
Being a seasoned expert in mobile application development, IDAP knows what Android and iOS app ideas are worth implementation to bring a stream of revenues into your coffers.

1. Anti-Smartphone Addiction App
We live in a mobile dominated world. People hardly let their favorite device out of their hands wherever they are – on the bus, in the shopping mall, waiting for their turn at the dentist's, and even in the workplace or class. Many of us realize the deleterious effect such obsession has on our psychic and physical health, but curbing it seems to be above our head.
Yet, a smartphone can not only be a source of calamities but furnish a solution to the problem. Thus, a great app idea that is certain to resonate with the addiction awareness of numerous mobile phone users is to put software in charge of combatting this obsession. App ideas of this kind consist of creating software that would limit your engagement to the necessary functions only, track gadget operation period, set restrictions for the time of its usage, alert you if this maximum is exceeded (or totally block the screen), or allow your family members or friends to monitor the time you spend with your device.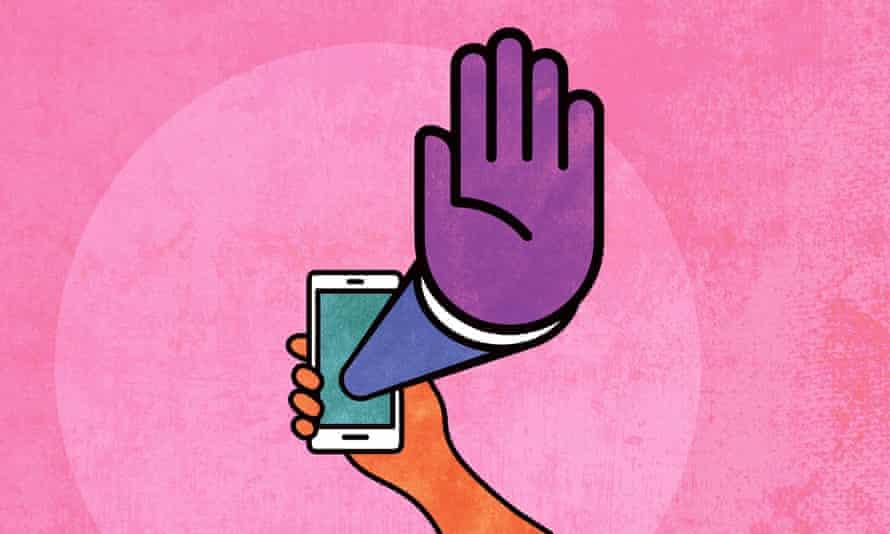 2. Food Recommendation App
This idea for mobile app presupposes launching an application that would suggest restaurants and dishes on their menu according to various criteria, including location, price range, customer reviews, critics' opinions, etc. Built with regard to more advanced business ideas app of this kind can be tailored to choose diners and dishes depending on your eating preferences and habits.

Why is this idea for an app likely to become popular? In the post-COVID reality, when people were marooned in their premises for months, most of them are eager to renew their long-standing traditions of eating out. And if the pandemic continues to afflict humankind, such trending app ideas can assist in food delivery, drive through, and carry-out that will step into the breach and supply customers with their favorite meals even at home.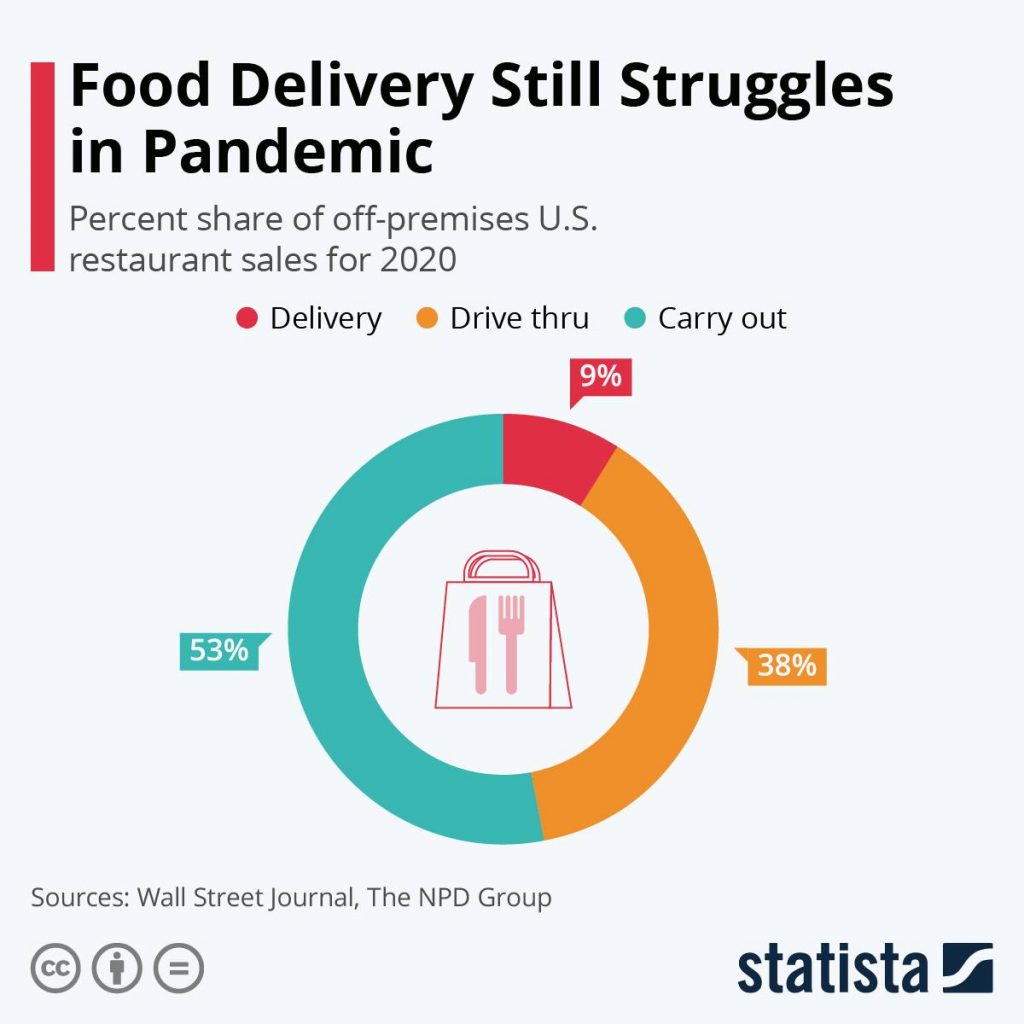 3. Diet App
Among food and health-related app ideas, a diet application takes a special place because it can be utilized by a wide array of people – from those who what to lose weight or beef up to those who are subject to allergies and various product sensitivities. The feature list of ideas for an app like that includes the ability to scan product barcodes to keep abreast of the nutritional value of foodstuffs and thus make wise choices while shopping, tracking certain substances and macronutrients (for instance, fat or carbs), offering healthy recipes as well a database of product names with the indication of calorie content in them.

With the global plague having adversely impacted our active lifestyle thus making us rather flabby, it is no wonder that people try to get back into shape as soon as possible, and smart dieting is one of the cool app ideas that enhances health through better eating, turning our fitness endeavor into a success story.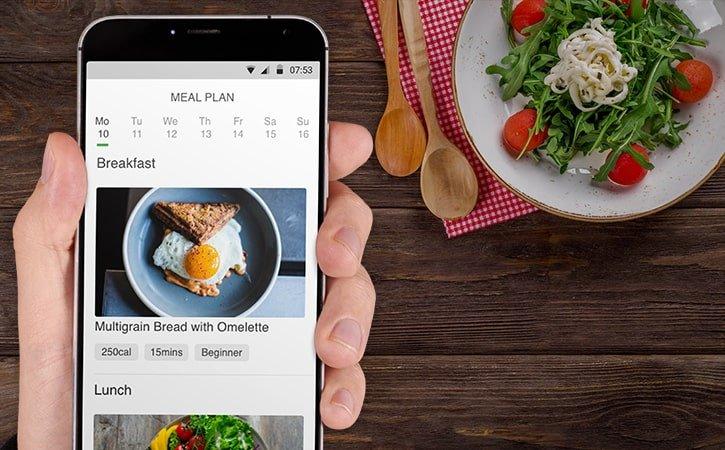 4. Meditation App
This is one of the most original app ideas that promote mental health alongside the physical one. Being in pursuit of career and self-fulfillment, we pack our day with slews of activities. That is why it is vital to take a short break and find time in our manic schedules to ensure the peace of our minds. This opportunity is granted by meditation apps that should be made to contain guided sessions of various durations (from 5 minutes to half an hour) and purposes (for emergencies, kids, stress-reducing, breathing exercises, etc.).

As experts from the National Center for Complementary and Integrative Health argue, meditation can allay anxiety, normalize blood pressure, and even relieve chronic pain (headaches, for instance). Such medical facts are the best proof that meditation app startup ideas are doomed to success.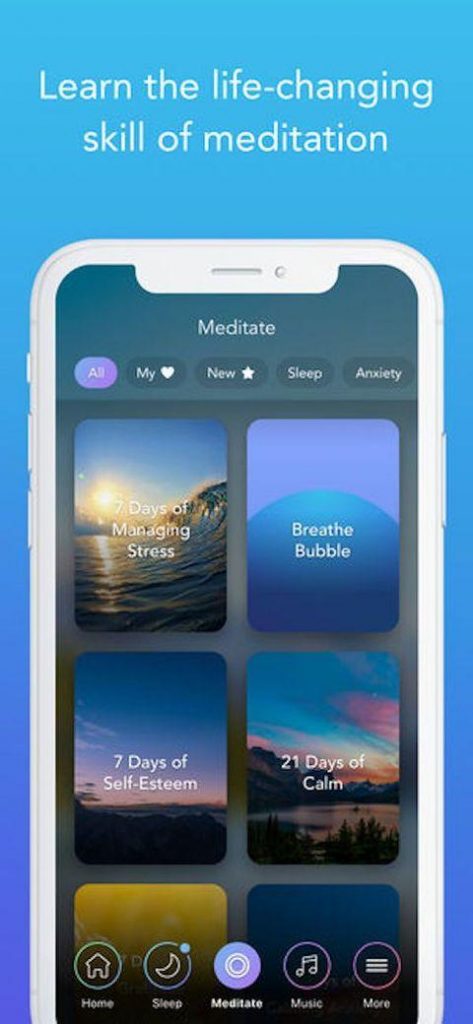 5. Motivation App
Mental health isn't only about inner comfort. It greatly depends on your moral stamina and inspiration to carry on and tackle both daily chores and unexpected challenges. In this respect, motivation is crucial for reaching your goal whatever it is – from refurbishing the bedroom interior to finding a job of your dream. Consequently, you can come up with dozens of motivation app development ideas that will foster positive affirmations and a receptive mindset as a foundation of persistent efforts in any sphere.

Why would customers want to acquire that app? Because most of us have some well-known person to look up to and finding a bunch of motivational videos searching into success stories of famous people on it is sure to turn it into one of the top app startup ideas.

6. Medication Reminder App
In spite of our fitness and meditation efforts, we do get sick sometimes. Of course, to cure ourselves we have to take pills, but because of our frantic lifestyles, we are often oblivious to the regularity of the procedure and remember about it only in the evening when we come home from work. So, one of the quite simple but useful app ideas is to build a reminder program that would send alarm beeps as often as you have to take your medicine.
Since up to 85% of patients are late with taking drugs and over 45% forget about it completely, this mobile apps idea is likely to appeal to quite a wide audience.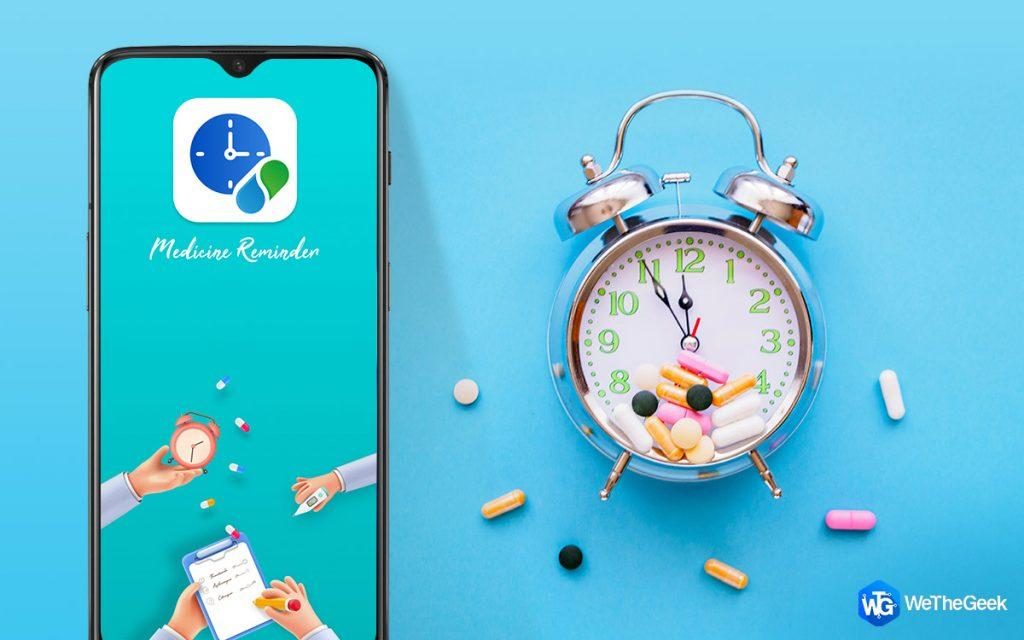 7. Fitness App for Busy Moms
Out of all creative app ideas, this one is probably the most creative. Why? Well, fitness app ideas have already become rather mundane but trying to focus on women who hardly have time to take care of their appearance and health but place their own needs behind everybody else's spells tapping a large target audience.
Such an app can address the weight problems of moms at all stages of parenthood – from women with newborns to empty-nesters trying to own up to their next normal. Furnishing these products with plenty of easily customizable and fast-to-do exercises and workouts that don't require any specialized equipment (a chair and a wall don't count) and enhancing them with tons of healthy-meal recipes will turn them into great sell ideas for apps, bound to become a part of many success stories.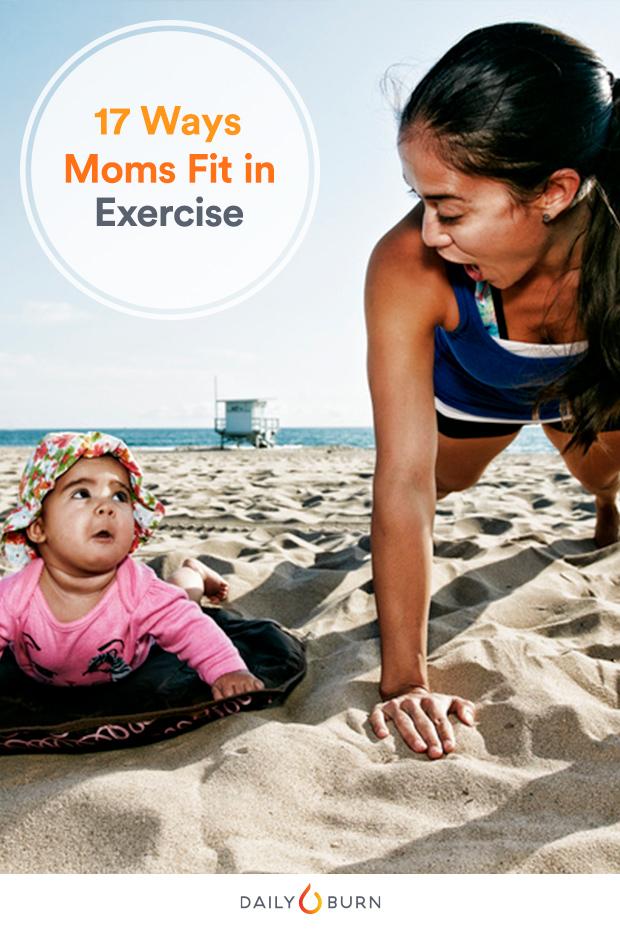 8. Toy Exchange App
This is one of the new app ideas parents would find extremely useful. Every mom and dad knows that kids get bored with their toys pretty fast. But hoarding them in the basement or garage takes lots of space you would rather use for something else. And throwing away branded toys is a sheer shame, which is environmentally unfriendly to boot. So letting other parents (as well as NGOs) bring joy to their children is an important social initiative and upcycling project at the same time.

With the toy industry experiencing a sharp spike partly caused by the outburst of COVID-19, many parents would find the toy exchange app to be one of the awesome app ideas.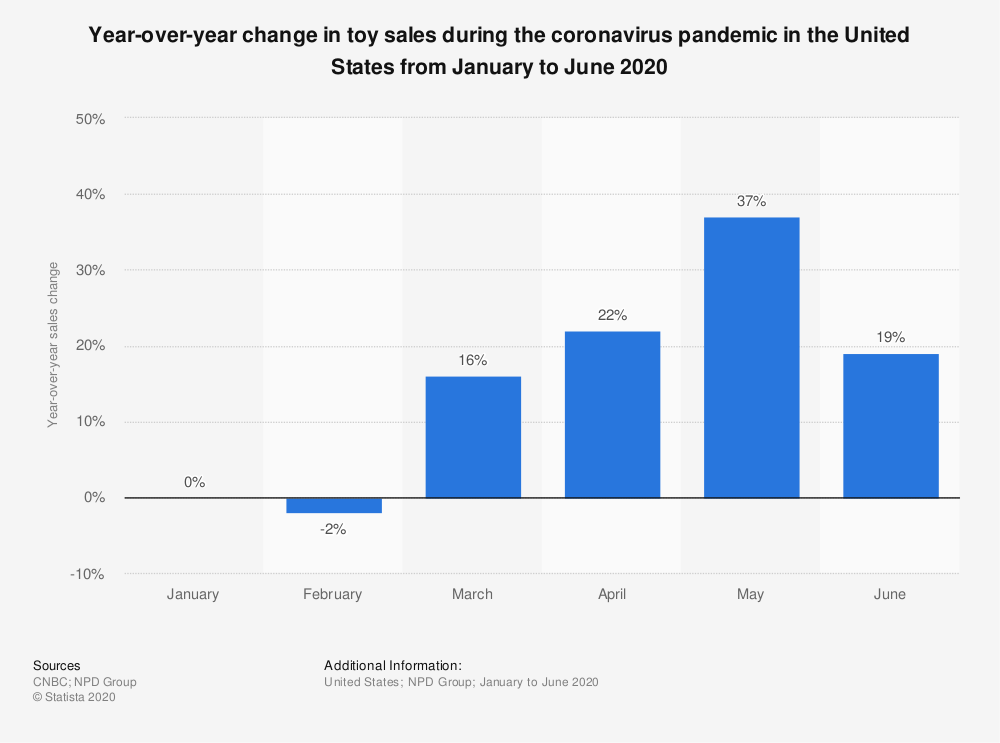 9. Used Clothing Sales App
While toys can be found where kids are, pre-loved clothes are a more universal commodity that all of us have. Some of the items may be in quite good condition, making them eligible for sale. So, any app ideas related to getting rid of them solve two problems at once: disposing of unnecessary apparel that clutters your environment and receiving some profit off this cleansing.

As the fashion resale report claims, the used clothes market is growing 21 times faster than the new clothes retail trade. Such a number is the best incentive for startups to consider implementing new application ideas in this domain. These good app ideas can turn out to be brilliant if developers integrate ads into them and offer super-fast delivery.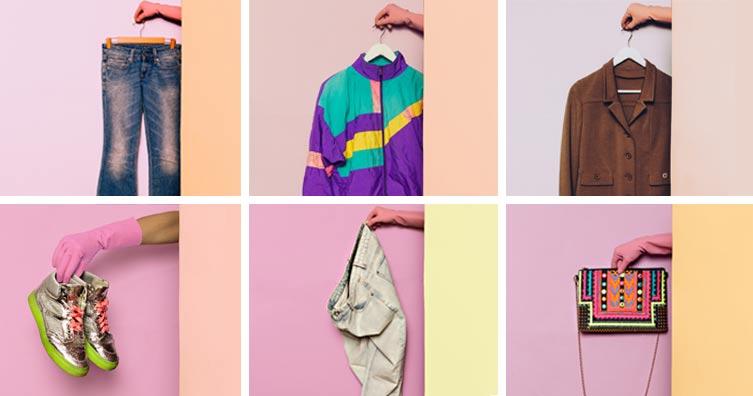 10. Book Exchange App
This is one of the excellent iPhone app ideas (since, typically, Apple devices support this kind of apps better) that will please all bookworms. Users enter a book title (more innovative app ideas have this software equipped with an ISBN code scanner and a book type option), after which they are informed about other books whose owners live in the vicinity and are willing to trade them. Once the match is achieved, the book lovers are put in touch to perform the swap.

Since the e-book share doesn't exceed a quarter of the total number, it is easy to guess that most readers still prefer good old printed books. So, this idea for an app serving as a high-tech extension of the traditional book-crossing is sure to find a vast target audience.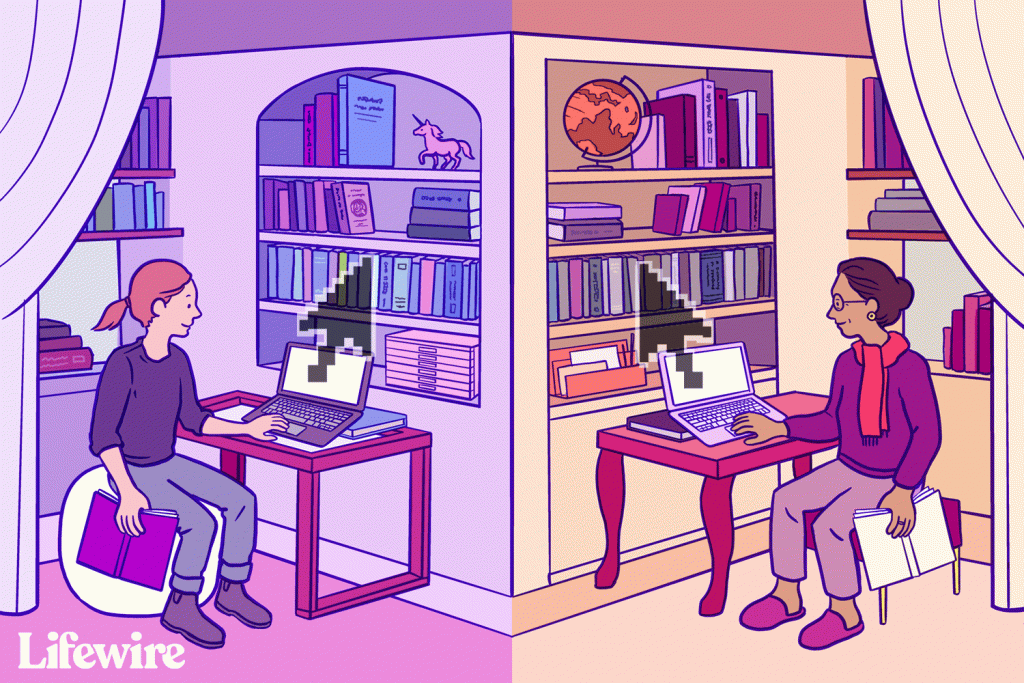 11. Online Study App
The tendency of going remote penetrated virtually all sectors of our COVID-ridden society and education is no exception. That is why any edtech apps ideas are sure to find great acclaim among eager users. More so if we consider an almost endless list of possible options developers have – from interesting app ideas of building platforms for teaching specialized subjects or foreign languages through innovative app ideas related to using AR and VR technologies to at first sight crazy app ideas like leveraging a robotic camera in class.

This lucrative investment niche has yielded an astounding harvest of $6.5 billion two years ago – the figure that is only likely to grow given the sway of the scourge that shows only precarious signs of abatement. So while searching for great app ideas think edtech first of all.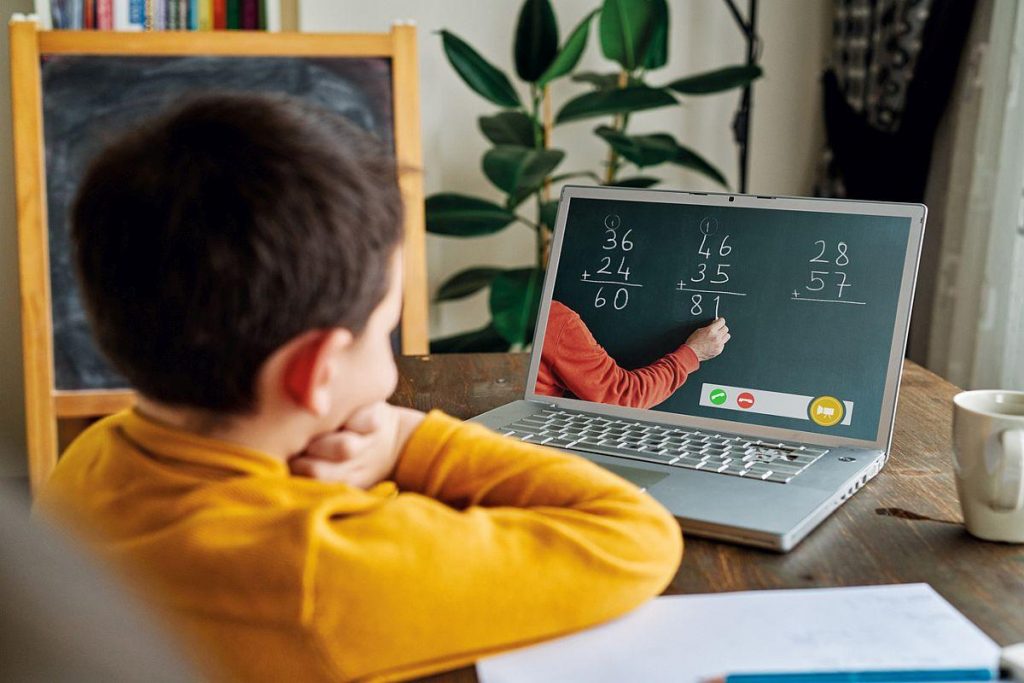 12. Random Chat App
The global lockdown is still limiting face-to-face communication, increasing our reliance on digital media. This observation makes random chat applications one of the most sought-after and fun app ideas to implement. Once you build such an app, you will enable your customers to hold video calls, chat, or even stream. By installing special filters in it, you will provide a chance to talk to people of your locale, age, vernacular, or even interests.

With the universal drive for globalization, people's desire to communicate with representatives of different nations and cultures is only likely to intensify, so the success story of such an idea for a new app may well become yours.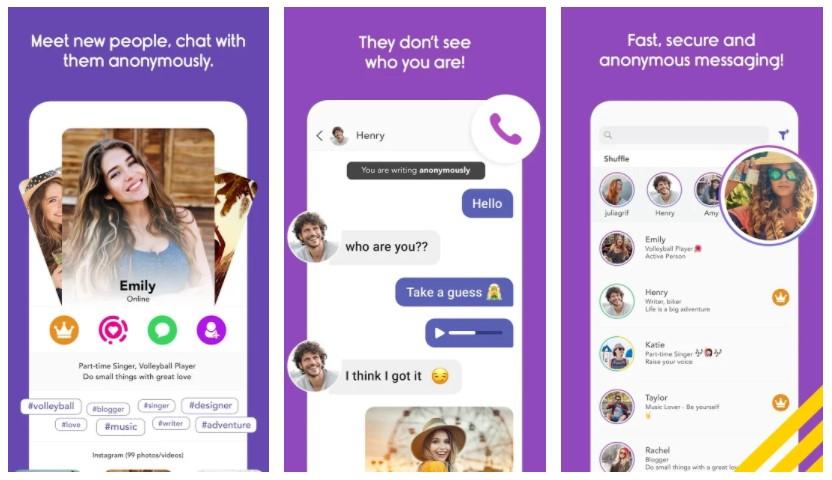 13. International Money Transfer App
Globalization has affected the financial sector as well, with a growing number of people having business with clients all over the world. This trend ushers the necessity of free money flows, unhampered by distances, borders, and currency differences. And as digital banking providing such services is gaining significant traction, it seems that any fintech ideas for mobile apps are bound to succeed.

The major thing to remember before embarking on a software endeavor of this kind is to make such app ideas Android and iOS devices-friendly. Once you bear it in mind, your money transfer application ideas have all odds to replicate the astounding success of PayPal, MoneyGram, and other behemoths of the industry.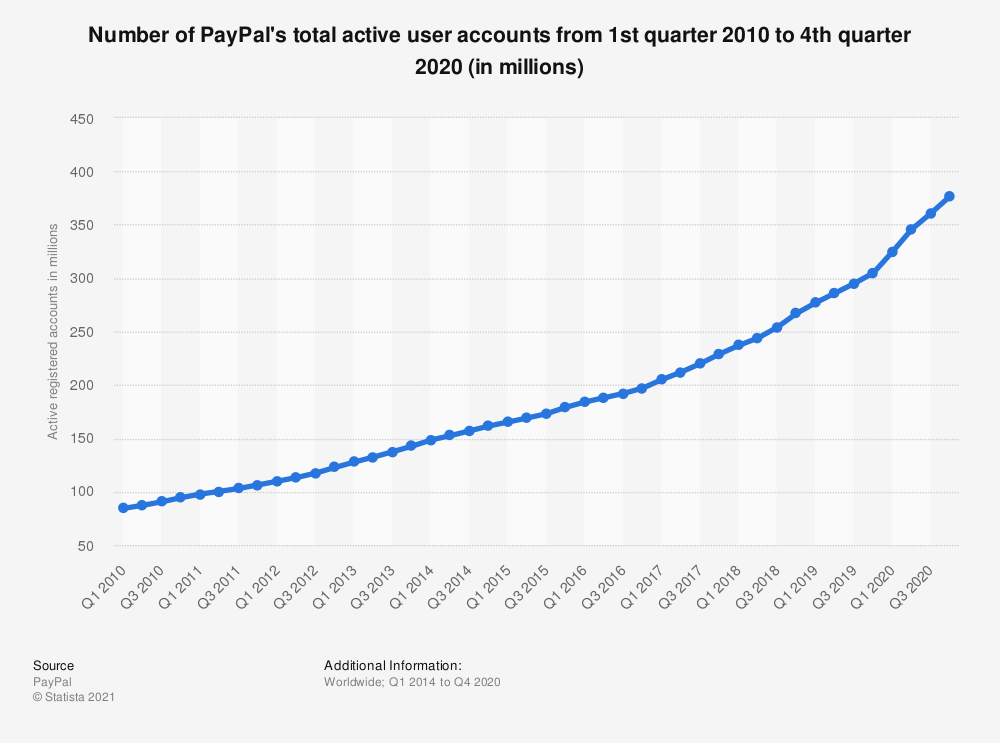 14. Loaned Money Tracking App
This is yet another mobile apps idea related to money and it is called to avoid financial problems between friends. In any company, there are people who are good at borrowing money but are much worse at paying it back (or are you one of such rogues?). Or you like to hang out together where tracking who paid for what and how much is a real headache. A software product that can prevent possible misunderstandings and even conflicts caused by pecuniary issues is one of the really cool ideas for apps.

By installing this kind of app on smartphones of the near and dear you will ensure all of you know who owes who and receive reminders that will forestall unpleasant incidents of money coming between the close people.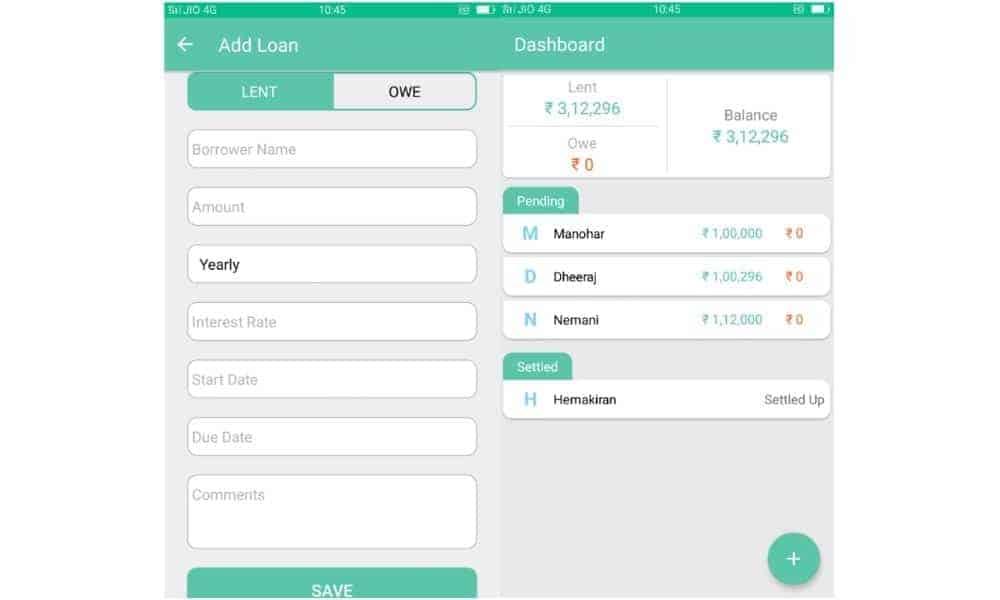 15. Coupon App
Successful people don't waste but save wherever they can. Coupons are one of the efficient means of avoiding unnecessary expenditures whether it is shopping or eating out. In the age of ubiquitous digitalization, paper coupons are perceived as unwieldy items that are easily lost or left behind. That is why e-coupons are among worthwhile ideas for apps. By installing a coupon app, people can review available options before visiting a mall or a restaurant and will always have them handy to apply them.

Out of all the best app ideas, this one may look the least attractive. Until you learn that in 2019 the global number of consumers who used mobile coupons exceeded 1 billion and that they redeemed over 30 billion e-coupons! And what do you think of implementing a new app idea with coupons now?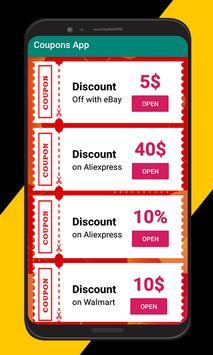 16. Parking Finder and Reservation App
With the number of vehicles manifesting exponential growth, it is becoming increasingly challenging for inner-city dwellers to find a parking space. That is why developing software to help drivers detect and reserve a parking spot close to their destination is among the best mobile application ideas. To perform its functions, such an app is to rely on real-time vacant parking data provided by webcams, GPS, and other IoT-driven know-how.

In the time when car owners are vying for a parking space smartphone app ideas that help them in this hunt are sure to find their customers, as success stories of their developers show.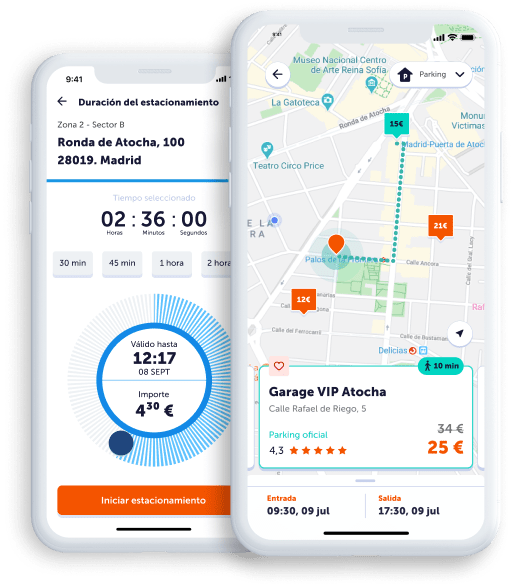 17. Vehicle Identification Number (VIN) Checker App
Car owners are sure to have spotted a string of 17 letters and numbers located in several places on the vehicle, most notably on the driver's side interior dash. This is the vehicle identification number (VIN) that contains encrypted information of various types about the car. A great idea for a new app is to let the drivers understand what all these characters stand for.

Naturally, it would be among the top app ideas meant for used car owners who thus can learn a lot about the vehicle's history, including the year, place, and factory of its make, its model, serial number, and manufacturer recalls (if any) as well as records of its former owners (namely, accidents and repairs) or its possible involvement in crimes. Given that the number of people who buy used cars is approximately three times greater than those who prefer to acquire new vehicles, the target audience for such ideas for new app will be quite sizeable.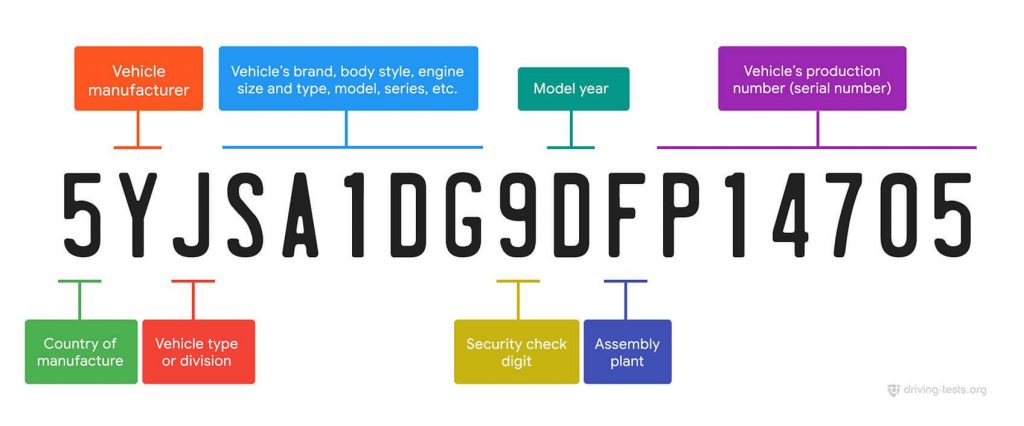 18. Car Sharing App
Owning a car isn't always the best option if one remembers problems with traffic jams, constant need to look for a parking space (see number 16), and expenditures on fuel. So, for many commuters carpooling has become a regular practice. For car owners, such kind of mobile phone app ideas is also beneficial since it gives them an opportunity to make some extra cash in-between doing their own errands.

In fact, you have to build two apps (one for the driver and one for the passenger) to make them meet and be of use to each other. But if you still have doubts whether such ideas for applications will score a big win, remember Uber and take a shot.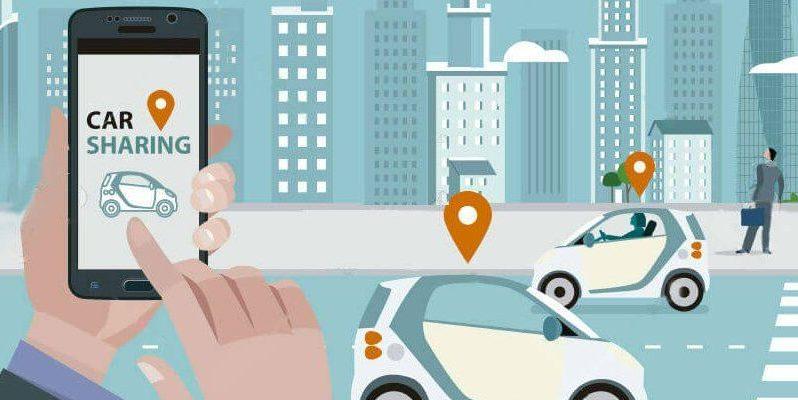 19. Dog Walker Service App
Very often, people's busy schedules leave them no time for walking their dog. Launching software to help both the dog owner and the pet is one of the good ideas for apps you can try. Such an app would serve as a venue for owners and walkers to find each other and agree on terms, time, and fee to be paid.
One of such application ideas for iPhone was implemented by Apple, tapping several hundred thousand-strong customer audience across North America. Why not try similar ideas for Android apps and cater to pet lovers in other parts of the world?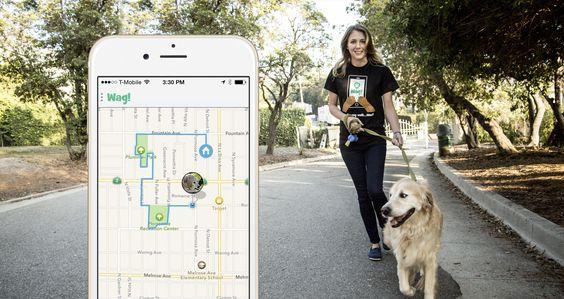 20. Pet Activity Tracker App
Wearable gizmos that are all the rage today are meant not only for humans – our canine and feline friends can also stay abreast of the latest trends. By attaching a small device to their collar and downloading a controlling app on your smartphone, you will make sure your pet has enough exercise thanks to suggested by the app amount of it (depending on the dog's breed, weight, and age). Plus, you will always know the whereabouts of your dog or cat.

If such ideas for a new app don't impress you, check out the forecasts as to the pet wearable market size and seize the opportunity of implementing amazing app ideas of this kind.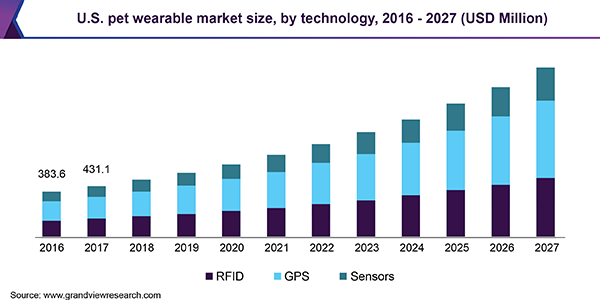 21. Pet-Friendly Hotel Finder App
Many people consider pets their family members, taking them along on their journeys. However, not all hotels are ready to accommodate both humans and animals. So, thinking about new ideas for apps, it would be good to provide pet owners with a handy tool to learn about pet-friendly lodgings.

Apple pioneered in the niche with an app of theirs and you can suggest similar Android app ideas for developers to implement. And if you augment your software with information on local pet attractions and services (such as groomers, veterinaries, walkers, etc.) as well as on nearby pet supply outlets, your product will stand out among even the most unique app ideas.