App
for Shopping Mall
Enhance your visitors' experience and drive high ROI with the top-notch custom app for your shopping mall by IDAP.
Functionality
Presentation
Apps for shopping
malls
Let your tenants and shopping mall visitors enjoy the best-in-class services they want to receive daily. With the best-of-breed shopping mall application, it's possible. Make it easier for hosts to get personalized analytics on visitors, communicate with them via the new channel and ensure timely support. Help visitors select their favorite stores and services, get customer-oriented announcements, and more. You can handle everything with one app to drive a stellar experience and high revenue.
Top
benefits
You can build up loyalty to the brands of your mall and keep shoppers coming back over and over with one shopping mall app at hand.
A platform helps you achieve seamless interaction with your shopping center visitors and grow your audiences showing the high level of service provided.
The advanced approach to shopping mall management allows you to drive tenant engagement and revenue from well-known brands.
Functionality
Provide a searchable directory of all the stores in the mall, with location, working hours, and contact information.
Offer a map that allows customers to easily navigate the mall and locate stores, restaurants, restrooms, elevators, and other amenities.
Let your visitors know about promotions and discounts offered by stores in the mall to increase engagement.
Allow customers to order food or products from mall stores and have them ready for pickup at a designated location.
Provide information about available parking spaces, parking rates, and directions to the nearest parking garage.
Help customers share their shopping experience and get support directly through the app.
IDAP
Services
We perform an in-depth analysis of your particular business needs to find your best solution.
Our graphic designers create a personalized look based on your current communication strategy and unique brand identity.
We manage store publication and app maintenance on the App Store and Google Play.
We advise you on the industry's most innovative strategies and solutions to guarantee better product performance.
Presentation "Apps for Shopping
Centers

"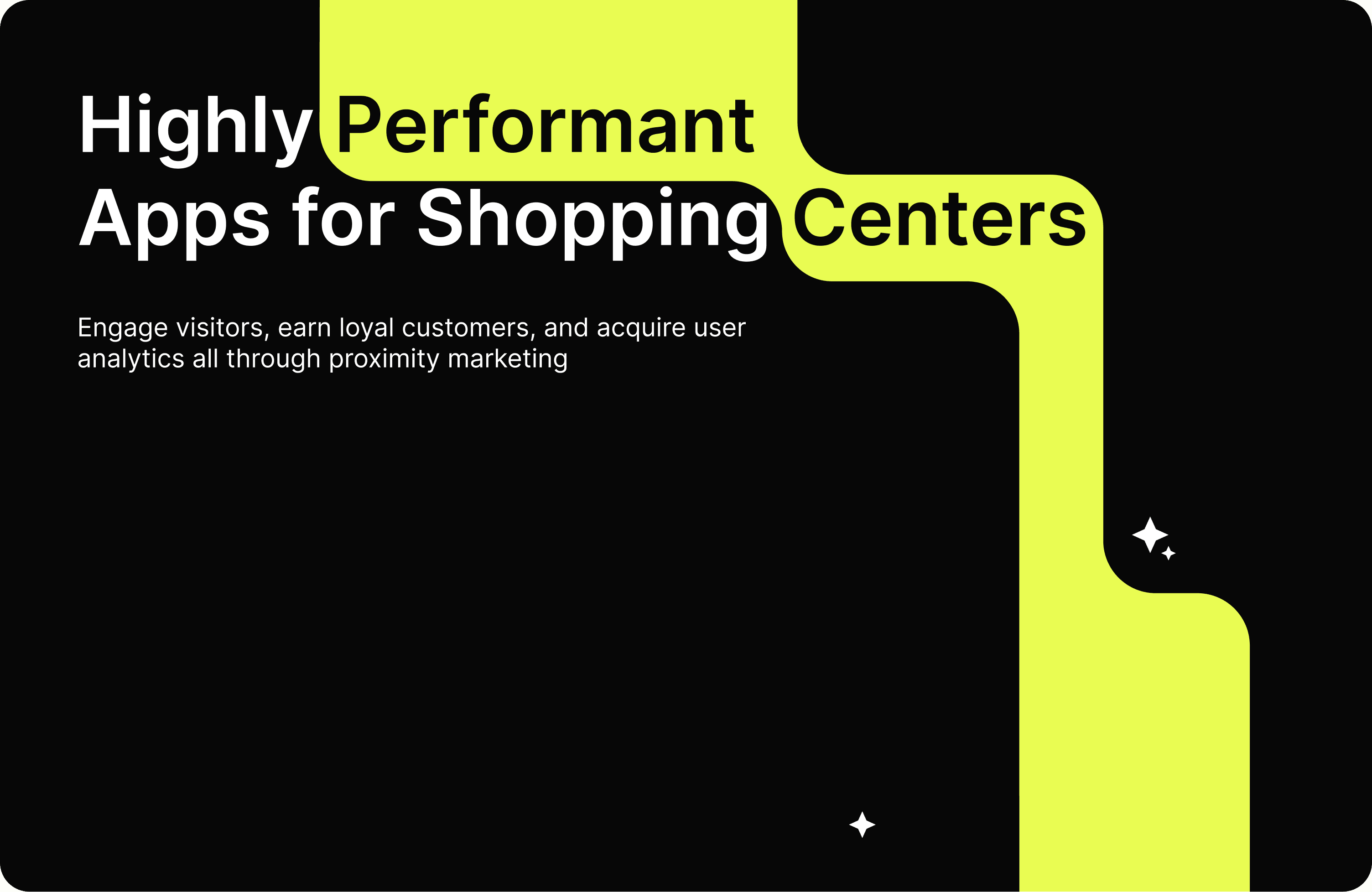 Link to the presentation:Presentation
Make your robust shopping mall
app

with

IDAP!
IDAP designs best-of-breed applications for shopping malls of any complexity and functionality. Share your software needs with us to find the most suitable solution.