You have a bold idea to create a world-famous app and surprise users with smooth experiences. What's next?

Let's start with the tech stack since it defines how your product will work after rolling it out. So, what are your options: good old Java, modern Kotlin, or Swift?

We suggest you consider something different, like top apps built with Flutter – a buzzed and relatively young framework for app development. Scroll down to get some inspiration and consider Flutter from a business perspective.
Want a robust software solution at a fraction of the cost and time? Drop us a line to define the most appropriate starting point.
Best Applications with Flutter: Turn Your Idea Into Reality
1. BMW
One of the leading players in the automotive industry tried Flutter in 2018. The reason was simple: the difference between iOS and Android apps' design and functionality became obvious. They strove to go to market in the short term with an app that offers users the same experience and features regardless of their device. My BMW App was released in 2020 to satisfy customers in 47 countries around the world.
Core features:
Omnichannel approach
Real-time access to vehicle status and functions
Extensive navigation
Direct communication channel with BMW dealers and the BMW brand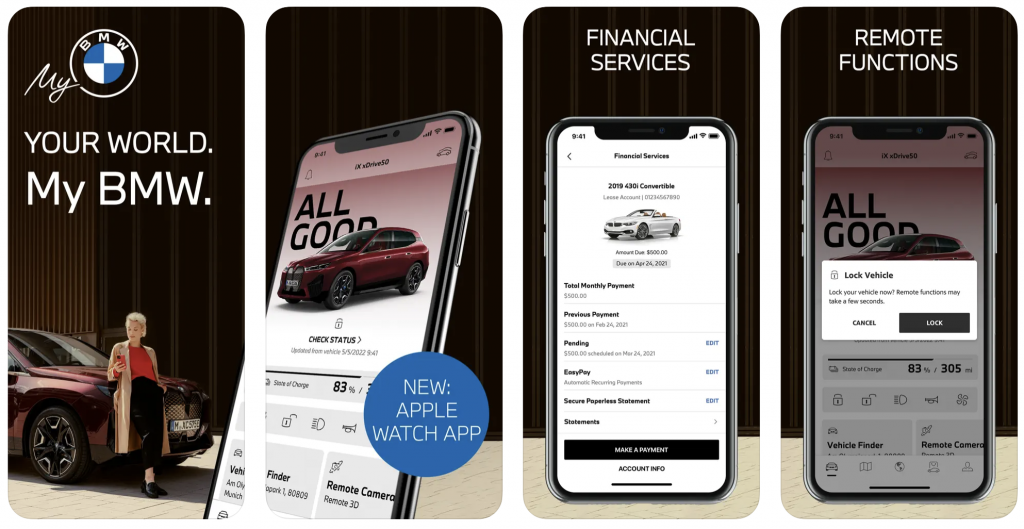 Related: 10+ Best Car Rental Apps for iOS and Android [2022]
2. Nubank
Probably the most conservative domain is switching to digital with lightning speed. Nubank – the biggest neobank worldwide with over 48.1 mln clients – also chose a progressive Flutter for its app development.
Among the various features, Nubank application offers are:
Automatic investment
"Saved money" function
Splitting bills
Remote credit card management
Customization of card numbers
Free TEDs
"Having Flutter as our main technology has significantly reduced the barrier, allowing new engineers to be able to contribute to our app within days after being onboarded."

Noe Branagan
Engineering Manager, Nubank

3. Google Ads
Google SaaS products are among the leaders of Flutter top apps: the above Google Ads, Google Pay, and several other applications were created with this framework. Over 10 mln customers use Google Ads following Google Play.
The solution allows:
Creation and editing of ads
Real-time management of marketing campaigns
Review of high-impact recommendations
Monitoring of performance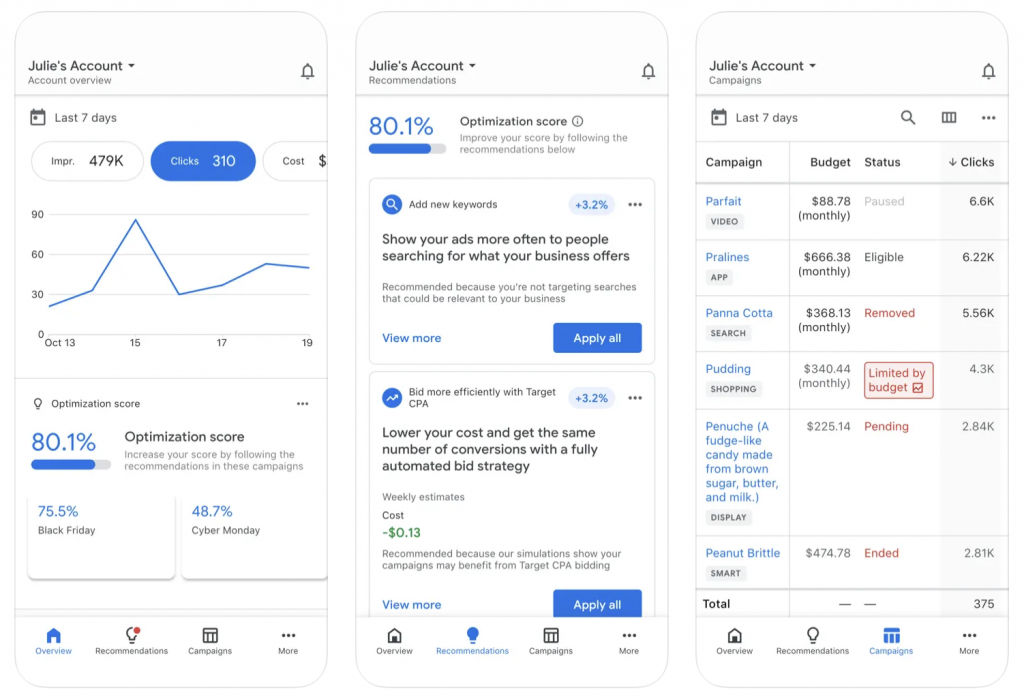 4. KenKen by The New York Times
In cooperation with Google, this reputable media digitized its tradition of publishing KenKen grid-logic puzzles to make it a special sort of entertainment. The first time this game appeared was in 2009, and its levels varied depending on the day of the week: from Monday to Saturday. Due to Flutter the app is available on Android, iOS, Mac, Windows, and the web.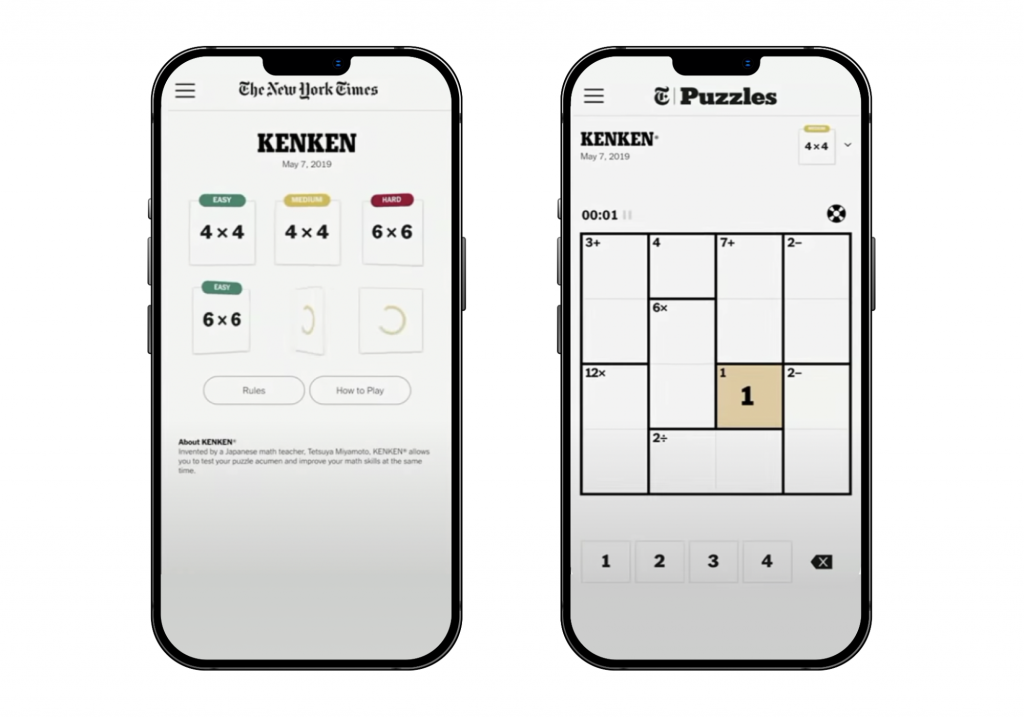 Related: Top 20 Entertainment Apps for Android and iOS [2022 Update]

5. eBay Motors app
In 2018, eBay Motors decided to create an app for a narrow audience – hard-to-find car lovers. This app should be exactly like the main eBay application in case of experience and functionality. A cross-platform Flutter framework became a solution.

eBay Motors: Parts, Cars, more offers:

Convenient items search and purchase
Interaction with community
Fitment Finder feature
My Garage environment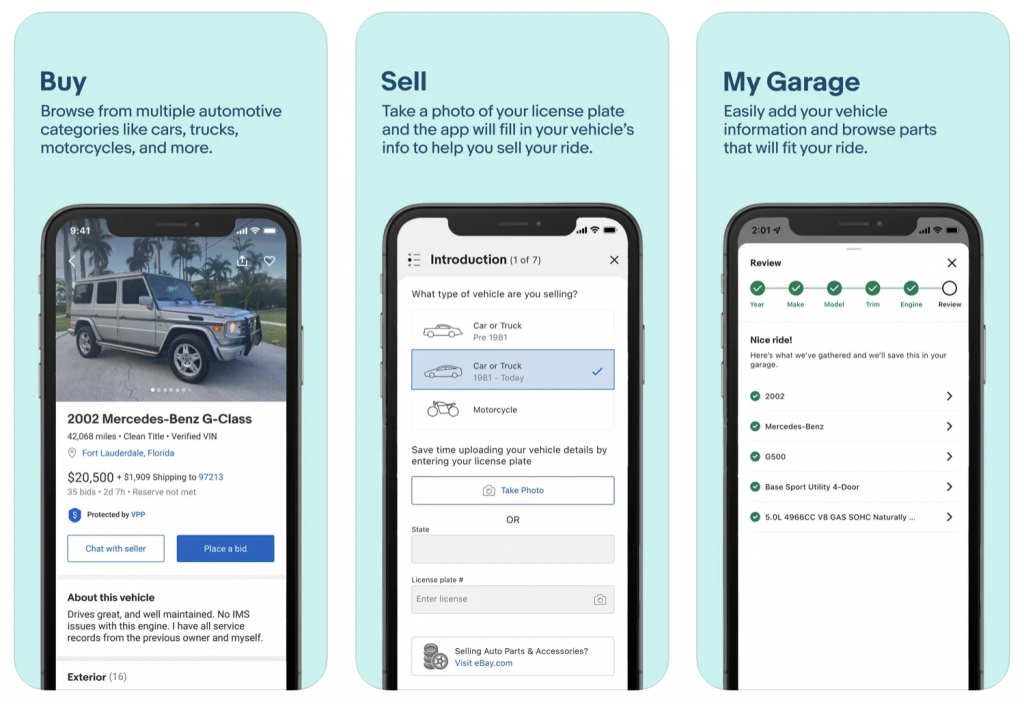 6. KlasterMe
KlasterMe is a new social media platform where creative users can share various types of content with others, starting with blog posts and ending with engaging videos. By the way, it's the first social media created with Flutter. The app is available on Android and iOS.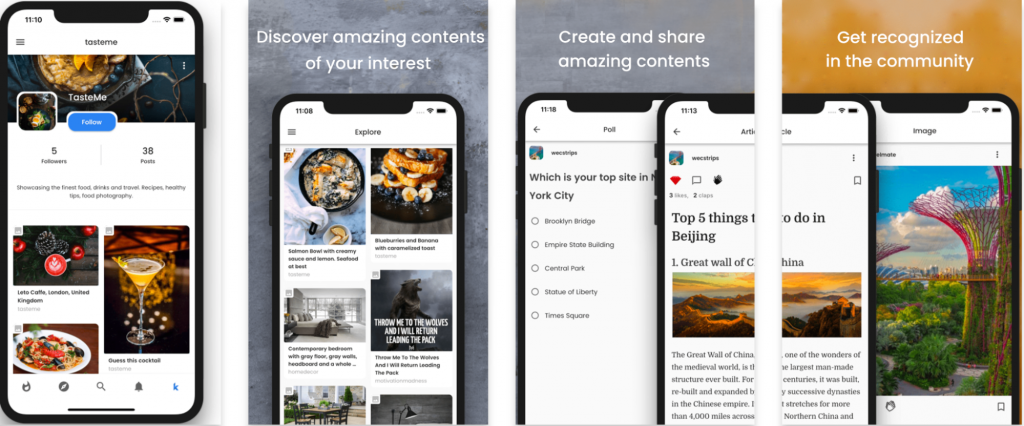 7. Paring
Paring is another platform for online dating like Tinder or Badoo. Created with Flutter, it delivers a native-like experience regardless of the device used. It makes the process safe by allowing people to meet each other due to mutual friends, introduce single friends to each other, etc. As seen, Flutter is applicable to various niches because of its multifunctional nature.
8. Reflectly
With Flutter, the Reflectly small but efficient team managed to work wonders. Two developers created the app for tracking stress just in a whopping 2.5 months. The application aims to improve human well-being through the digital world by helping users create healthy habits, take care of mental health and get a safe space to calm down. Owing to Flutter, the company delivers user-friendly design and smooth customer experience.
Related: App-solutely Amazing: 40+ Killer App Ideas for Startups [2023 Update]

9. Hamilton
Hamilton is a famous Broadway musical app created with Flutter built with scaling and flexibility in mind. It offers various entertainments for a broad audience, including karaoke, lotteries for New York and London, and access to exclusive video content and slideshows. The app has its own reward system: users earn stars for their activity and can exchange them on personalized videos, stickers, filters, etc. Moreover, Hamilton contains a built-in eCommerce module that helps sell merch through the application.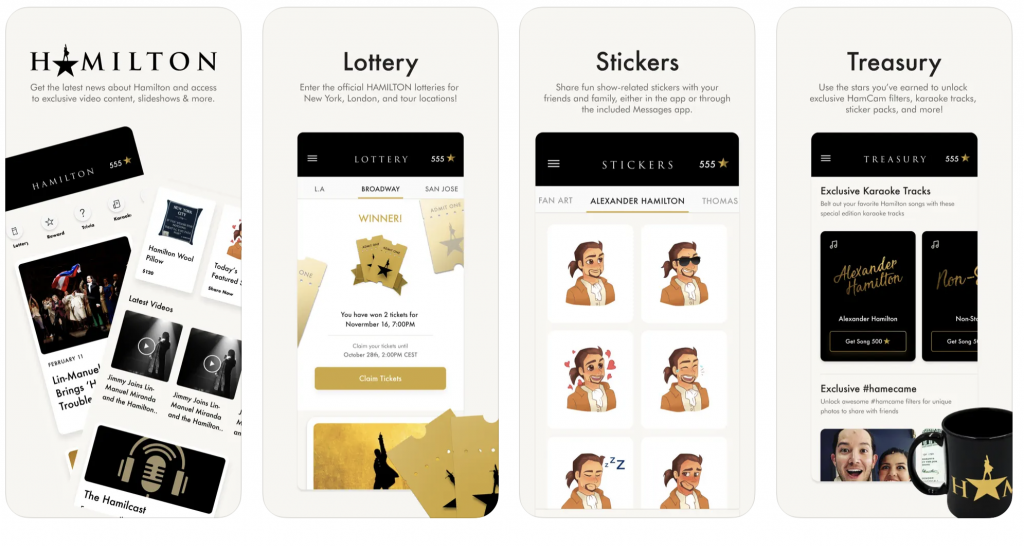 10. Beike
And last but not least – the Beike housing service platform is also created based on Flutter. This environment helped over 300 mln users to find houses of their dreams, hosts, furnishing, decorations, and many more. The application allows real estate agents to improve the quality of services significantly and delivers an excellent user experience. The launch of the 1.0 version was in a month after the project started.

Among core features are:

Live streaming
Personalized design
Tracking the progress of home improvement over the air
New Home Broadcast function
Summary
We collect Flutter top apps for various industries to show you that even the young technology can be proven. So how do you like the options? 
Did you find any idea that caught your attention? If so, the next step is to choose an experienced development team. So, if you are ready to move from the idea to the results – let us know. Let's build the next famous Flutter-based solution together!