Introduction
Default smartphone applications are a no-go and we all know that perfectly for a fact. The times when mobile devices were used for their direct purposes – making calls and sending messages – are long gone. Mobile gadgets have become a perfect way to brighten up one's leisure nowadays and for most of us really fun, exciting free entertainment apps are all the rage when it comes to enjoying some spare time without putting much effort into it and going too far. There are tons of solutions out there, however, both good, mediocre, and completely trashy.
That's why we listed top entertainment apps of the current year based on the thorough analysis of many available products with high esteem. Browse through them to find yourself some really quality pieces of entertaining software to liven up your smartphone and spare time with.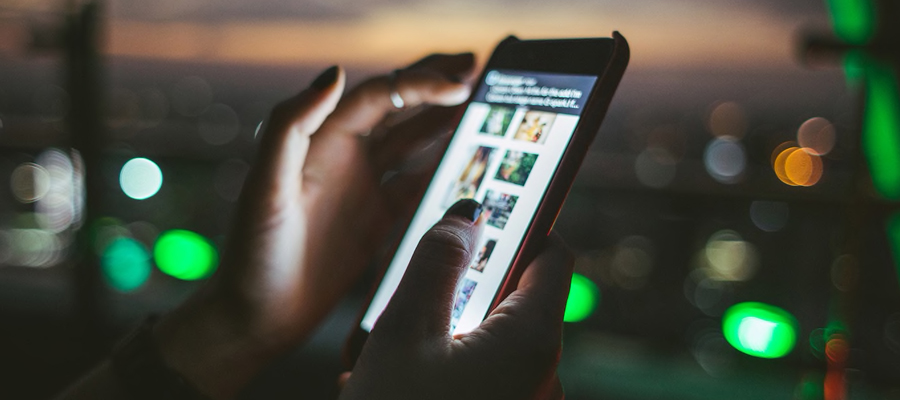 The Most Popular Top Entertainment Apps: Our Picks
All in all, we are taking a look at the 15 best entertainment apps 2019 has to offer. Make yourself comfortable and pick your favorites as well.
Not to confuse you or anything, but we decided to start our list with an app that is not strictly intended to entertain. Well, it is not really intended to entertain at all, it is more of a useful type of a solution. But the sole process of trying it out, we found pretty fun and could not but share this one with you from the get-go.

Fluid Navigation Gestures can replace your smartphone's standard navigation with convenient swipes. You can adjust two types of updated navigating gestures: fast and with finger delay. All the swipes can be selected to be enabled from five different positions. For an utter convenience of users, though, all swipes start from the bottom of the screen. That way, you will not confuse them with the default top-screen swiping capabilities of your device or some apps. You can also configure the touchscreen sensibility and such.

All in all, the app provides 10 different types of swipes to choose from. You can use them to rapidly return to the home screen or one page back as well as launch the configuration wizard and call up your contacts.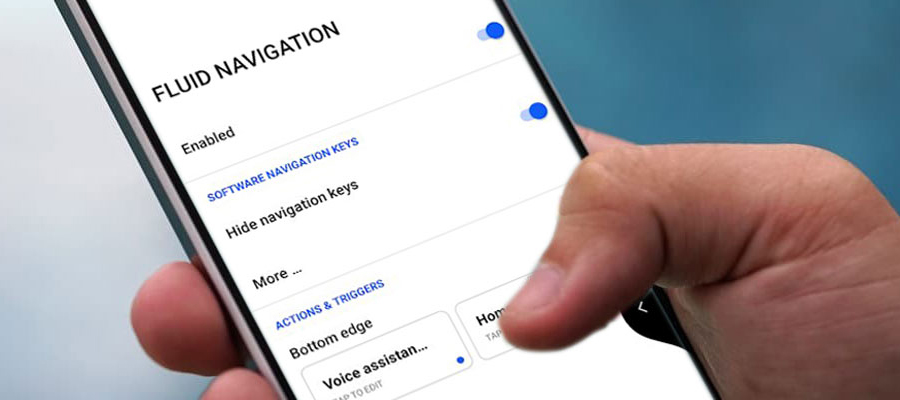 Additional paid features include an ability to also launch applications installed on the smartphone.
This here app is an excellent entertainment portal for those highly interested in technology news and innovations. It can help you stay up to date with the latest, most exciting news and updates from the world of hi-tech – know all the mainstream tendencies, stay in tune with the launch of new major products and peculiar advanced solutions. In general, if you have a knack for watching the technological progress of the world and some 4,8 spare Mb, this is a great solution to stay updated on a regular basis.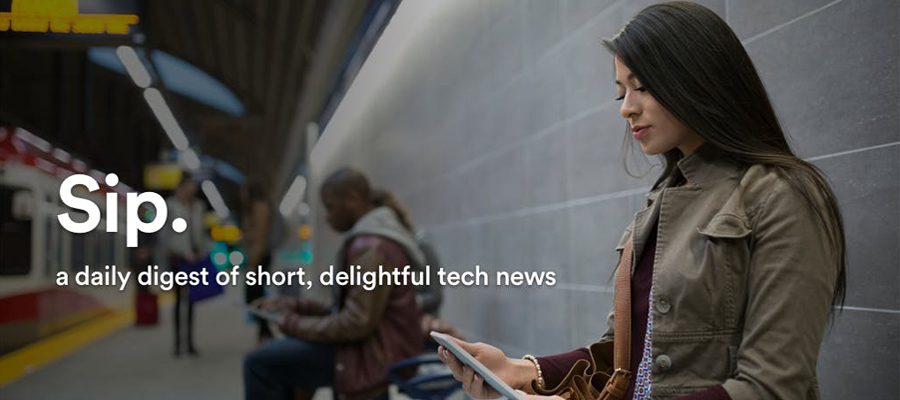 According to the CEO of the company that created Sip – Product Hunt – the solution was not intended as just another newsmaker. The main idea of the developers was to implement a constantly-updated news feed full of info on tech tendencies. Sip uses slide-show kind of titles (like in Twitter Moments) which makes convenient regular notifications.

The app can be considered a decent alternative to modern blogs, which, as a rule, are managed by service providers for commercial purposes instead of educational. We believe this product may serve as a great point of entry into the world of IT for those whose interests in the field only begin to spark.
Bigo Live is the streaming software that is among the general competitors of Periscope and the modern Instagram version. The noticeable feature here is the monetization capability. Active users can earn bonuses for a certain number of followers gained. In order to gain them, one can stream videos – like vlogs related to real-life routines and activities, hobbies, work, etc. Surely, you can also use Bigo Live as a member of the audience and watch your favorite vloggers' content on the platform. The only restriction here is the 18+ registration allowance.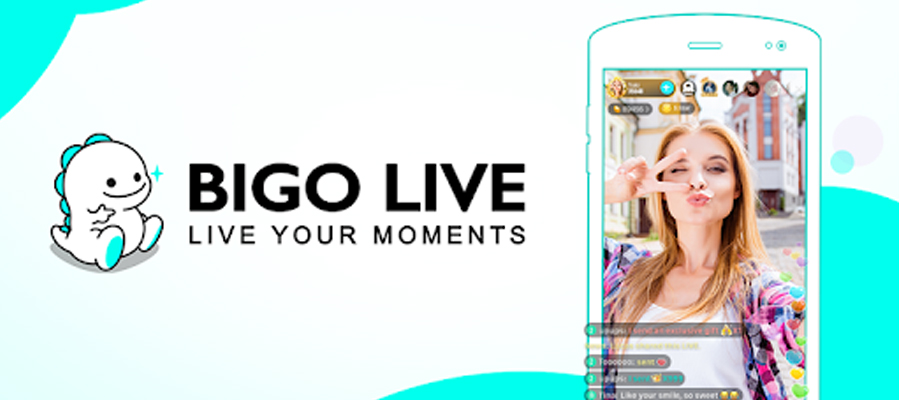 The main features of Bigo Live are:
video streaming: Sing, dance, launch live streams from various events or home, connect with followers – all in one convenient place;
texting: Users can message vloggers during streams;
subscription: This goes by default, of course, and keeps each follower updated as to new videos;
virtual rating and presents: Like videos and other user pages, send gifts and share emojis;
bonuses: Your rating on the platform grows along with the number of subscriptions you gain as a vlogger.
In our opinion, Bigo Live can be a pretty decent replacement of the dried-up Instagram, where users gradually begin to delete profiles. Moreover, due to a least number of profiles, which are only about to accumulate over the years, the platform poses as an efficient ground for self-promotion (the level of competitiveness is lower and so it will take much less professional effort to attract and engage your TA).
This legendary game is about to turn 30 years-old. And yet, it still excites and engages gamers all over the world with simple, but addictive gameplay, which makes it one of the definite best entertainment apps for iOS and Android. It was initially developed for home consoles and PC in the early 90s and became an instant hit for years to come. Its updated, modernized version lets old fans get a good share of nostalgia using their smartphone only and play with these fun creatures once again.
The game is, basically, a puzzle that can be managed by a finger. The main mission in Lemmings is to save all the cutsie lemming creatures from an initially inevitable, mindless fall. For that, you go from stage to stage, avoiding numerous booby traps and enemies.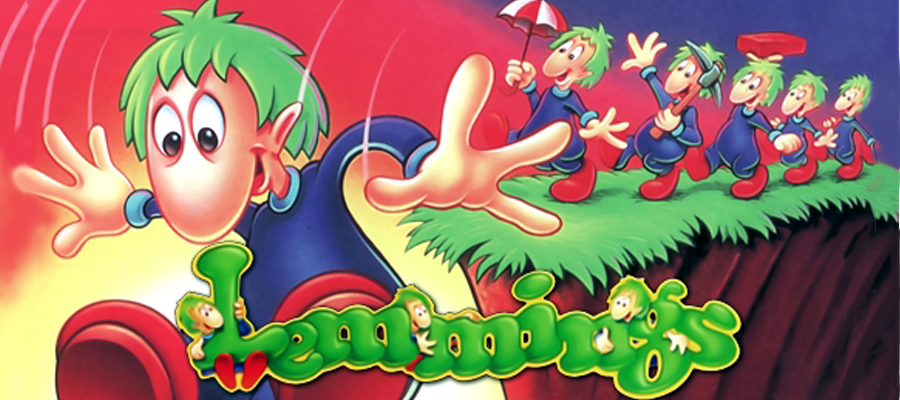 It is also noticeable that Lemmings is not an exclusive fun-for-one game. You can play it in coop with your friends as well. Watch your battery and don't go far in terms of possible donations, though. Other than that, this is an awesome game to be revisited by old fans and great leisure entertainment for most everyone else.
Laser Overload is a vivid, addictive puzzle where one must properly place all the elements and close the chain in order to recharge batteries. You direct the electric current toward accumulator batteries, lighting up as many stars as possible in the process. The current is redirected by turning mirrors and deflector shields. The game has over 150 levels and varies visually from stage to stage.

As a whole, this is an exciting way to pass some time with fun and even a bit of logical education. It will be a perfect spare time activity for braniacs and those looking to spend their time with use alongside pure entertainment.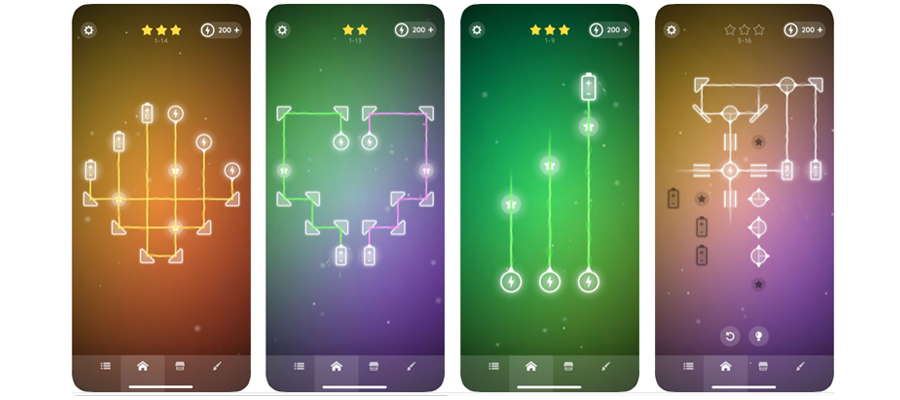 Notice also that Laser Overload does not rush your actions in any way. Thus, it is also a good virtual tool to take off some stress and relax while playing. For anyone having troubles with a certain level, there are hints.

Some users, however, that have been playing the game for some time already, say that certain logical schemes are not complex enough to pose a real challenge. So if you are looking for a more meditative and relaxing, yet slightly mentally challenging game, you will definitely like Laser Overload.
The Hello Piano app is dedicated to learning how to play piano and combines the theoretical module, four categories of educational games, daily practice module, and statistics that helps users manage their learning progress.

The developer company of Hello Piano – Gismart – recently introduced artificial intelligence capabilities in their fun, musical solution. Now, you can learn to play piano with the application powered by advanced machine learning algorithms. Or, simply put, make use of an enhanced and updated process of getting some skill at playing piano in an utterly personalized manner.

The game features a special section 'Personlization', with the help of which one can additionally correct the curriculum based on one's personal level of the existing knowledge and learning process demands. In particular, each 'student' is suggested to pass the special test. Once it is completed, the 'Practice' section is to become adapted to the particular user's level of skill and issue an individualized curriculum respectively.
It is, basically, quite a useful solution for beginners that wish to get a hold of such beautiful, authentic musical instrument as piano. For those who already have basic skills and goes beyond the beginner musician level, though, the solution can be quite useless.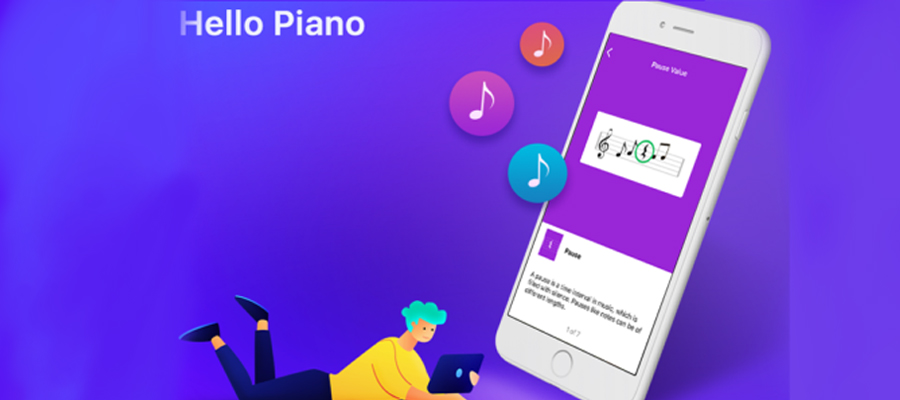 This application is based on another, more prominent solution you may have heard about – Tilt Brush – which allows users to draw pictures with gestures in the virtual 3D environment. Nonetheless, the Just A Line's 'ancestor' is intended for use with the help of VR-compatible devices. In its turn, Just a Line is a solution for a wider TA, which only requires a smartphone to be installed on and used for fun or real-deal art creation.

The main features and functionality of this piece of software are similar to Tilt Brush's: you can use it to draw lines in space, share your virtual creations, and even record brief videos in the process of drawing a composition. Moreover, the app offers an art publishing option: Just push the 'record' button to capture the results of your artistic input and add #justaline to your video description. Just A Line works great on any type of device that supports the augmented reality capabilities.

As for the technical aspect of this piece of software, the app, basically, became an illustrator tool of the ARCore 1.2: It explicitly demonstrates the performance of Cloud Anchors that support one augmented reality environment that can be viewed from several devices.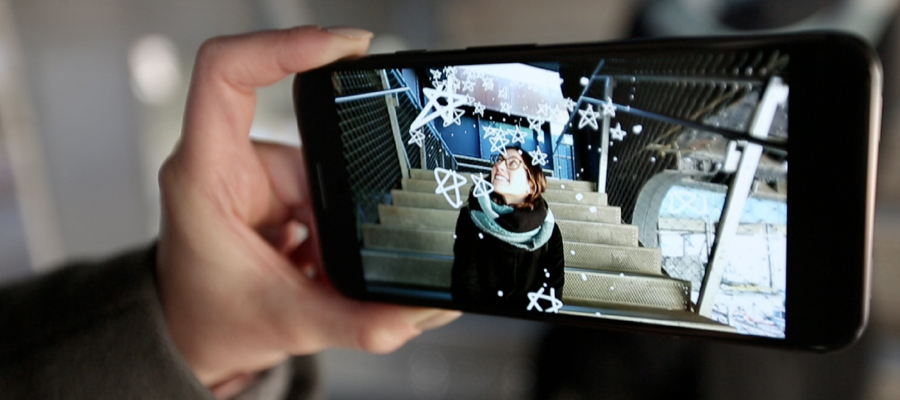 In recent years, books with an augmented reality feature have become extremely popular among the younger audience of mobile gadgets' users. Hippo Magic is among the most prominent AR-based apps that we have experienced as of yet. It is, basically, a collection of interactive books holding all the favorite children fairy tales and such. It is also not only about entertainment, featuring educational elements for kids to learn while play as well.

The story of this solution's creation started with the Little Hippo editorial's desire to achieve the important business – distribute their products at Walmart – the biggest retail network in the USA and Canada. That is how the idea of printed books with the augmented reality features was born. The company eventually became the '2018 Parent's Choice Award Winner' and went on to develop their augmented reality cards reading software further.

What hits the eye here at once is the high-quality, closely worked through graphics: If you have children, they will be definitely impressed and engaged with the fantastic life of detailed, chiseled to perfection visually heroes of the book.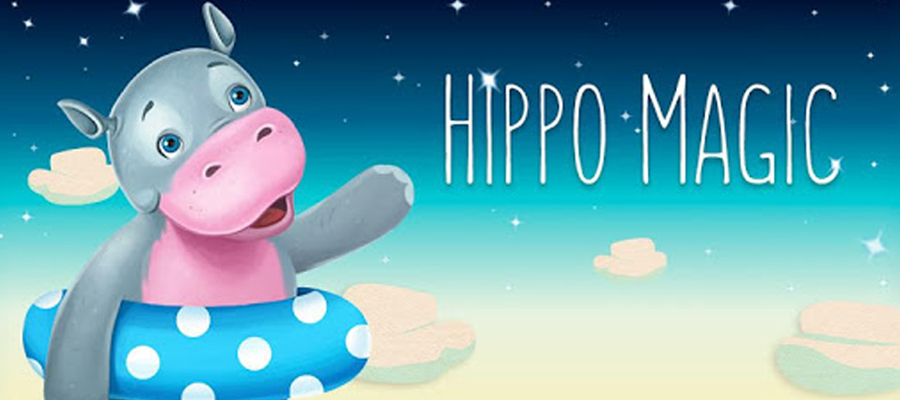 This vivid children's app features:
detailed, exciting characters;
gameplay centered around the search for hidden items;
great music to make it all immersive and more fun;
photo- and video-taking capabilities at certain stages of the game.
Last but not least, the application has an utterly accessible, intuitive interface, which will not confuse your kid in any way. Kids can play on their own just fine.
And now, for something unusual and peculiar, to say the least. Luci is quite an authentic application that serves as an intelligent assistant in tracking and monitoring your dreams. It does not watch you sleep, yet it can be an awesome album for collecting dreams instead of photos.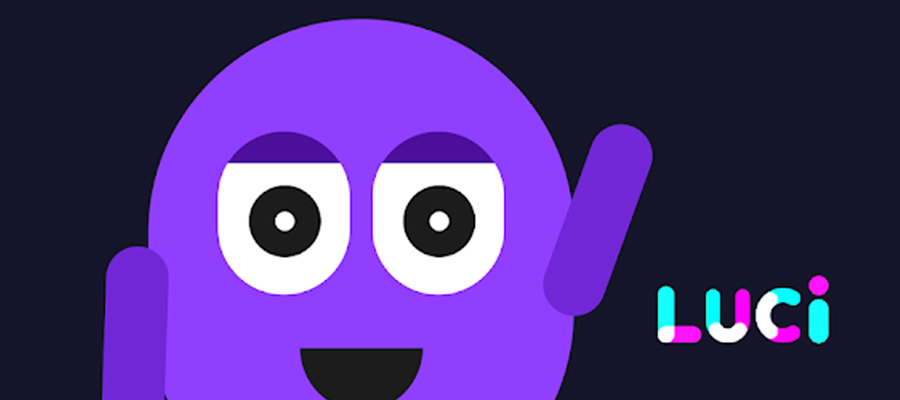 Using Luci, you can:
'record' your dreams (their vivid descriptions at least);
enable the voice recording during your sleep to hear everything you said during the night in the morning (and find out whether you snore or not and how loud);
add pictures to your dream descriptions to make them even more vivid;
enable notifications;
There is also a guide for lucid dreaming – a phenomenon enabled by special dreaming techniques to explore one's dreams more freely and even be in control of all that you see happening while you sleep. There even was a relatively recent Kickstarter project that gathered over 200 thousand Canadian dollars – a lucid dreaming activator. The device supposed to ease its users into the lucid journey through dreams. The project was, however, shut down for unknown reasons. So Luci may be your next chance to try and experience lucid dreams.
To sum up this one, if your dreaming is an interesting topic for you to explore, Luci will help you, by serving as a convenient guide into the world of alternative reality stored inside your head.

The dedicated app for PlayerUnknown's Battlegrounds made an impact similar to that which the original game made on major platforms, only in the mobile realm. The main and only available PUBG Mobile's playing mode, identically to its 'bigger brother', is 'Battle Royale' – a type of deathmatch that blew gamers all over the world away in 2017-2018. The gist of the gameplay here is simple: There is an island, 100 players, loads of weapons and ammo to use for protection in the field, as well as a narrowing over time battle territory.
The graphics are just right as is the basic gameplay – nothing excessive, only harsh realism, loot, and teamwork. The mobile version was not left without vehicles, tool: Use trucks, pickups, motorcycles, and buggies to travel maps avoiding all the enemies on your way.
There is also a skin shop, where you can purchase new looks for your characters, which do not affect your powers and gameplay balance, however. You can buy briefcases for an in-game currency that you earn after every other playing session.
If you like yourself some good shooters, we would recommend you try PUBG Mobile as a great portable way to enjoy this action genre at your leisure.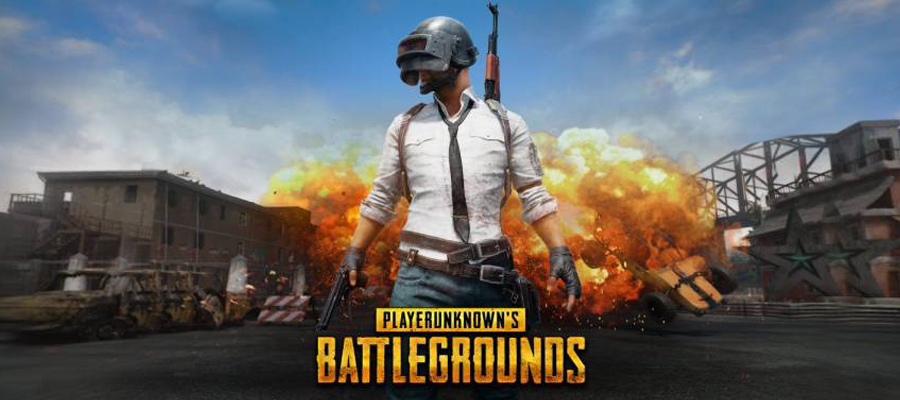 YouTube TV is a relatively new service for mobile users that streams online over 60 TV channels. Notice that the main traffic here consists of American channels, which can be a drawback for some foreigners who do not have that well of a command English. Among the top features of YouTube TV are the recording option that allows accessing programs and features streamed up to 9 months ago and can store an unlimited amount of content.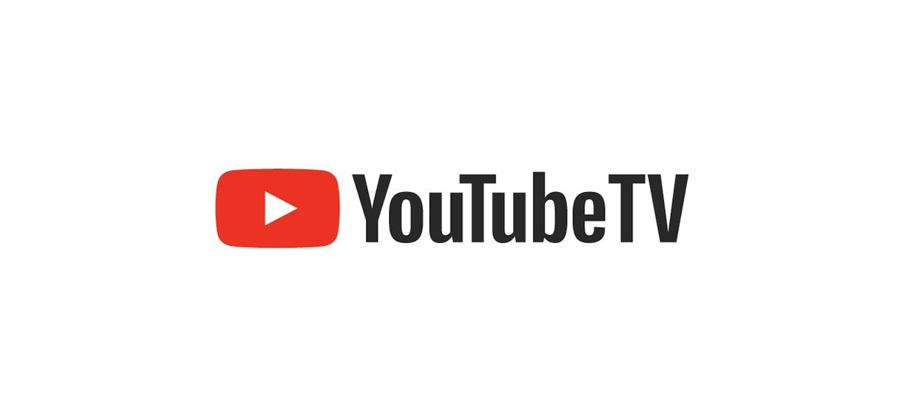 It is safe to say that the creators of this mobile solution simply offered a decent alternative to cable and satellite television for their target audience. In the app, you can find all the channels that are available on your home TV – from free features to more exclusive ones. An utterly convenient way to watch TV, really.

Tariffs are pretty transparent here, too. You will not get confused in pricing or come across any hidden costs. The app gains more and more new channels every day and has great chances to even take over the standard, old way of watching TV with its available everywhere interface and advanced streaming capabilities. You can try a free 7-day trial or pay $40 for a monthly subscription.
Badland Brawl is a strategy game where the characters of the eponymous saga (you may have already seen some Badland titles in app stores) fight with each other in online battles. The gameplay of Badland Brawl is similar to Clash Royale and other PVP strategies: You must destroy the enemy towers, protecting your own from opposing attacks. The peculiarity of this game is the fact that you are to shoot your opponents with your own heroes by the likes of Angry Birds' gameplay mechanics.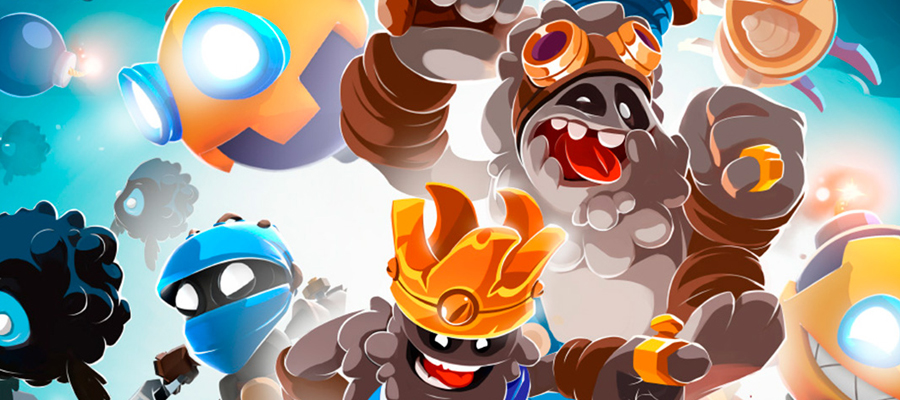 Such a mix of genre concepts turns Badland Brawl into an extremely fun game, where one is better to learn some combinations, as most of the battle units and spells work much more efficiently in a bunch than separately.
In Badland Brawl, you can unlock an infinite number of soldiers using in-game resources and level them all up. The game also features special magic objects – eggs, unlocking which, you also get access to maps and get an opportunity to increase your own rating among the base of active players.
As such, Badland Brawl can be called a great online strategy with the impressive graphics. It will surely bring you a load of enjoyable gaming moments to experience at your leisure.
Dragon Ball Legends is a game based on the cult anime Dragon Ball. Here, you take up a role of one of the main characters of the anime – Akira Toriyama. You will also be able to take part in thrilling 3D battles.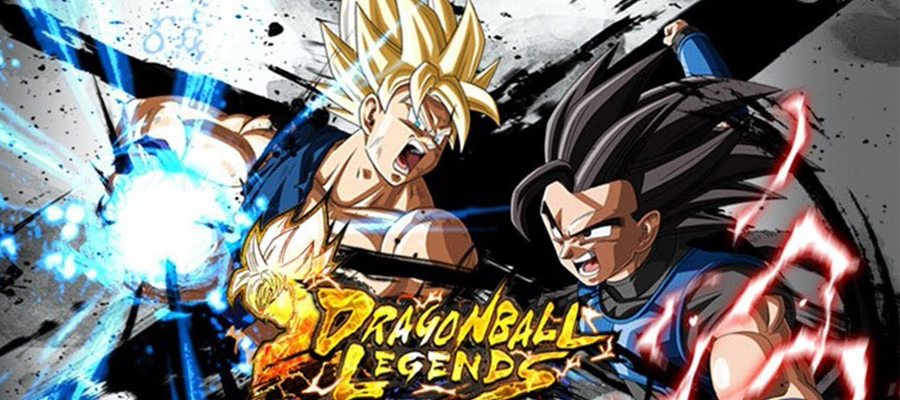 Fights in this game happen in the real time mode. All the character actions are defined by a series of cards with different energy consumption levels, which adds a strategic element to the brawl.

It is a multiplayer arcade fighting game, where each fighter has their own unique set of skills and requires a unique approach. There is also great music accompanying your battles that will definitely stimulate your desire to epically win the fight.
Dragon Ball Legends is an international fun for all. You can fight online with players from all over the world. And as you upgrade your account, you can also unlock new famous fighters, such as Goku, Vegeta, and Trunks.
Summing up, we can say that Dragon Ball Legends is a neat fighting game that in many ways repeats its ancestor – a same-name tabletop game. You are surely to enjoy wonderful character design, well-detailed animation, as well as the gameplay itself, which is centered around the third-person perspective.
This here application is, basically, a tool for getting additional benefits from using your credit cards for shopping – one of the common humanities' 'pleasure leisure' tendencies. In order to make use of the Sift advantages, you will need to enter your banking cards' data in the app.
Sift tracks all your purchases autonomously, providing additional discount, special offers, and cashback opportunities when it is possible.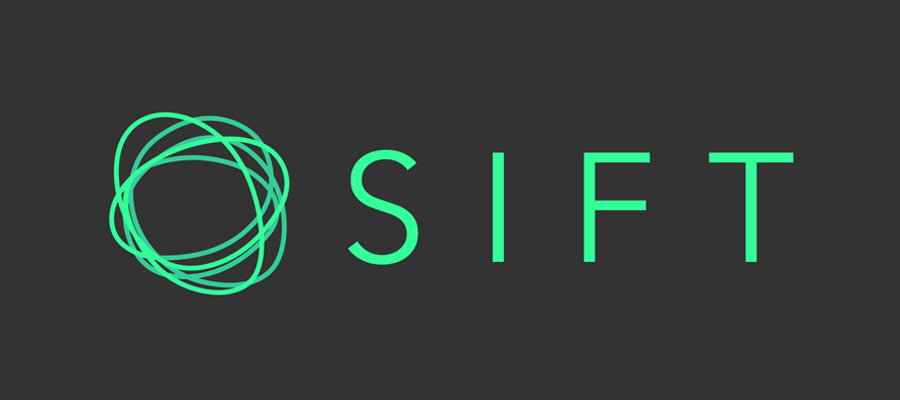 The general set of capabilities users get with Sift is as follows:
price monitoring: You can get cashback from products that get cheaper right during or after you purchase them (discounted and special offers are not covered by this);
scam protection: Users get up to 90 days of refund and product return in case if the purchase was damaged or stolen (goes mainly for electronics);
extensive warranty offers: Sift users get access to the 'tastiest' warranty options for electronics;
prolonged product return periods: Enables you to return your purchase even after the basic return period is over;
refunds upon the order cancellation: In case if you suddenly decide to cancel an order, Sift will get you all your money back;
compensations upon the flight delays and luggage losses: These unpleasant moments happen and you get a great possibility to stop worrying about such happenings with financial compensations the service provides;
Last but not least in our list of the most popular entertainment apps, VIMAGE is the mobile software solution for the creation of cinemagraphs. To put it more simply, users can process personal photos with a bunch of dynamic visual effects.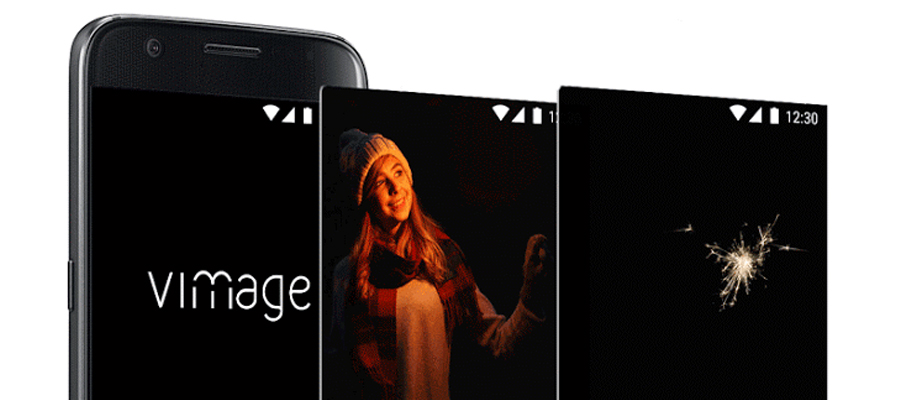 Cinemagraphs became an especially popular kind of entertaining image processing software due to the most people's common excitement with the Harry Potter movie saga. Notice that the resulted images can be uploaded to social media account albums (to Facebook and Instagram, for instance).

As innovative and ambitious as it is in terms of the central functionality, Vimage is mostly a photo editor solution, with the help of which you can adjust the brightness and contrast, saturation and size, as well as rotate images and liven them up with a set of motion effects (such as flying birds, falling snow or pouring rain, etc.). You can save finished files in mp4.

Using a free version of the app, be ready to see watermarks on your completed images. It costs, however, only $1.99 to get rid of them once and for all. You should really try it out if you like taking photos as well as getting your own photos taken in an original, loopy manner!
Summary
This was our take on some of the best entertainment apps for Android and iOS available out there right now. As you can see, mobile solutions become more and more advanced as well as in-demand over the years. It will not be surprising if this form of software becomes the most demanded in the near future. With that being said, good, well-developed apps for iPhone and Android smartphones will definitely stay 'all the rage' for years to come.
That is why if you planned to create your own original solution, it is high-time to enter the competition with something new and exciting. Experts from IDAP will help you establish a passive income source with an awesome mobile product of any complexity built according to the latest IT development and methodology trends!