Introduction
The demand for technical innovation in conservative bank environment has been hovering over the industry for some time now. However, right now banks have to step out of their comfort zone and seize new opportunities brought forward with technology.
Only running a bank is not enough, it is important to transform the bank go continue growing in a sustainable manner. Banks have no choice but to find the balance between what they've used to and what tech has to offer, and now we're going to tell you why.
Read Also: Artificial Intelligence In Financial Services: 6 Improvements Of A Lifetime
Why Banks Should Go Mobile

Increase Customer Convenience

Over 60% of people use mobile banking on a regular basis, the majority of them being tech-savvy millennials. They like to solve their matters by themselves and to do it quickly. Preferably, online, without any unnecessary calls or waiting on the line. Voice calls, too, are outdated, and so is visiting a banking branch office.

Meaning that is you are still in doubt over the reasonability of developing a mobile banking application you are missing out on a huge client pool.

Personalize Banking Services

Data. Data. Data. Today everything is about the information you have about what your clients are and what they want. A mobile application allows to collect and analyze information your clients are putting into the application. What places do they visit? What stores do they go to? What fruit do they like? What time are they going home?

Banks have access to client's credit traces – a powerful source of information that can provide numerous insights. By studying the buying habits of the clients your banking specialists can come up with numerous strategies and development initiatives to attract and retain clients. Moreover, it also could help to assist clients in tracking and working on improving their credit score.

Lower Operational Costs

Obviously, by moving the lion's share of banking operations to mobile you are going to kill two birds with one stone: increase efficiency and lower operating expenses. The cost of the mobile transaction is two times lower than an on-site branch transaction.

By moving only a 10% off regular on-site transactions of the regular on-site ones, you will be able to save up the money used for paying salaries to office personnel, lease, and additional random expenses.

It'll allow banks to optimize branches, close the ones with poor performance, reassign the tellers to other divisions, and improve overall business efficiency.

Expand As a Brand

Aside from offering customers an easy mobile banking application, banks can use the app to differentiate from their competitors. By studying client's needs and habits, you can develop a truly brilliant customer-oriented application with a sprinkle of bank's brand persona.

Work out extra features for a mobile banking that clients cannot experience in the office branch like checking whether the pending transaction has been successfully confirmed or adding a bonus account that would save up from your retail partners.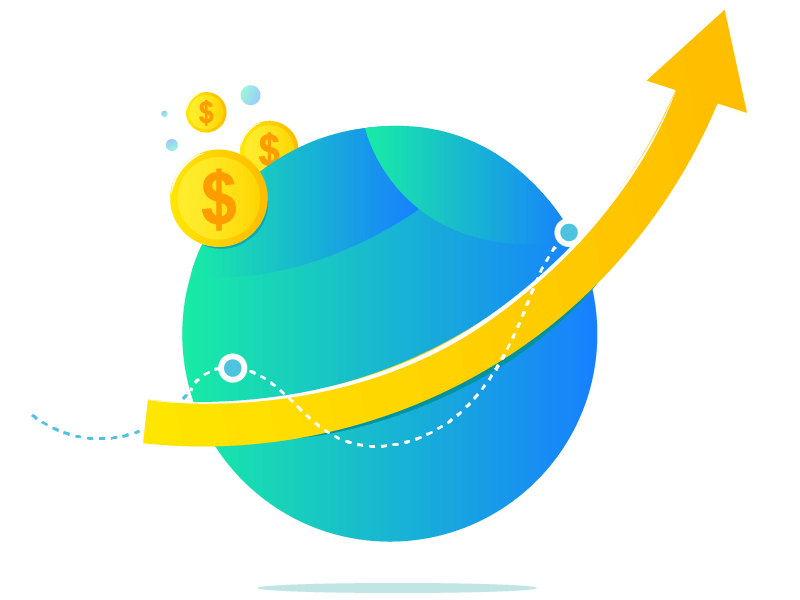 How Can Banks Get Mobile?
Any mobile application development process should begin with a careful preparation and planning. It is necessary to understand what you want to achieve, who to reach out to, and what functionality is absolutely essential for the end-user. Here are the 3 most important things that should be covered before you finally get down to application development.

Study your target audience

Understand who you are developing this mobile banking app for. Look through several pieces of research over how people use their mobile phones, what kind of apps they use, and check out the competitor's apps.

At first, it may seem obvious that you are going to be dealing with tech-savvy millennials who cannot go a day without a phone. However, you are up for a surprise since nearly 45% of seniority in the world use mobile banking. So you won't know who to target before properly studying this topic.

Plan out the main functionality

After studying the people who are going to use your app, think about the necessary functionality it should have. It's better to start small and fast, than slow and complicated.

Listen to the clients. If everything they do is checking their balance and transfer funds between cards, there is no need to do any extra. Starts off with several features and see how it works out.

Moreover, the more feature the app has the more it's going to cost. Here we explain how functionality directly influences the budget of the mobile app development project.

Find a mobile software developer

There are several to mind factors when choosing an app development company for the upcoming project. Of course, you can always develop it in-house. But the cost of hiring and retaining your own technical specialists can become twice as much as developing and supporting an app.

General factors in mind when looking for a vendor:

Location
Rates
Expertise
Portfolio
We have put out together a though-through guide of where to look for and how to choose a developer firm.
Summary
Mobile applications have become an important part of the banking culture as the technology evolved. Banks that go in hand with the client demand for mobility have a chance to gain a competitive advantage with a user-friendly mobile app. 
If you need advice on your way into a digital transformation, drop us a lineus. We're super friendly and will respond right away.