Introduction
The ever-growing IT marketplace has an insatiable appetite for new software pieces such as mobile apps, desktop programs, and cloud-based applications to tackle a wide range of business and personal tasks. Meeting the rising demand amidst international competitors requires looking for the cheapest ways to develop a fully-functioning product while maintaining quality. Outsourcing is one of the best ways to achieve these objectives. It allows for getting a fully-functioning app at a lower price.
There is no problem in finding developers for hire in any part of the world – the US, Ukraine, India, Belarus, Poland, Romania, the UK, or the Philippines. The main question is how to choose developers that will be able to meet all software requirements as well as the budget. Lots of US or UK companies consider the countries of Eastern Europe and Asia to be appealing destinations for outsourcing software development services.
Why Should You Outsource IT Services?
#1. Cost advantages
The most obvious and visible benefit of outsourcing is related to the cost savings that outsourcing brings about. As a rule, applications are developed at a lower price and at a better quality as well. Due to the difference in wages and living standards, the same kind of work that is done in the USA can be done in Ukraine or the Philippines at a fraction of cost. It's stated that while outsourcing IT services outside the US, you can save up to 60%.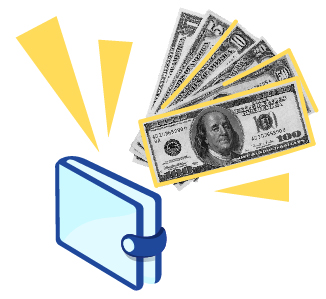 #2. Increased efficiency
When you outsource your business needs to a trusted outsourcing partner like IDAP, you can be sure that your project will be delivered on time and fully functioning. Thus, having years of expertise in developing complex software solutions, IDAP can develop a software solution meeting all your business needs.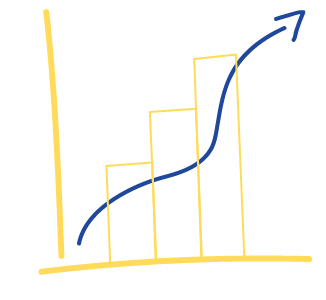 #3. More resources for your core areas
Outsourcing IT development services will free up more resources and energ to build your brand and expand your business.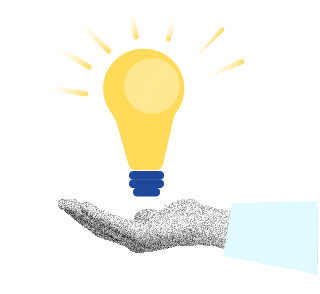 #4. Save on technology and infrastructure
Outsourcing can save up a pretty penny on building the processes and infrastructure since your outsourcing partner has to take care of everything related to setting up all the processes including hiring.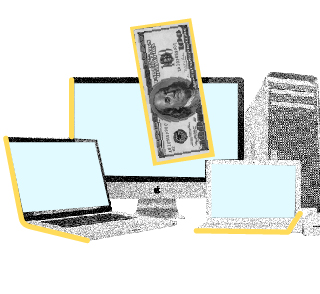 #5. Faster and better services
While outsourcing, you can make your service offerings better and bring down the lead time it takes to get it to the market.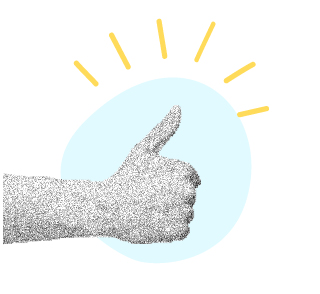 Types of Outsourcing
In fact, outsourcing is a broad term encompassing a few more narrow definitions. Offshoring, nearshoring, and onshoring are all types of outsourcing. So let's find out what is the difference between offshoring, nearshoring, and onshoring.
Offshoring
Offshore outsourcing or offshoring means outsourcing IT services to a far-off country to benefit from lower costs, larger talent pool, more favorable economic conditions, etc. As a rule, while offshoring a company may face time differences up to 8-10 hours. But such extreme time differences may come in handy for companies that provide round-the-clock tech or customer support.
Example: a US-based company outsources app development services to an app development agency located in Ukraine.
Nearshoring
Nearshore outsourcing or nearshoring is quite similar to offshoring but has one important difference: nearshoring means outsourcing software development or any other services to a country that is much closer to yours – usually in the same time zone or within a couple of hours.
Nearshoring provides much smoother communication when compared to offshoring. And taking into account that the countries are neighbors, they share the same cultural crossovers that ease communication.
Example: a startup located in Germany hires Ukrainian developers for nearshore app development services.
Onshoring
Homeshoring or onshoring refers to outsourcing a number of business processes to another company within the national borders. Companies go for onshoring to get services outside their core functions and eliminate the need for hiring more new employees. Another reason for onshoring is to cut down on costs.
Example: a Washington company hires developers from Texas.
IT Market in Ukraine
It outsourcing market is growing and expanding at a blistering pace. It engages more and more clients, investments, and talented developers every year. There are 230k+ of software developers in Ukraine working in 1500+ IT companies. The market of IT services has grown by 2 times and can be doubled by 2020 according to the PwC's report. Ukraine is among the top 25 IT services exporters and is ranked as one of the top 10 countries with the largest pool of developers.
While outsourcing to Ukraine, you won't have any issues with cultural differences since Ukrainians share the European mentality and values. Most Ukrainian developers have fluent English. Thus, the risks of getting misunderstood are brought down to a minimum. Ukrainian developers have delivered plenty of software projects for various companies worldwide and won the reputation of highly skilled software developers.
IT Market in the Philippines
The Philippines is a leading software development outsourcing destination in Asia. It houses a wide range of software development providers and gives access to a great IT talent pool.
According to the latest data by PSI (Philippine Software Industry Association), there are around 123k software developers and their number is said to reach 207k in a few years. To add more, the government supports the development of the IT services in the Philippines.
Many Philippines developers are fluent In English and it's an undeniable plus for successful cooperation.
Choose IDAP as Your Offshore Outsourcing Partner
IDAP has been a trustworthy and reliable outsourcing partner for a wide range of business all over the world including the USA, Germany, Luxemburg, etc. Being ranked among the most trusted Ukrainian app development agencies, IDAP can bring every app idea to life and help your business become the number one in your field.
Since 2012 IDAP has been building native applications for iOS, Android, and Web. Check out the portfolio and find out more information on recently completed projects. Do get in touch with us if you need high-quality IT services or have a business problem that we could solve with a custom mobile application.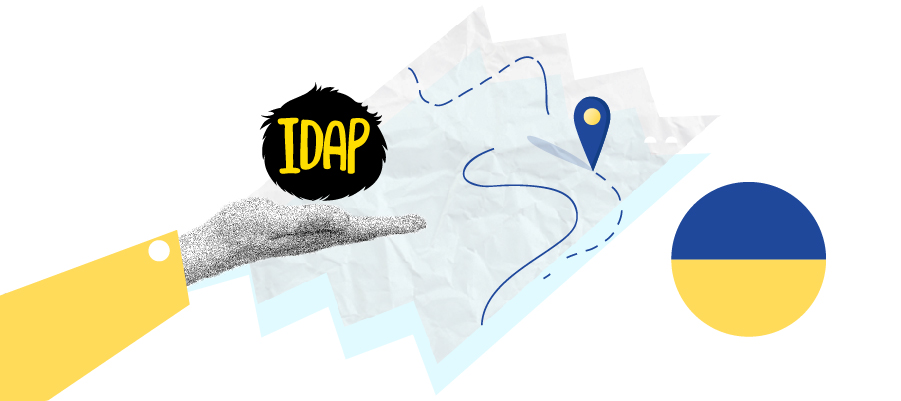 Summary
Both the Philippines and Ukraine are great destinations to outsource software development services due to considerable IT talent pool and favorable business climate. While outsourcing to the Philippines, you can face some difficulties associated with time and cultural differences.
However, the countries of Eastern Europe including Ukraine have a more familiar mindset in terms of doing business and communication. Working with Ukrainian app development agencies is more convenient because of minor time differences and convenient geographical location.