Sooner or later, all entrepreneurs come to the conclusion that much like in 2022, substantial business growth isn't possible without high-performing software representing a company or service. Having a custom software solution can help you cut costs or gain a greater advantage over your competitors.
If you discovered the need to get yourself one, then it's high time to learn how programming products are created, what is IT outsourcing, and how to get the most out of your decision to become an owner of a software solution.
What Is Software Outsourcing?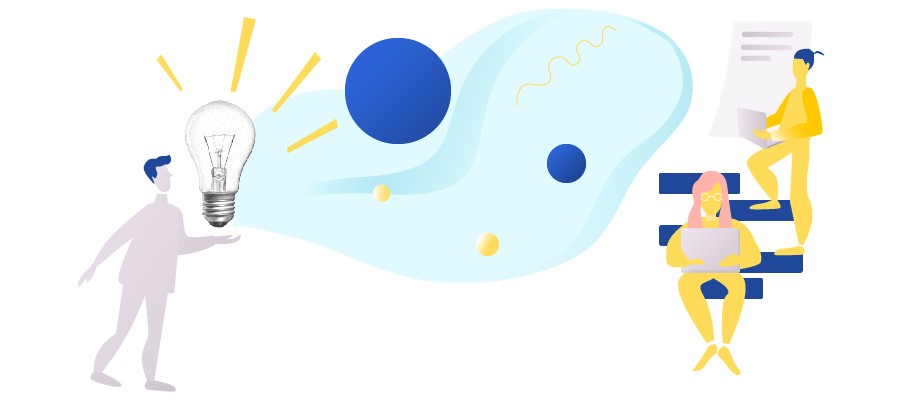 Outsourcing is the practice of contracting out some operations and duties to external contractors. Viewed as a cost-cutting and time-saving tool, it became a solid business strategy in the 1990s and has been locking in its position since then.
In 2022 outsourcing allows companies to choose the most effective resources without limiting themselves to a particular location and support the free market economy globally. In terms of software development, outsourcing quickly became an inseparable part of all rapidly growing businesses, especially run by non-tech entrepreneurs.
You can outsource in both ways – within the country or outside it. Depending on the location of your outsourcing partner, we can single out three types of outsourcing:
Offshore
It's a process of hiring specialists in another country. This type of outsourcing allows you to save the most.
Nearshore
When nearshoring, you can hire professionals in neighboring countries within the same time zone. In this case, it's much easier to communicate and cooperate with the team.
Onshore
By choosing this option, you are outsourcing to specialists or companies located in your city or neighborhood. It's a great way to keep everything under control and save up a pretty penny.
Best Countries to Outsource Software Development
Cost reduction is a key driver that makes companies outsource. But where to outsource to save some funds but not compromise the quality? We have recently researched the market and compiled a list of the best countries for outsourcing.
Thanks to the internet and remote work modes, there are no limits on where to outsource. You can look for developers or development agencies in any part of the world – Eastern Europe, North America, and Asia. With outsourcing, you get access to a large talent pool and find the expertise and skill sets you need for your project's success.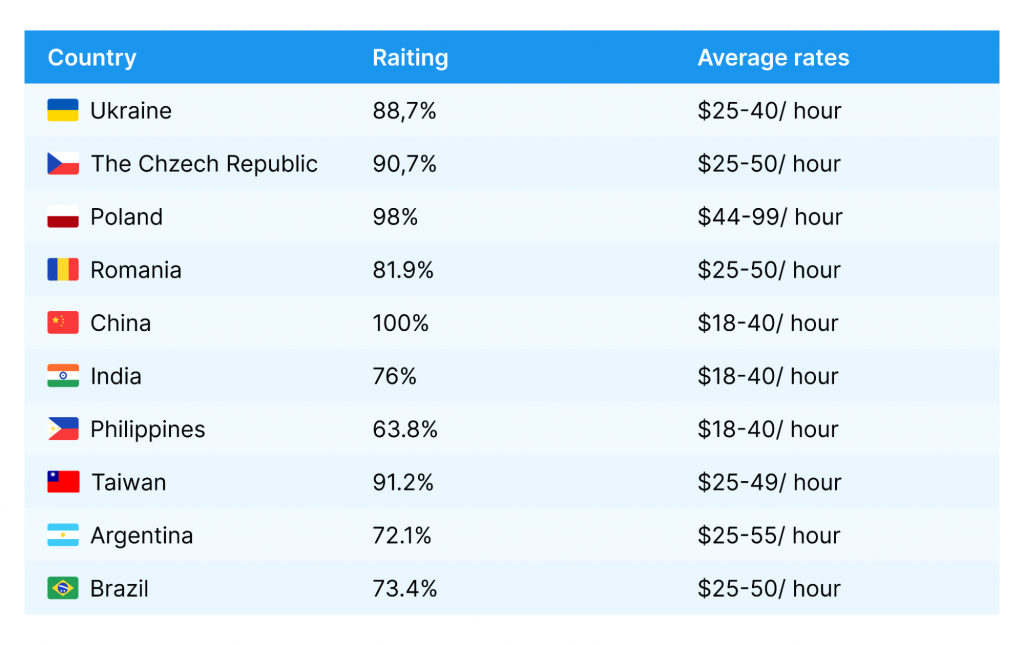 But the price isn't the only factor you need to take into account when choosing a software development vendor. You need to find an optimal balance of expertise, convenience, communication, and rates.
Read also: Best Countries to Outsource Software Development
Top Three IT Outsourcing Models to Consider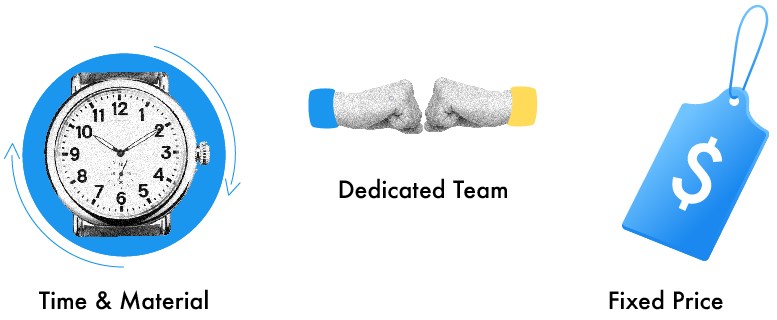 Just like any other collaboration, your work with an outsourcing provider has to be properly organized and documented. That's why engagement models were invented.
To cut it short, an engagement model is a set of rules all the parties involved in cooperation are obliged to follow. Currently, there are three most prevailing models in the IT industry:
Time & Material
Dedicated Team
Fixed Price.
The first two models are suitable for projects of any duration, with a single yet crucial difference: T&M model supposes the client to be a full-on project manager and control all the stages of development on your own, while the DT model assumes all the production to be the vendor's responsibility. A dedicated team is more engaged in your project and it becomes your tech and product advisor. This approach better suits early-stage startups, complex long-term projects, and projects with vague requirements.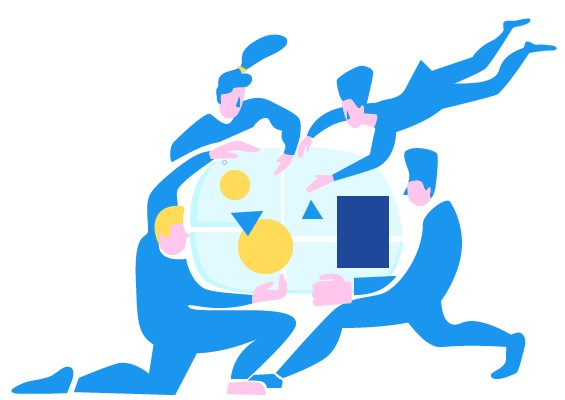 The Fixed Price model better suits short-term projects and it implies collaboration with freelancers or subcontractors. In order for a fixed price model to work, you need to have a clear understanding of your project.
At IDAP, we're choosing the cooperation model depending on project needs and requirements. Our recent case of the River Mall app was a great example of how our full-cycle approach work. The client came up with an idea to create a seamless shopping experience and our product managers helped find the right product-market fit, our designers worked on the usability, developers brought all the ideas to life, and QA engineers ensured its flawless performance. All in all, we released the up-to-day product.
Want to get to know more about our projects?

How to Hire a Software Development Vendor
A lot of people still strongly associate the term "outsourcing" with freelancers. However, hiring an individual freelancer to build a programming product from scratch isn't a good idea. Why? Simply because a single person cannot cover all the stages and aspects of software creation.
Although you can find a lot of self-employed professionals who would be more than welcome to complete your project (or at least promise you to do that), avoid hiring people with diverse yet superficial expertise. It is rather a few people with polished, narrowly targeted skills team up to create something valuable than one person trying to balance architecture, design, code, testing, and support at once. If you want a comprehensive and growing product at the end of your outsourcing journey, a full-cycle software development company is your way to go.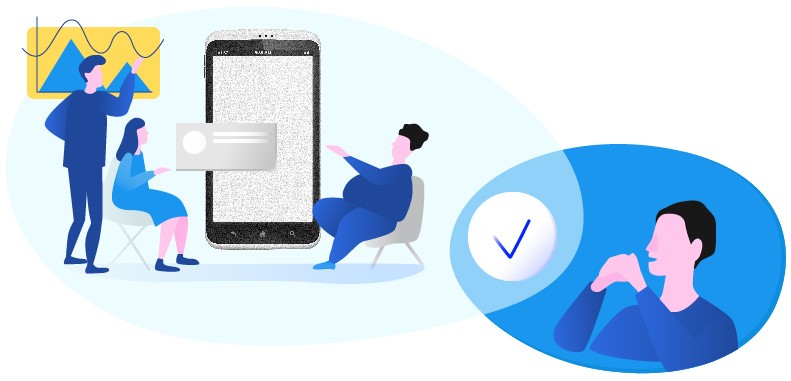 Outsourcing software development companies are third-party service providers that employ people needed to develop a programming product. Cooperation with an outsourcing company can't be started in minutes; it requires negotiations, legal liability, transactional work, and every other element of B2B relations. Naturally, IT companies provide their services mostly on a long-term basis.
The most drastic difference between freelancers and outsourcing companies lies in the fact that the first one comes with complete project management on board. This brings numerous advantages to clients of such companies: you delegate the technical part of the project completely, without the need to perform manual checks and hold control over freelancers' working routine.
With a well-arranged software development life cycle, the company can handle projects of the biggest scope and effectively serve the projects that last years. Meanwhile, entrepreneurs can focus on the front part of growing businesses choosing the level of technical involvement comfortable for them. Traditionally, clients keep in touch with the project manager employed with an outsourcing vendor, but remote meetings with the development team and participation in recruiting process are also possible. Modern outsourcing vendors are working on decreasing bureaucracy and welcoming client's involvement without making it obligatory.
The projects running in a company actually define the staff working there; to meet the technical requirements of the clients, outsourcing vendor hires people with corresponding skill set. This way, throughout the years, companies gather the teams operating in particular software development niches.
Following that logic, prior to starting negotiations and revealing the details of your project to a third party, carefully review the company's position in the industry and check its portfolio. If an outsourcing vendor has been focusing on, let's say, mobile application development for the last year or more, chances are staff working there consists of experienced iOS and Android developers.
This makes that IT company a great option for all entrepreneurs having a mobile app project in mind. The bigger the outsourcing vendor is, the more blurry its specification becomes. Everything has its exceptions, but we recommend you avoid service providers with multiple expertise and opt for companies embracing a T-shaped approach to software development.
Beyond question, outsourcing companies provide higher data safety levels than autonomous freelancers. This safety comes with some paperwork, yet still, these extra hours spent on outsourcing agreements form а solid legal basis for further collaboration and protect all the contracting parties. The agreement you sign with the vendor can be as customized and detailed as needed, containing warranties, payment rates, post-production support, force majeure cases, dates for transactions, etc. Legal liability isn't the most fun aspect of outsourcing a partnership, but the most necessary one.
The bottom line is, people want to hire someone who won't let them down. And it doesn't always have to be someone who calls himself the best player on the market — presentation matters, but the way you feel about your potential outsourcing provider matters a lot more.
What to check in a software development company before signing a contract:
position in the industry
business goals
skills
portfolio
references
How to Organize Your Software Development Process
Legal arrangement is a fundamental basis for your collaboration with the software development services provider. Prior to sharing your business ideas with the third party and start working together, you have to secure yourself in terms of intellectual property, IP ownership, confidentiality, and deliverables for the project scope. For US-based entrepreneurs exist three main legal structures for arranging outsourcing operations. These include:
Contracting the services out to an independent third-party provider from abroad
The first way of legal arrangement of outsourcing is the simplest one — you contract out the service to a foreign company using its employees and the infrastructure needed to deliver that service. This option is a great way of trying the software development outsourcing out, rather than starting with investing in a subsidiary of your company right away. However, it comes with certain considerations. First of all, a potential outsourcing vendor has to undergo due diligence expertise and confirm its performance on similar projects, financial stability, and intellectual property protection. Comprehensive due diligence eliminates the risks of a failed project and crashed business operations. The client's involvement in the working process with this legal structure is rather superficial and the majority of the time you and your outsourcing vendor communicate online.
Pros explained:
Short arrangement time. This structure is the fastest to implement. The client takes full advantage of the outsourcing vendor's team and infrastructure without the need of managing extra legal formalities.
Low cost. Compared to other structures we discuss below, this one appears to be the most cost-effective. You pay straight for the services provided, without investing in a subsidiary establishment, for example. Of course, globally recognized companies charge more for full-cycle software development than smaller and new ones, but reliability is definitely worth investing in.
Higher flexibility. Since this outsourcing legal structure is the most informal one, it provides more room to implement changes in the project scope during the development process.
Cons explained:
Weak control. The outsourcing vendor here is a fully independent facility, hence the client in that structure has almost no control over the working process, unlike the legal arrangement through a subsidiary or a potential acquisition of an outsourcing vendor in the future. Be ready to have less ability to implement your own policy and work ethics, follow up on employee performance, and manage the development process.
Intellectual property burden. Intellectual property protection is a complex set of regulations and actions that differs from one country to another. You have to thoroughly examine the frameworks for intellectual property protection in the country you're going to contract to, including software ownership assignment requirements and moral rights. The more non-employees (from the client's side) are involved in software development, the harder it would be to get all the required intellectual property protection, even if accorded to the country's legal framework.
Private data share. Depending on the kind of software under development, clients need to share private data with a third-party vendor. This may include such sensitive topics as tax returns, medical records, and personal user info like addresses and private messages. This risk can be eliminated if all the private data is stored on US-based servers and the only access the third party can get to it would be a no-download one.
Establishing a subsidiary in the location where the service provider operates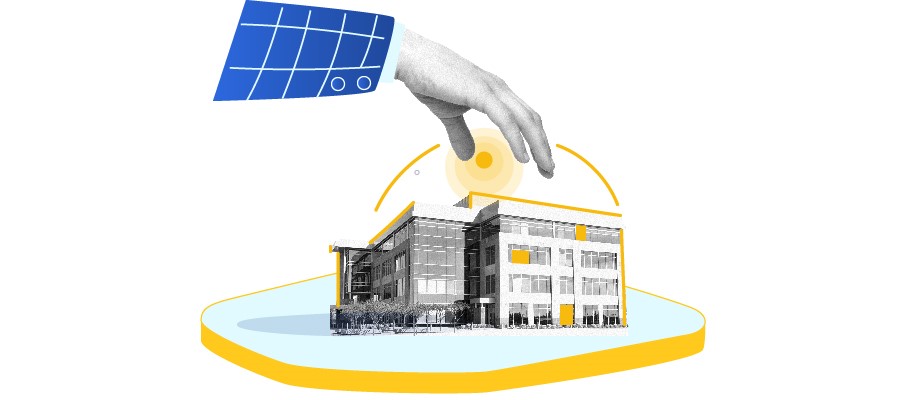 This structure assumes the client opens a secondary establishment within the same legal terrain (country) as an outsourcing vendor. In this way of legal arrangement, a subsidiary acts as a separate legal entity that follows local governmental regulations yet remains under the control of the US company owned by the client. This approach eliminates business risks by providing a higher level of control over the development processes. This control will be performed by the top management of a subsidiary company you'll hire yourself if choosing this structure.
Since distance stops being an issue, subsidiary employees can easily oversee daily operations of software development services providers. These two also cooperate within one legal terrance, which adds to effective handling of intellectual property and privacy.
Pros explained:
Greater level of control over the development process. The local subsidiary can manage the actions and daily operations of an outsourcing provider more closely. The top management of a subsidiary establishment has no trouble conducting onsite meetings and checking whether the outsourcing vendor meets the project objectives.
Higher transparency of legal arrangements and intellectual property matters. The secondary establishment runs in the same legal field as the contractors and it also employs local managers and lawyers, which decreases the chances of confusion over the local legislation.
Cons explained:
A lot of time to implement. The subsidiary legal arrangement structure takes the biggest amount of time for implementation. You would have to deal with a lot of legal and organizational formalities associated with starting a new company abroad. Also, a lot of traveling required.
High cost. Obviously, opening a secondary establishment abroad takes a lot of money — you'd have to get an office setting and build the company's infrastructure from scratch.
Human resources. Not only will you need to relocate the recruiting process abroad to hire local staff, the subsidiary structure is also exposed to the risk of employing certain human resources needed eventually, but not on a daily or weekly basis. This brings up bureaucracy and employee engagement issues.
Long-distance operations. Although the subsidiary shortens the distance to the outsourcing vendor, the headquarters (based, for example, in the US or Europe) is still far away from it. Do not expect the subsidiary to function properly without your careful oversight. As a business owner, you'll need to dedicate a lot of time and effort to keep the subsidiary's top management motivated, engaged, and high-performing.
Signing an agreement with a local subsidiary owned by the outsourcing provider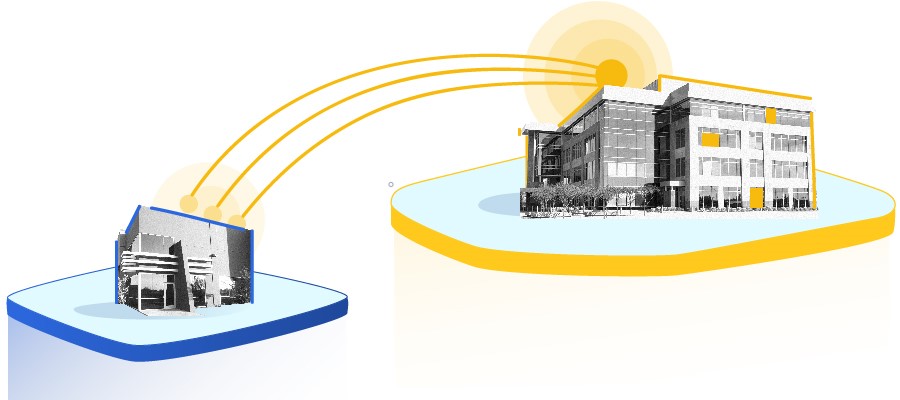 This legal structure fully reflects the one described above with a single difference — it's not you who maintain the subsidiary, it's an outsourcing vendor. Meaning, the IT outsourcing company takes all the burden of running a secondary establishment in your country (most likely the US) so that you would operate under the same laws and regulations. The subsidiary under the control of the outsourcing vendor usually employs top managers, but not the production division, so the software development process will still be distant for you.
Pros explained:
Almost no time for legal arrangement needed. Basically, everything is already set and ready to start a collab anytime. The only thing you would need is to sign up an Outsourcing Agreement with ownership of intellectual property and non-disclosure aspects negotiated.
Ease and reliability of use. The outsourcing provider that already runs an establishment in your region has strong expertise in the local legislation system and specific regulations applied to software development. You two would unlikely have any miscommunications or issues.
Balanced rates. This outsourcing structure isn't the cheapest one, yet it is the most balanced one for sure. You will invest in software development done by a reliable third party operating in your location, while saving the costs needed to start your own subsidiary.
Cons explained:
Limited range of outsourcing providers to choose from. Not all the companies that offer programming expertise own a subsidiary in your region or anywhere else at all. This will limit the range of companies you would choose from. However, the ones that maintain a secondary office abroad, usually also have a better position in the industry.
Summary
The IT industry with its fast pace and diversity can easily scare people with no programming background. The same goes with software development outsourcing — each and every case is different, and a bazillion pages wouldn't be enough to describe them all. 
But when you break it down into smaller components like which country to choose and how to organize the working process, suitable choices for your particular project start popping up leaving the wrong ones behind. If you want to get extensive information about your potential project, as opposed to a general overview, drop us a line for your free kick-off consultation.