IT companies take over 66% of the entire outsourcing market, which means that the popularity of software development outsourcing continues to grow exponentially. New conditions make businesses look for more cost-effective solutions allowing them to get a full-fledged product in a fraction of the time.

Regardless of the global inflation and crisis, a digital transformation show must go on: enterprises try new technology, face unexpected obstacles and opt for new outsourcing markets to accelerate the process.

Scroll down to explore what the buzz around IT outsourcing will look like in 2023. Dive into the top 5 technology trends making business outsource, hidden pitfalls in software outsourcing, and how to avoid them.
Related: Software Outsourcing Trends for 2023: What Businesses Should Expect

Top 5 technology trends IT outsourcing companies will support in 2023
Each year is full of vast fresh approaches to software development. 2022 was no exception. Meanwhile, it is challenging for a business to function only owing to an internal IT team to keep up with innovations. Specialists have limited expertise and capacity. Or simply, there is no time for learning and mastering new technologies. Since it's impossible to stand still in a dynamic environment where every company is digital-oriented, regardless of its offering, software development outsourcing comes into play.

Recently, McKinsey published the results of its global research regarding emerging technologies suitable for investment. Since the list includes several complex approaches, businesses will delegate their implementation to outsourced companies. Therefore, we can predict what technology adoptions companies will make with third-party vendors during the following year.

Applied AI
Companies continue to use AI and machine learning to reduce manual work and build well-designed processes ready to serve businesses without the downtime and limited capacity. Therefore, as of 2021, the overall investment in this area reached $165 billion.

Following the McKinsey survey, as of 2021, 56% of respondents admitted they had implemented AI. Among the industries that benefit from AI apps are IT, telecom, healthcare, retail, and finance.

Consequently, the demand for more applications for AI will grow and involve even more domains, from travel to real estate. However, business leaders still need to dive into this technology to explore it in detail and choose the right approach to AI.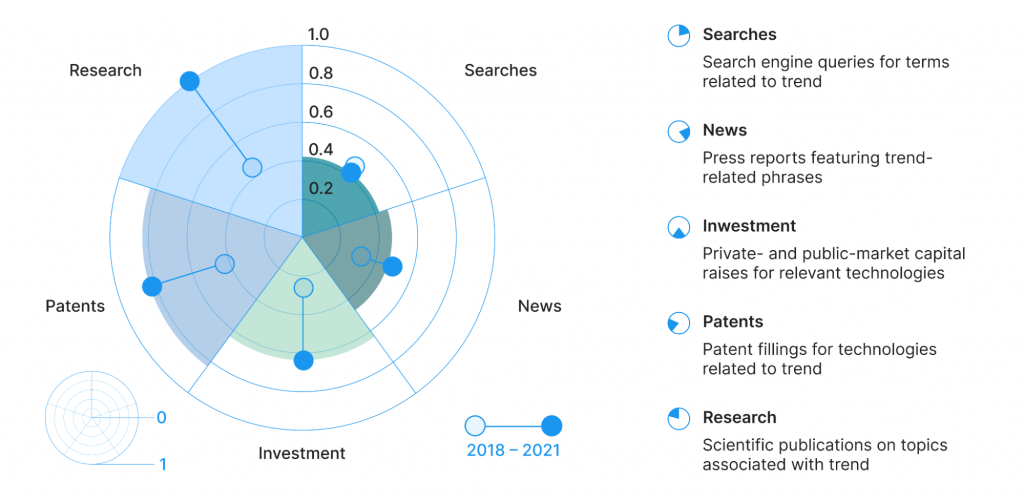 Related: Artificial Intelligence In Business: Its Impact and Future Prospects

Advanced connectivity
The pandemic conditions made businesses turn on the remote operation mode. Since this practice is here to stay for a long time, companies should provide excellent and highly secure connectivity to make people and equipment located in different countries work as a single unit. Businesses invest in creating private 5G networks, 6G cellular, Wi-Fi 6, and additional software supporting their operation. This way, companies aim to boost communication and open even more opportunities for establishing self-driven and self-managed processes that don't require human involvement.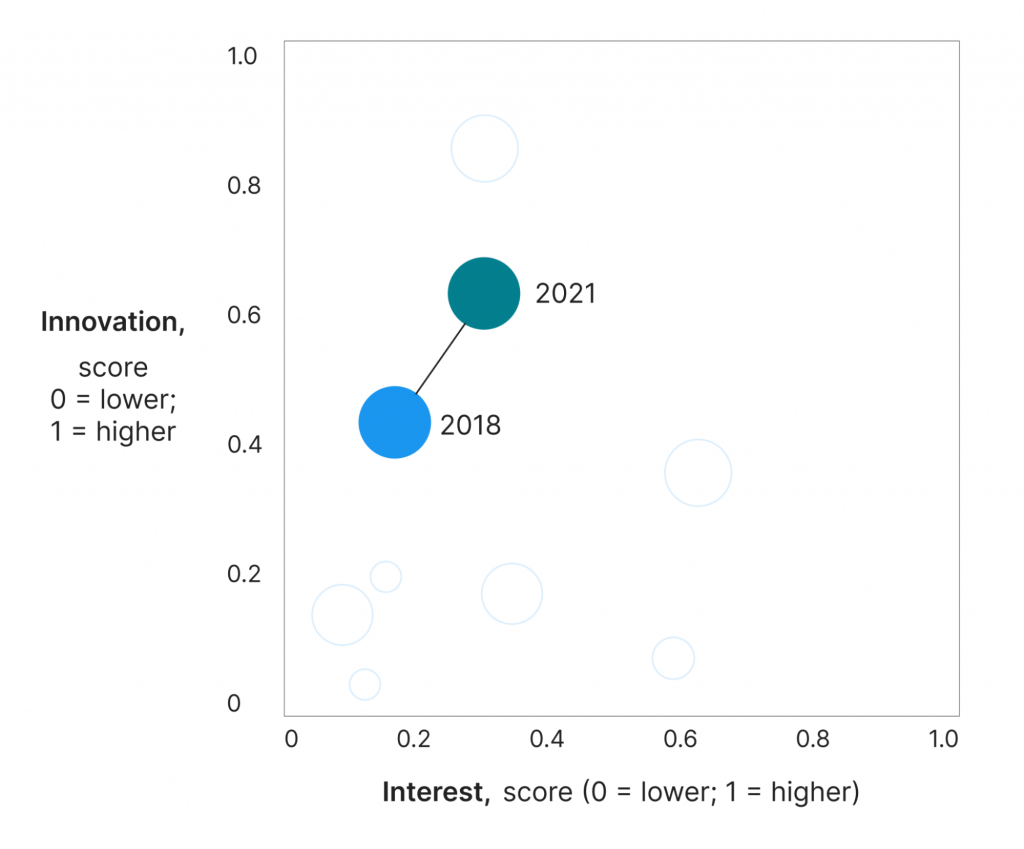 Sustainable software development
Promising non-financial reporting now opens all doors for businesses striving to list on international exchanges, involve big-ticket clients, and grow reputable brands. Sustainable software development indicates that a company is on a "green" path. To achieve this status, businesses will opt for partnerships with IT outsourcing companies to ensure full compliance with sustainability principles and design sustainable software. In 2022 this approach gained momentum. Meanwhile, the next several years will turn it into a full-fledged mainstream.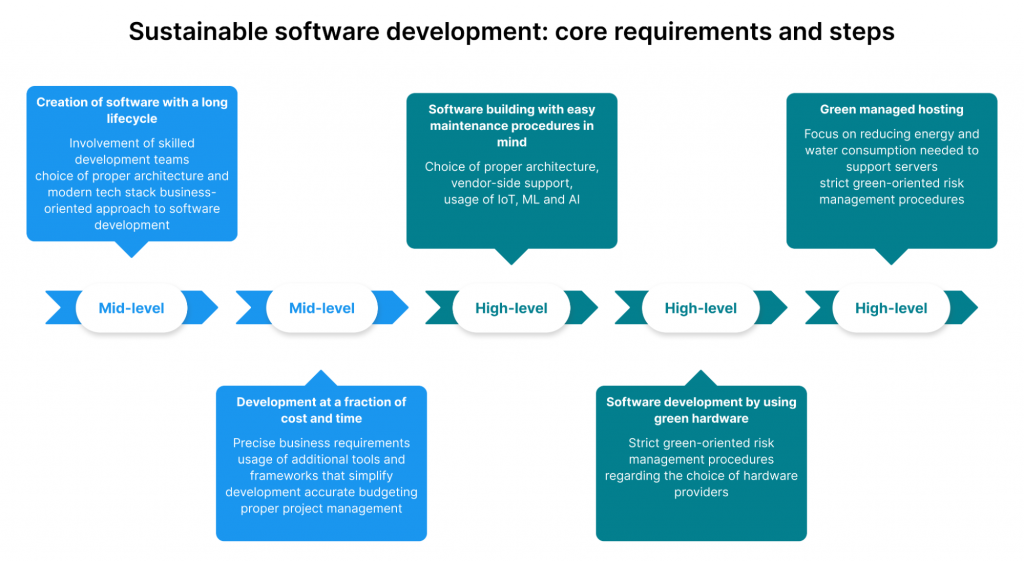 Industrializing machine learning
Telecom, healthcare, and finance companies bet on the industrialization of Machine Learning. Therefore, this sector received $5 billion of investment in 2021. The technology makes hardware tailor to specific conditions based on set-up scenarios without regular firmware or updates. Following McKinsey, businesses actively get patents for technologies related to this trend. It means they have already designed unique, valuable solutions in this area and will continue to move in this direction by involving IT outsourced teams as additional support.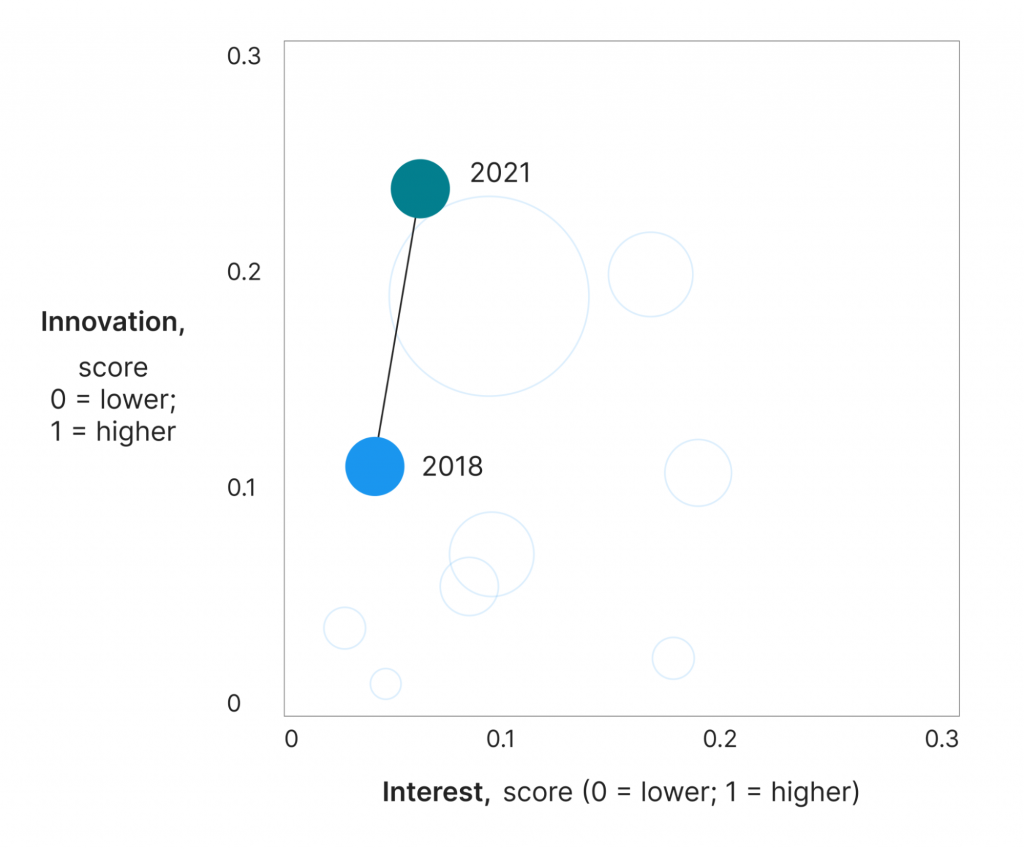 Related: What is Machine Learning and How Does it Work?

Cloud and edge computing
A buzz around cloud computing has been going on for several years now. Companies are intensively migrating to the cloud and creating cloud-based apps to increase data throughput and protection and open more opportunities for scaling. Cloud computing almost received mainstream status following the McKinsey ranking, with an overall investment of $136 billion in 2021. Among core evangelists are telecom, automotive, logistics, retail, and healthcare.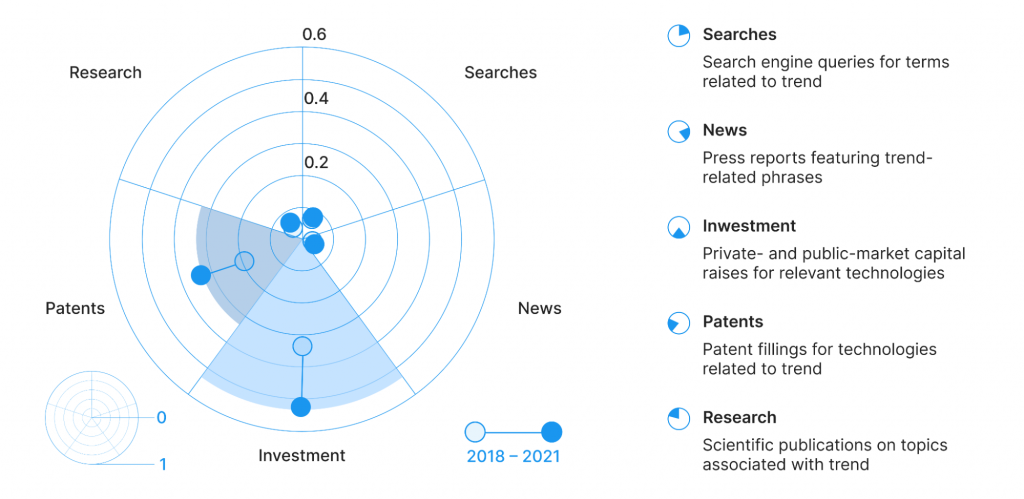 Related: How has Cloud changed app development?

How global IT outsourcing market can help overcome software development challenges in 2023
High development costs
Inflation made businesses think about cutting development costs, as digital transformation and fierce competition are unstoppable. Meanwhile, resources are limited. Companies strive to invest less and get full-fledged solutions with broad functionality simultaneously. The need to create custom products makes them outsource software development because it's a smart way to cut costs. Moreover, enterprises can kill two birds with one stone by creating precise business requirements and involving a development team with skilled Project Managers. These actions can help companies choose reasonable approaches and achieve expected business results with limited resources.
Related: Role of Project Manager in App Development Process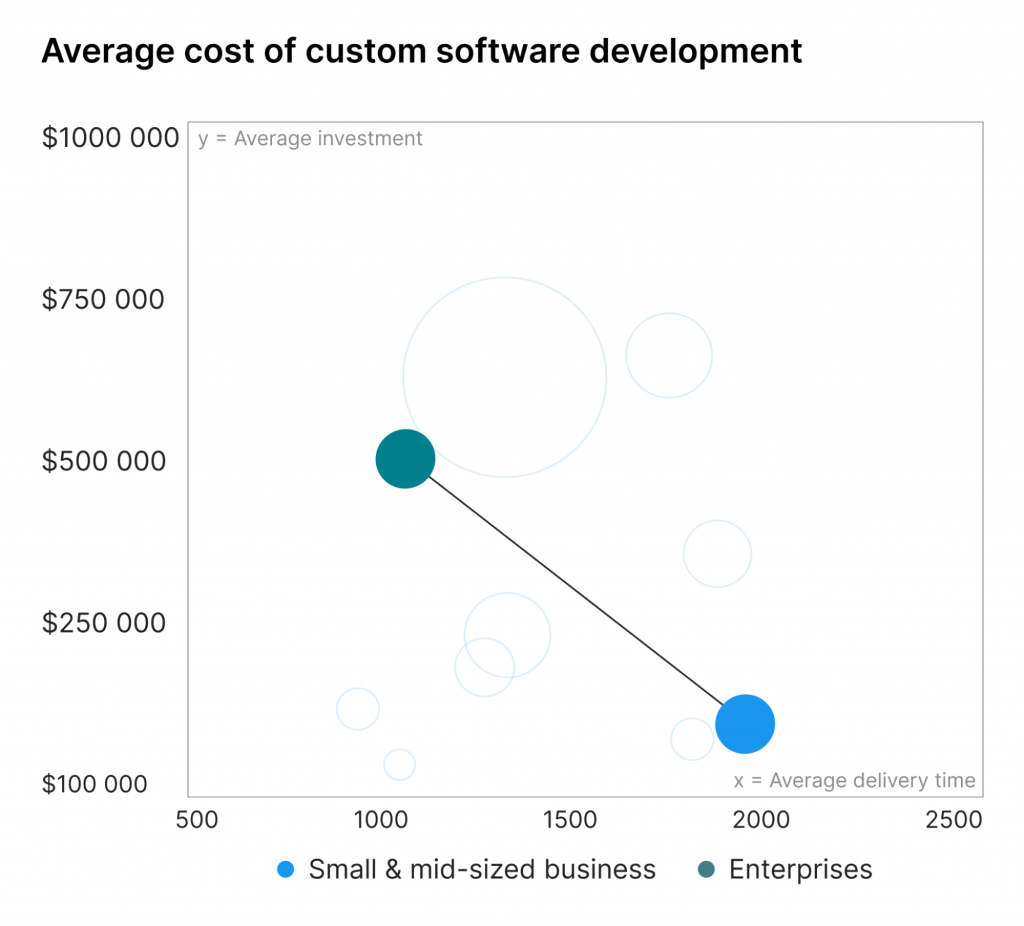 Data security and strict data protection measures
Strict data security measures and data protection regulations became core obstacles for companies to involve a third party in software development projects. Now the requirements have become even tougher. But, as of 2022, businesses managed to tailor them and make lemonade from a lemon. Enterprises start building software based on zero-trust architecture and the "Never trust, always verify" principle. This way, they can protect the corporate software ecosystem by preventing fraud and other malicious actions.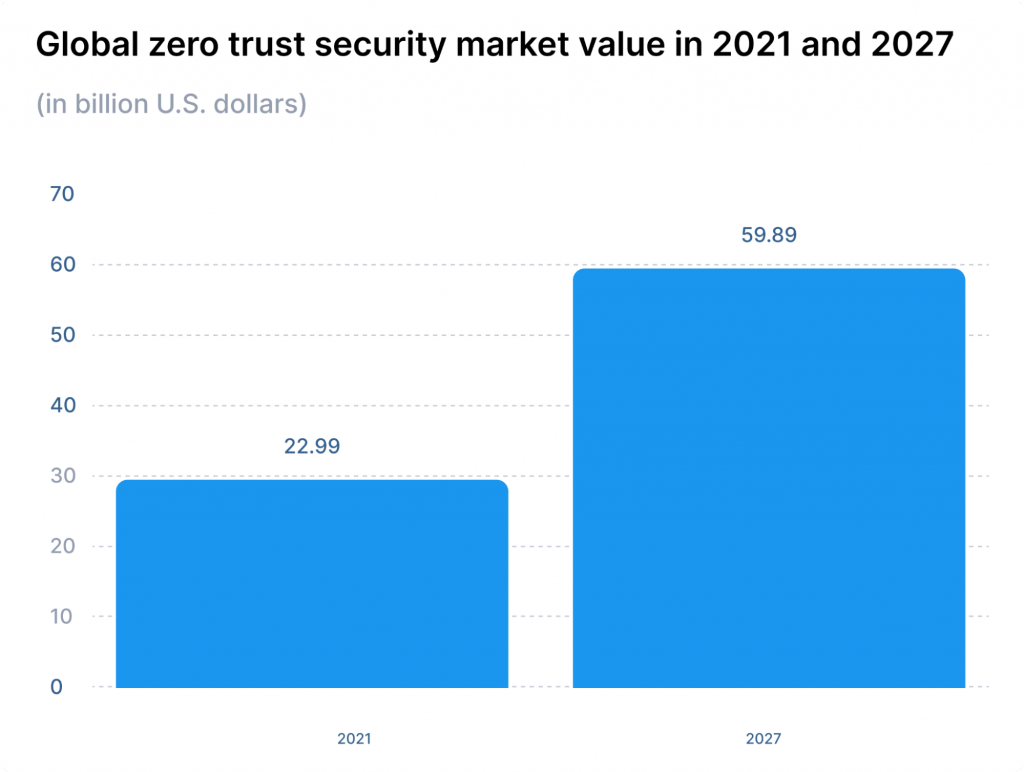 No trust in software vendors
Geopolitical changes made enterprises change their priorities and prefer several suppliers' involvement in one development instead of trusting the entire development process to one vendor. This way is more expensive, but business leaders look for reliability and confidence in the project's success. Meanwhile, companies with limited financial resources can still opt for popular IT outsourcing markets and choose one proven vendor to handle software development.

Related: 10 Best Countries to Outsource Software Development

Summary
The following years promise to be fruitful for both businesses and IT outsourcing companies. According to Statista, global IT outsourcing market revenue will reach $587,3 billion by 2027. Meanwhile, software development outsourcing is not a guarantee of a project's success. The skilled and experienced tech team is. If you're looking for a reliable IT outsourcing company for robust app creation, contact our sales team to explore how IDAP can help you boost business performance.