Introduction
When you are looking for a development team to create your software product, there is nothing more complicated than making a choice, especially if you don't have any geographic limitations. Indeed, many product owners opt for offshore software development services, all due to the indisputable low costs of such an approach.
The problem is that not all of those who are planning to work with a remote development team are actually ready for it. As a result, deadlines are missed, the product is not launched in time, and product owners end up with a negative experience of such a cooperation. However, there is one pending question – is this really the fault of developers exclusively? Or, perhaps, the product owner had to put maximum efforts into establishing contact with remote workers?
In this article, we decided to dig deeper into analyzing this issue and created a mini-guide on how to optimize the interaction between an offshore development team and the product owner.
What Is Offshore Software Development?
Let's start from the beginning. What is offshore software development? In its essence, this is the process of developing software solutions where the product owner delegates all development tasks or a part of them to a third-party company. Usually, the main reasons for using such an approach are lack of specialists with the needed qualification level and/or lack of human resources required for software development.
As for the tasks for the team working using offshore development model, they can be diverse – from creating the user interface design to building an app from scratch. In the latter case, the product owner turns to a development company having just an idea.
How Does an Offshore Team Work?
Basically, you have two options for choosing your future development team.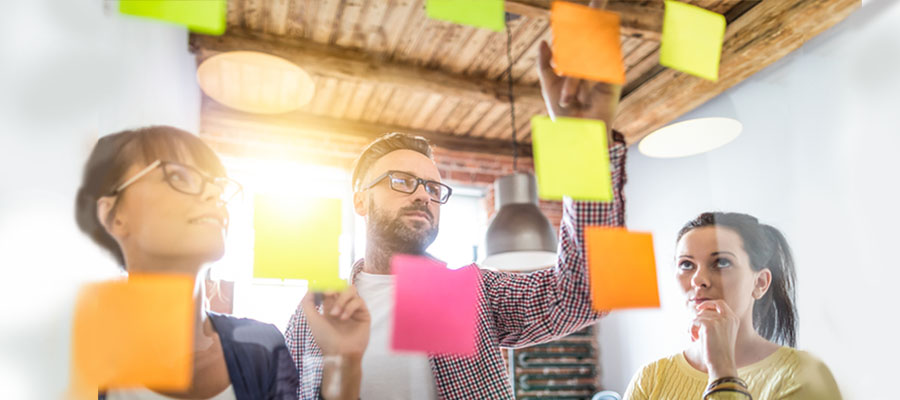 The first one is to find freelancers and connect them into one team. But actually, this is not your best idea unless you are a product management enthusiast. In this case, you should be willing to take full control over the development progress and keeping your remote workers in touch with one another.
The second option is to turn to the services of an already formed team that works on behalf of a registered company. In this case, you won't have to worry about finding the person to manage the working processes or what to do when a team member quits/falls sick/disappears. All these issues and many more will be solved by the company instead.
Where Can You Look for Offshore Developers?
As for where to find an offshore development company, you have several options to choose from here.
Your first option is to look for developers in your country. This is the best option in terms of cultural and time zone differences – there are going to be none of those. In this case, you won't encounter any differences in your mentality and, therefore, communicating with the developers will be at its most efficient. The same thing goes about the time zone differences – if there are none or they are insignificant, your cooperation will be smooth.
Your second option is to expand your search territory to the limits of your continent. The cultural differences may turn out to be more noticeable than in the previous case. On the other hand, you have more chances at finding the particular specialists you are looking for.
(The thing is that providing the necessary qualification for IT specialists is done unevenly. In the US, the number of qualified human resources for the IT industry is among the top stats worldwide – but we can't say the same about Mexico. So, if the company located in Mexico looked for an offshore development team, there would be no better option than looking in the US in terms of developers' experience and skills.)
And, finally, your third option is to find a development company in a country based on another continent. Usually, product owners opt for Eastern European countries, India or China. The main reason for choosing this option and looking for developers in such far-away lands is the price tag of their offshore software services. However, not all developers in these countries show the low level of qualification. A bright example is India, where many IT companies were founded in the 90s by those who finished some software development courses and didn't know anything about the latest technological trends and product management approaches.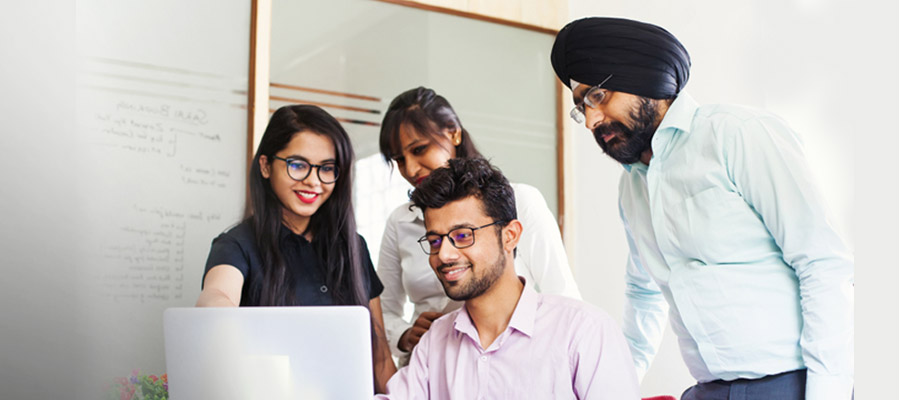 As for China, you will definitely have a language barrier issue. This is why hoping that developers will fully understand you is reasonable only if you cooperate with a company with an hourly rate similar to the one of the US-based companies with extensive experience.
So, it's Eastern European countries' turn now – Ukraine, Belarus, Poland and Romania. This is where you are the most likely to find what you need. The thing is, these countries' governments improve the IT education and make it more up-to-date. Consequently, more and more qualified specialists appear in these countries – and they are proficient not only in programming languages but English as well. This is why Eastern European developers are offered jobs at such corporations as Google, Apple and Microsoft every now and then.
As for managing working processes, there are no problems with this either. The thing is, the majority of IT companies' owners from Ukraine, Belarus, Poland and Romania are founded by former developers with huge experience working at foreign IT companies. This means that they know how to organize working processes and ensure the maximum productivity of their employees.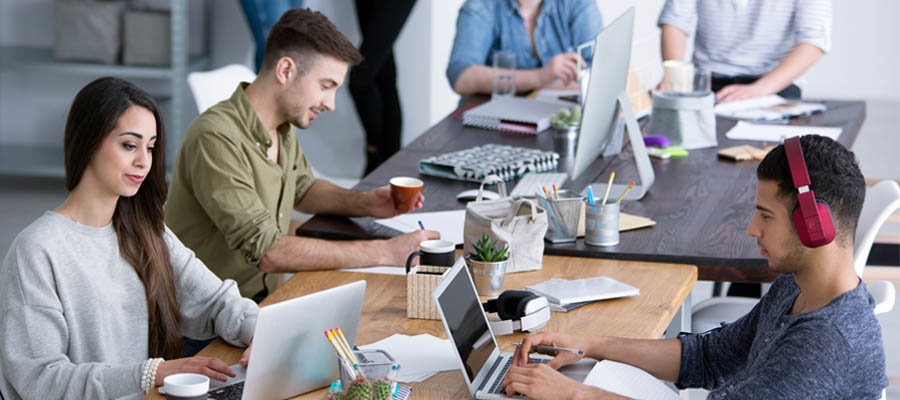 Why More and More Companies Opt for Offshore Development Services
We hope it's become clear from the previous section that offshore product development is not that scary, especially in the case of developers from Ukraine, Belarus, Poland and Romania. Now, to make sure you have a clear understanding of this approach towards development, let's take a look at the list its main advantages that product owners benefit from.
Reduced Development Costs

The most obvious advantage of working with offshore teams is the opportunity to cut the development budget without sacrificing the final product's quality. As we've mentioned above, some Eastern European developers have competencies as great as the US developers.

On the other hand, the standard of living in these countries is far lower than in the US. So, IT companies based there can allow themselves to pay lower hourly rates (usually, they amount to $35-50 per hour) without any risks for the quality of the product. Moreover, you can get a range of free complimentary services (mostly, consulting ones) that companies from other companies usually provide on a paid basis.
Cooperating with Top Specialists

Another popular reason to cooperate with offshore development companies is finding specialists with the top competencies. Unfortunately, it is not an uncommon situation when it is impossible to find an experienced developer within the country due to the slow progress in a particular software development niche.

In turn, cooperating with foreign companies will solve this issue and is likely to provide a bonus in the form of lower hourly rates. If this particular field is not well developed in your country, every developer specializing in it will be a rare treasure asking for a high hourly rate there.
Easy Team Scaling

Frequently, the main driving force for product owners to turn to third-party IT companies is the need to extend the staff in order to increase the company's productivity. Obviously, creating new working places, paying taxes and renting new offices are not that attractive, but there is a way to avoid these costs. Cooperating with a remote development team is the most cost-efficient option in this situation.
No Need for Employee Training

Last but not least, this is not the most obvious benefit for most product owners. With an offshore development team, you don't need to improve the qualification of your developers. Training always requires additional time and financial resources, and this is sometimes not an option because of the cutthroat competition and today's requirements to the terms of launching projects. If you turn to offshore developers, you can start working on a new product without having to reorient your staff from their daily tasks.
How to Find the Perfect Offshore Development Team
We've saved the best for the last. We invite you to take a look at the three key recommendations for making software outsourcing as easy and painless as possible.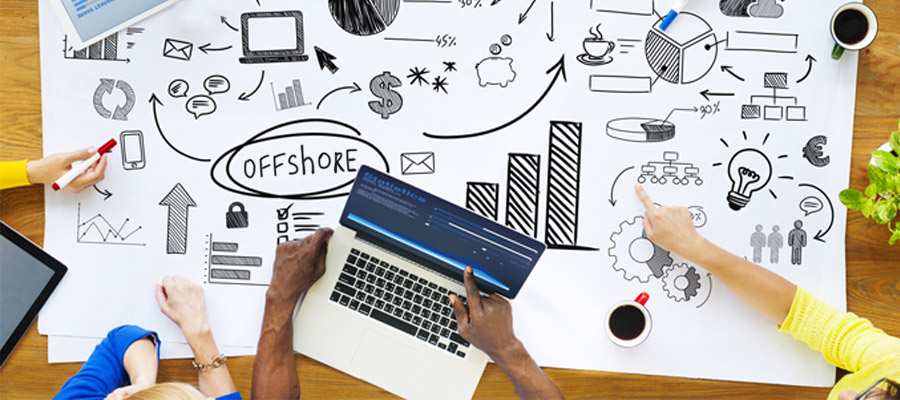 Be Thorough

The first thing you need to do is take a very close look at the projects the chosen development company has worked on. If you can, get in touch with the company's former clients and ask them for an objective review of its employees' results quality. It is not uncommon to see some development agencies add projects they haven't actually worked on to their portfolio (yes, it happens).

If you couldn't talk to the company's former clients yourself, fear not. Today, the Internet is full of independent review websites for development companies and their clients. So, check them out as well.

If it seems to you that you have found the best ever offshore software development company, don't rush into signing the agreement with it right away. At first, make sure that your idea and data will not get stolen by deceitful developers. It is easy to do this – trustworthy companies always sign a non-disclosure agreement (NDA).
Describe the Technology Stack

If you know your way around development technologies and how your product should be developed, ask the company representatives whether its employees can use the technology stack of your choice.

The thing is, some companies that employ developers with a low level of expertise will offer you alternatives. This can sound something like: "Why do you need these technologies? They are expensive and inefficient. We can make everything way easier if we use older technologies." Obviously, not all development companies are driven exclusively by their own interests and try to retain the client in such a way. So, don't rush into making conclusions if you are not tech-savvy enough.
Talk about Your Main Company Policies

It would be a good idea to introduce the offshore software development firm you've chosen to the policies, vision, and goals of your company. This will make setting priorities and clearly understanding how you see your future product a lot easier for the development company representatives.
Summary
Do you have a project idea and you are looking for a team to make it a reality? Reach out to us. Our team uses the best approaches to software development and makes sure that they stay advanced and up-to-date. As a result of our cooperation, you will get a cost-efficient, easily scalable solution that will take the leading spot in the market and beat your competitors.