Introduction
Some business processes are allocated to external service providers due to a wide range of reasons. This process is called outsourcing. Most companies can't handle all the process outside their core competencies internally. As a rule, companies don't want to hire in-house professionals to handle such minor tasks. Then they're looking for a service provider to outsource a job.
When it comes to app development, a vast majority of companies opt for outsourcing instead of putting together an in-house development team. There is a wide range of reasons why it's better to outsource not to mention reduced time and saved money.
Outsource mobile app development services to India or not? This is the question that has myriads of answers. That's why we've decided to write an article considering its major paybacks as well as drawbacks.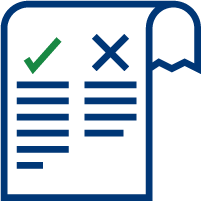 Yay for Outsourcing to India
Outsourcing has a positive impact on business productivity since outsourcing some tasks can help any business save some money and focus on more prior tasks. There are some other benefits why businesses should opt for outsourcing to India:
Low Rates for App Development

One of the primary reasons why businesses outsource app development to offshore countries is low rates. India as one of the most popular outsourcing countries offers the lowest rates for development services.

When compared to the USA, Indian developers can build a mobile app three times cheaper according to the research data provided by Statista. It means that entrepreneurs will have more money to spend on marketing or improvements. But the next question coming is the quality of the app developed in India.

Large Pool of Skill Sets

Though the U.S. is the global center of the IT universe, India becomes the world's fastest-growing market for app development services. In 2017 India exceeded the U.S. in the number of software developers. India is predicted to have 5.2 million software developers in the nearest future according to the latest Global Developers Population and Demographic Study by Evans Data.

Saved Time and Efforts

As a rule, different software projects need different skill sets. Thus the need for app developers varies as the technology changes. So hiring a new team for a particular project would be hilarious since once the project is completed, they won't have anything to do.

While outsourcing to India or any other destination, you'll get a million-to-one chance to get a mobile app and save your time for more important tasks.

Unmatched Development Flexibility

Businesses often provide a vast array of services to their clients. However, carrying out all additional service in-house requires a huge investment of both time and money. Besides, there is also the risks that your business requirements may be changed and the app development project may be scaled up or down.

Such scalability requires huge investments. Thanks to outsourcing to offshore companies, you'll get the ability to adjust the project while developing it. Most Indian app development companies offer a wide range of services including design, Android and iOS app development, Web app development, etc.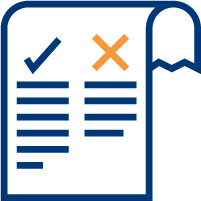 Nay for Outsourcing to India
Though outsourcing to India is becoming popular nowadays, there are some drawbacks that you should know. Still, it's one of the cheapest alternatives to develop a mobile app. Let's find out what things you should watch out for while outsourcing to India.
Indefinite Proof

There is no guarantee that a company will provide post-release support of your project since it may go out of business. Try to collect as many information about your outsourcing company as you can. Look through app development platforms like Clutch or AppFutura.

Cultural Differences

While outsourcing to offshore countries, you may face some cultural differences. When working with Indian developers, there may be language barriers burdening the communication and mutual understanding. Both parties may have different perspectives on how the work should be done or what functions the app should have. Thus, there are high chances to get what you haven't asked for.

Hard to Control

It's hard to track and control the development process when you have around 7,500 miles between the U.S. and India. In order to streamline a development process, you'll need to hire a project manager to control the project. As a result, it increases the costs required to build a mobile app.

Piracy

When outsourcing to India, you should be aware of piracy. Piracy is pretty widespread when it comes to mobile app development. Developers can just copy the code written by other engineers.
Summary
When you weigh all the pros and cons, you can make a well-thought decision. To minimize the risks associated with outsourcing to India, make sure you do the research well. Looking for an offshore outsourcing partner is especially challenging when you can't visit their office or talk face-to-face.
Before you opt for outsourcing consider the goals and objectives of your software development project. In case, you have no idea of what app your business needs, contact us and we'll help find out how to boost up your business with a custom app.