Introduction
Myriads of people have ideas for mobile apps. But only a few know what to do next. Building a mobile app for the first time, you have many questions – How will people know about it? Is it worthwhile?Start right here.Our guide will walk you through everything you need to bring your app idea to life. It's not a challengea anymore to make a great app idea – a real product.
Step #1. Generate as Many Ideas as You Can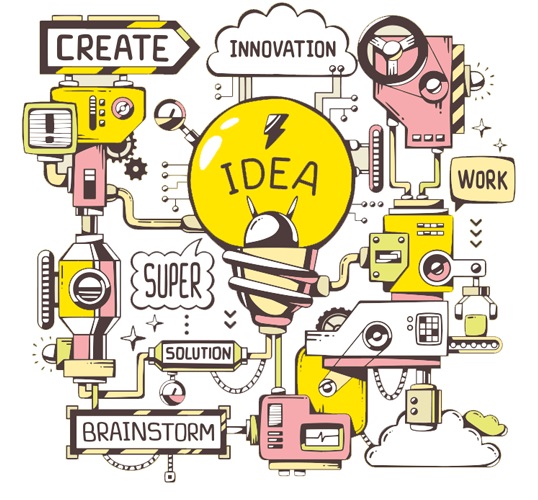 The more ideas you have, the more chances you get. Don't limit yourself to a single app idea – more ideas increase your chances to build a successful business. You never know which app will bring revenue and which won't break even.
The first results become visible within 4-6 months after the launch. If nothing happens, shift to another app idea and start developing it.
Get inspired by apps success stories. It doesn't matter if there are similar apps. Your app should just do more than any others on the market. The same happened to Prisma in 2016.
Though there are dozens of photo editing apps, Prisma cracked the market. It transforms images into works of art on the spot with the help of the unique mix of neural networks and artificial intelligence. Never stop generating new ideas, you never know which one will hit the mark!
Look, we have made up a list of useful resources for startup ideas:
Step #2. Make A Sketch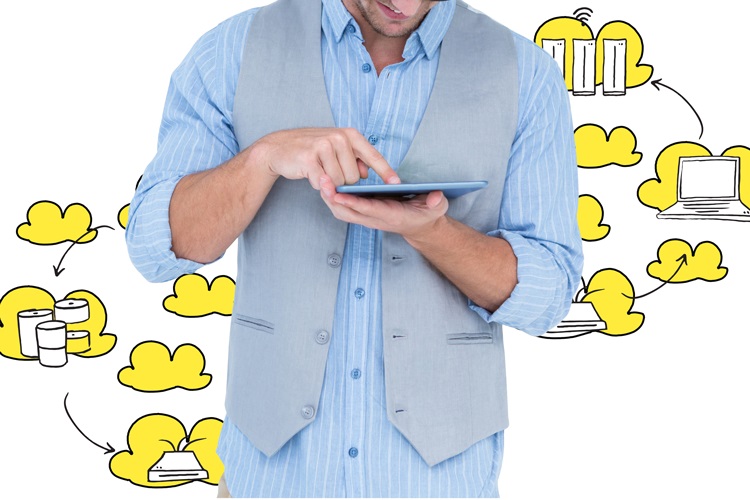 Use pens and paper, like in medieval times, to make a sketch of what your app will look like. You can use an iOS sketch or Android sketch to download grid sketch paper. It's an important step to turn your worded app idea into a visual representation of your thoughts. Keeping track of ideas may be difficult, try out making notes with EverNoteor Google Keep. These apps keep all notes in one place.
A sketch can help define your idea and explain the mobile app idea clearly.Give answers to basic questions – What your app does, for whom and why average users should use it (point out your app benefits).
Visual communication takes place through pictures, graphs and charts, as well as through signs, signals and symbols. It may be used either independently or as an adjunct to the other methods.It's high time to speak to someone who has experience in building apps or at least knows how the process goes. You need to define how complicated or easy your app is to build. If it needs a complex application architecture or 3D features, it may cost you a pretty penny.
If you're building an app for the first time, try to make it as simple as anything. And you're on your path, go on.
Step #3. Conduct Market Research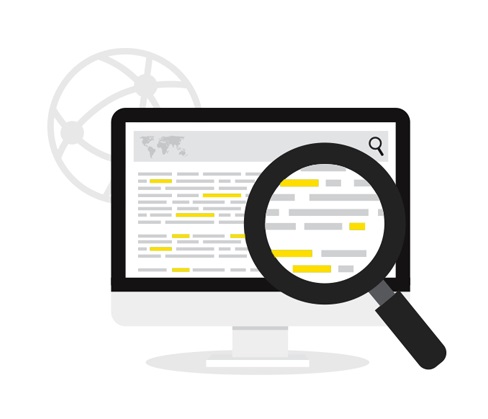 Never move further without carrying out detailed market research. Before developing an app, check if it meets basic customer needs i.e. come to know the current market situation well enough. Working with a marketing company may cost you a fortune and take a lot of time.
There is a lot of research that you can do on your own without breaking the bank. Note, the absence of market research equals to the fail of your product. It's similar to doing your home assignment. You can get along without your home assignment, but with your homework done, you still get more confidence.Research is a crucial step before hiring app developers. While running it, you'll analyze two types of data – primary and secondary. Primary dataPrimary data is the information coming from the source – customer feedback. You can gather the primary information using public polls and social media or trust the hands of experts and hire a company that will compile the information via focus groups, surveys, etc.
Don't forget to read the competitors' reviews and you'll find out what people like about the app and what features and functions they miss.
Secondary dataSecondary data is everything connected with statistics and reports from all governmental agencies, chambers of commerce, and trade associations. Secondary research, as a rule, doesn't require a lot of money. Even with a tight budget, you can visit libraries and surf the Internet for any statistic data.
Here are some useful online tools to ease the process of market research:
The market analysis will give you comprehensive insights into major technology trends and app popularity. The reports will come useful while defining top priorities and making a roadmap.
Step #4. Compile A Product Roadmap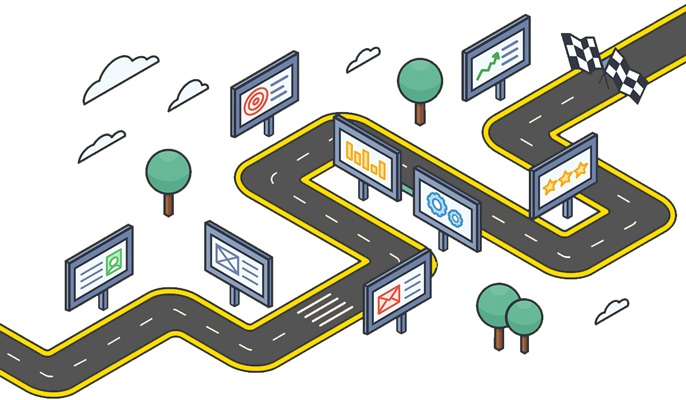 A roadmapA roadmap (a business plan) comes useful when you're considering what features and functions your future app should possess. It's quite difficult to lay out what features to add and when to do this. A proper roadmap can make all things as clear as a bell.A roadmap is designated for planning the future in the long run. The software is changing at a blistering pace and to foresee what curve is coming next is a challenge. Nowadays you have no limits for creating an app. You can create even an app that will remind you to feed a cat or play with a dog.
Define your target audience and go on to sales and marketing. Go back to your sketch and consider how you will make money with your app. Are you going to change the initial idea or continue developing it? What is your target audience – teens, adults, gamers, parents or travelers? Defining the audience will narrow up your roadmap.
We've picked up a couple of services for you:
Step #5. Think Over Design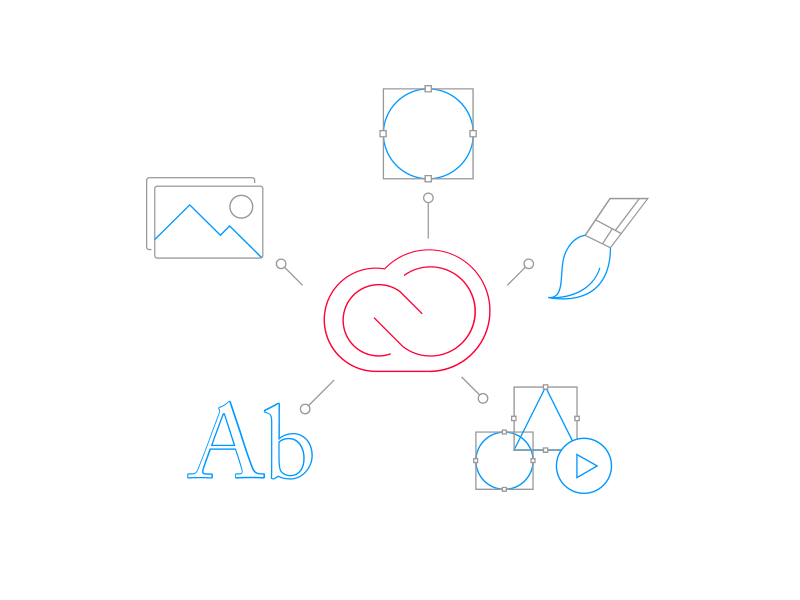 Surf the Internet for some great and trendy app design ideas. While browsing design ideas, mind your target audience – it's your key element to consider. Use wireframes to give your idea more functionality and clarity. It's a crucial step to your final product. The wireframe will develop into a foundation for the upcoming app development.
There are plenty of online tools and services to develop a mockup of the application for free. Using such services, you can visualize your app, choose an icon and font i.e. convert your worded app idea into a digital representation.
Try Balsamiq Mockups or Adobe InDesign for wireframing your app on the go. The software has significantly eased the process of creating layouts. The main trick is to find one that you like.
Check out online tools for app design:
Step #6. Build Your App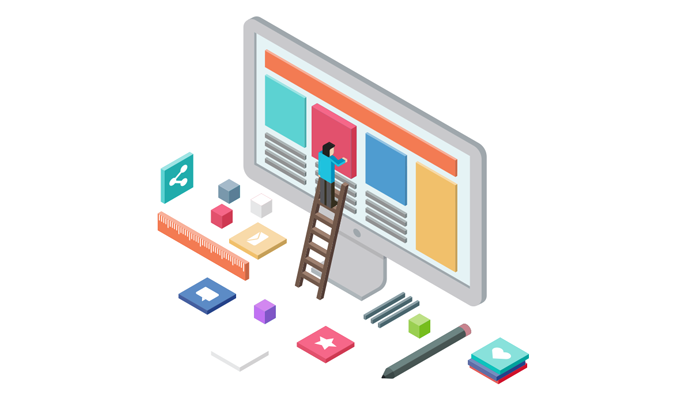 You've got the main app components – your app idea, its features, name, and design. So it's time to move forward and start building your app. The wireframe is a so-called storyboard of how your app will function. And unless you're a computer genius, consider hiring app developers.
Don't know how to find an app developer, read our how-to coverage. Don't forget about user interface and UI. Remember, the design and the navigation should reflect your app wireframe.
As soon as your demo or MVP (Minimum Viable Product) is ready, show it to your friends, friends and anyone else who can give you constructive criticism. And once the server, databases, and APIs are completed, sign up for stores.
You need to create an account with Apple and Google Play to enter the market. It may take a couple of days to get through the registration process.

Step #7. Test Your App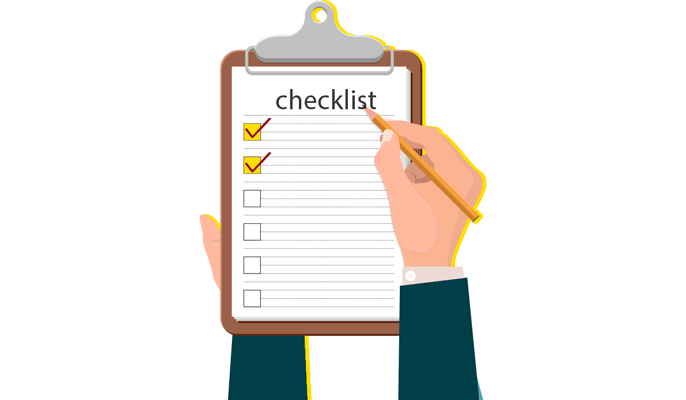 You should check if your app runs flawlessly. You should run a set of tests on the app to make sure everything is correct and meet your requirements. Test both a functioning app and user interface, everything should work properly, and your app should be visually appealing. Carry out QA of your app to check up on the bugs.
To test an app, you can use one of many online platforms to test the app. The platforms allow you add links to navigate the app. While running a test, pay particular attention to the final layers, design, and interactions. Fix the bugs and then go on for beta testing.
There are some online platforms where you can test your app:
Beta testing allows seeing how an app works in a live environment. Each OS has its requirements for testing. For example, Android greatly simplifies the process while Apple wants to hold the keys and run beta testing in a controlled environment. To test an Android app, you need only to upload a file with your Android device and check it. For beta testing of an iOS app, you should use TestFlight, a specific platform for testing iOS software. You can invite testers to review your iOS app. Beta testing is your last loop before launching the app.
Step #8. Release Your App
Congrats, you've made it. The last step is to share your app with the world. You've done a great job and solved plenty of problems. And now it's time to distribute the app.
Again, Android and iOS have very different marketing policies. iOS has a more thorough procedure in comparison with Android. Apple reviews newly submitted apps before it goes to the market and it may take around a week to see the app on the AppStore shelves. And Android adds apps directly to the Google Store without reviewing. Learn the rules for both stores before launching your app.
Summary
Developing an app begins with an idea and requires a lot of efforts. The process consists of approximately eight stages, and we highly recommend not to skip the steps. So now you know how to develop an app. And it's high time to think over monetization and research app marketing strategies to make your app visible to the users.