Intro
It's amazing how the appearance of the smartphone has changed the way people run and interact with businesses. Which is why running a business in 2018 without a mobile app is as impossible as running it without a proper management software.
Especially in case of a hospitality business, which depends on whether they managed to provide the travelers with a great staying experience.
So how do hotels increase customer satisfaction? The answer is simple: with a hotel mobile app.
Smartphone – the most common traveling companion
A modern traveler relies on their smartphone to do everything from buying a flight ticket to catching a cab to an airport and going through the online registration on their way. As they arrive at the hotel, they expect this chain of events to continue in a similar fashion.
Guests hope to check-in through their smartphone to avoid waiting in line to the front desk, then look through the list of possible activities as they laze around after shower or skim the room service menu.
However, what they get is a disappointing lack of digital options to provide such an experience. In fact, travelers find the hospitality industry lagging behind when it comes to utilizing smartphone capabilities to enhance their visit.
Now, why do you need a mobile application and how it is going to help you?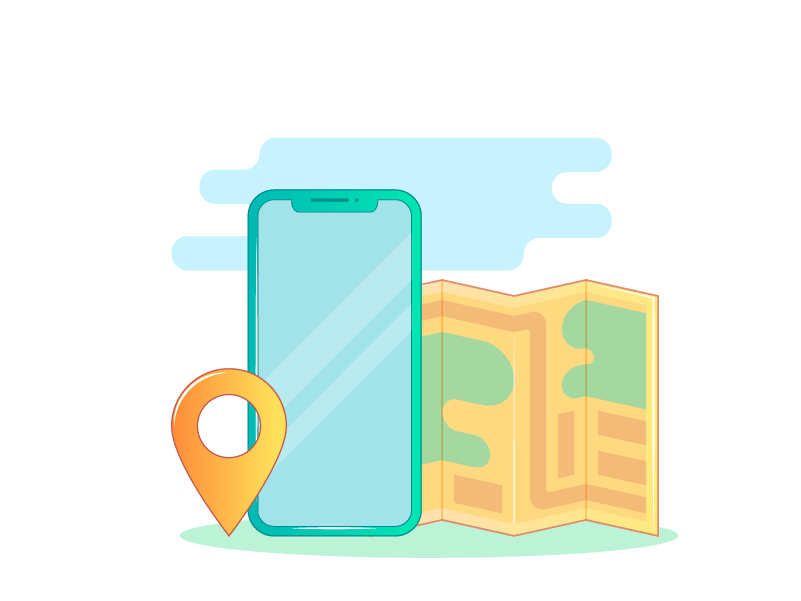 Reason #1 — Make a Good First Impression
Today your hotel's lobby and concierge are not what travelers notice at first, it is your online presence: the website and the mobile application. Their quality, design, and overall user experience are going to impact whether you're going to get a booking or not.
In fact, according to the MDC Partners, over 70% of surveyed travelers care about the hotel's website and app. They feel these digital offerings strongly reflect what they are going to get at this hotel.
By getting yourself a well-designed mobile app, you will show that you care about the traveler's digital comfort as much as the one in real life.

Reason #2 — Get to Know Your Guest
Apps are a great source of information. And what can be better for improving your customer service than knowing what they actually want?
Developing a hotel mobile application with a Personal Profile feature can help you get to know anything you want about your future guest and tailor down the service to match their expectations.
Moreover, unlike the case with social media apps, travelers actually would like to share their personal information with hotels (such as the type of bed or pillow the prefer, dietary needs, allergies, etc.) to receive the personalized approach to their stay.
They say that repeat business is earned through great experiences. So do exactly as it says – offer your guests that exceptional experience they crave.

Reason #3 — Optimize Your Business Processes

The one thing businesses like as much as repeat clients is increasing their efficiency. That's what an app helps with the best. Check-ins and outs, billing, room service, information and traveling guides can get better simply by making it digital.
This way your future guest won't have to call the concierge and for placing their request, waiting for them to pass it on to kitchen or maids, and them to deal with it. This thing will get dealt with in the system and quickly pass the task to the ones responsible for it.
Give your guests a direct channel of communication without any transmission mediums on the way. This way, aside from reducing the time spent on unnecessary meddling, you will lower the waiting time and improve customer satisfaction. No one likes waiting. With the emergence of messengers, no one likes calling either.
Reason #4 – Promote Other Services Your Hotel Offers

The mobile app is a great tool to upsell other services your hotel offers such as a great day at your spa, tours around the city, dinner reservation, gym, or even getting access to hotel's wifi.
We know hotels like to monetize their additional amenities. And did you know that according to a recent study, over 79% of smartphone owners are actually smartphone shoppers, who address every product issue with their phone to learn more about the product or to actually buy it.
Can you think of a better marketing investment than a mobile application that can advertise your hotel for free? (Protip: You can't)
Summary
Travelers like convenience and swiftness of mobile apps and how their suit in their hectic lifestyle. Getting a user-friendly mobile app with all your services on it is going to help you attract a modern tech-savvy audience to stay at your hotel. 
If you liked our article and would like to know more the hotel mobile app development, please contact us.