Introduction
Contemporary IT companies employ outsourcing as an optimal way to solve various business tasks and patch up project holes with some help from outside, without going all into recruiting and in-house hiring. The tendency has become worldwide during the last 10-15 years. Countries of the Baltics (such as Estonia, Latvia, and Lithuania) had entered the arena quite early on (as compared to other major countries of the world) and have since managed to achieve impressive results in relatively short terms.
Particularities of the Baltic IT Outsourcing Market on the European & Global Arena
The Eastern European (Baltic) region became quite interesting back in its time to many European and American companies for economic reasons. The interest appeared in the late 2000s – when the region achieved a much desired economic stability, which provoked the subsequent rise in demand for online sales and software development outsourcing.

The three countries successfully overcame their financial struggles caused by the cruel USSR reforms while the geographic location and predisposition to global languages pushed the rise of IT industry in the area further. Located amongst Western and Eastern Europe as well as being close in reach to Scandinavian territories, Baltics are optimal for many developed countries to work with from the technical perspective as well (clear communication, availability of servers and phone communication centers, etc.).

As for languages, in Estonia, Latvia, and Lithuania, Russian and prominent European tongues are taught since the pre-school (there are no issues with English speaking experts). This linguistical predisposition allowed outsourcing call centers to start operating in the Baltic area.

In 2008, Datamonitor published the statistics, according to which, approximately 14,000 outsourcing call centers for remote sales based in Western European countries relocated to their Eastern neighbors (prevalently to the Baltic countries) and successfully integrated with the local market. At that period, the most commercially viable niches were TV catalogs and such, launched by various digital commerce companies, as well as server and telecommunication companies.

A bit later, programming and web engineering started developing: Baltic experts started massively developing software, games, mobile applications, and other solutions, as well as websites and various online services. The software outsourcing market of the region, eventually, attracted the attention of client brands from Western Europe and the USA, where similar services were more developed, yet much more expensive.

The Baltics also became a fruitful destination for IT experts from Ukraine, Belarus, Poland, and other Eastern European countries where the compensation level remained low and indecent. The local labor market, thus, managed to provide prominent IT specialists with job opportunities and profitable working conditions.
IT Outsourcing of Lithuania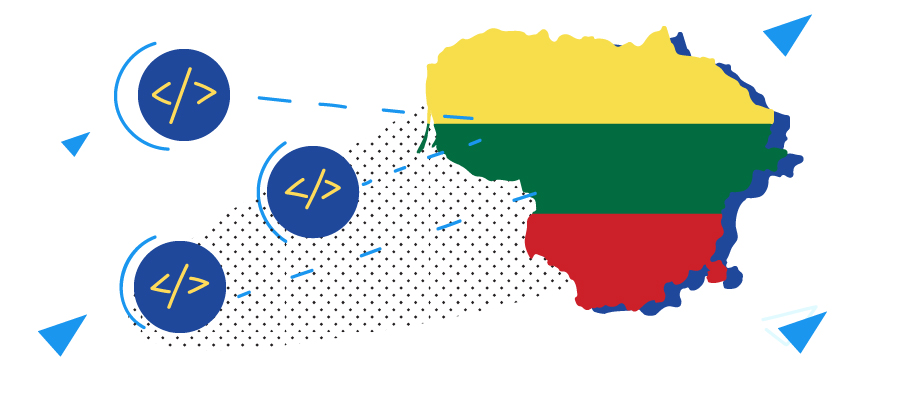 From among the three major countries of the Baltics, Lithuania has become a leader in the IT outsourcing sector. It houses the most number of large outsourcing centers, which is explained by the comfortable geolocation, easily-reachable from practically anywhere in Europe. Apart from that, Lithuania has much lower common IT expert rates (as compared to the Western European countries and USA); outsourcing became a major industry hit here in big part due to economic profitability.
All in all, the Lithuanian IT sector has achieved a pretty high demand due to the following benefits:
Reasonable office rental prices in, pretty much, all the cities and towns, including the capital. Many Western European companies will find it much cheaper to rent an office in Lithuania and hire local experts to work on the project remotely, rather than opening whole centers and branches in foreign locations.
High availability of good experts in various niches of IT. Local government provides good, all-around education, spawning millions of high-class experts to work in companies both inside and outside the country.
The recent years' tendency is the creation and development of service centers for third parties (call centers) as well as of Shared Services and outsourcing groups that take up the software and web development.
Joint outsourcing centers focus on providing the most various solutions demanded in different niches of IT, such as:
Products for highly-efficient user interaction and communication (CRM development and support) – a trendy type of products that fits various types of commerce and manufacture;
Solutions for the organization of business online, including global certificated opportunities for client companies from all around the world.
During the last few years, Lithuania has seen the headquarters of the hugest international brands established on its territory – Barclays Bank from Britain, Western Union and Computer Sciences Corporation from the US, and Mirror Accounting from Norway, etc.). Some leading companies targeting, primarily, the English speaking part of IT take heed of this location. And that is in big part due to convenient outsourcing opportunities.
Banking industry bit off its piece of the Lithuanian outsourcing cake by opening centers of some leading European banks, most of which support online payment processing for remote payments, IT business-related financial operations, etc. Thus, such Scandinavian banks, as SEB, Danske Bank, and Swedbank have been operating in the country for almost 20 years now, along with the international Barclays Bank and Western Union corporation.
Government support for IT in Lithuania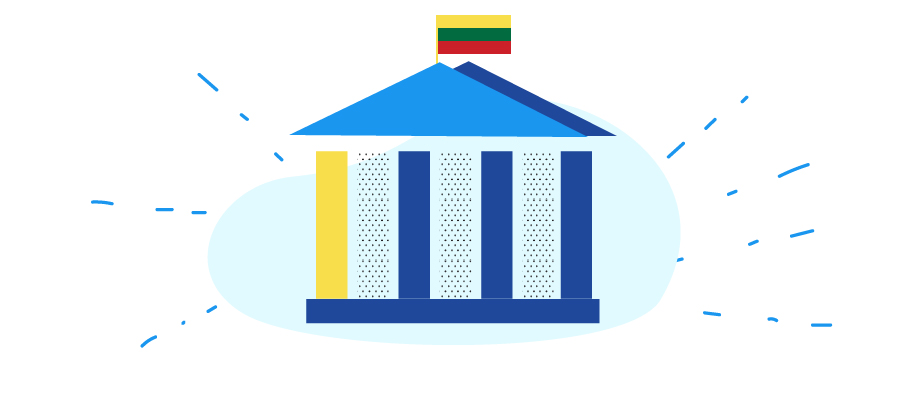 Proper support from the government made a reasonable impact on the overall development of IT outsourcing in the country. Thus, the official strategic task was proposed back in 2015 – to make the country a leading player in the North European region due to the establishment of a convenient service hub.

IT companies in Lithuania are pushed 'out there' as intensely as possible – it is more profitable for experts to work legally while client companies can confidently work with lawful outsourcers. There is a number of policies included in the Lithuanian labor jurisdiction that regulate professional relationships between outsourcers and investors that hire local and foreign specialists to work on certain projects under limited terms of employment.

The law is utterly loyal specialists (for instance, they are able to revoke contracts in one's sole discretion, without having to explain the reason to the employer) – and this stimulates experts looking for projects that would let them go beyond the cold, termless employment. Outsourcers, in turn, fall under a raw of requirements that exclude, among other things, an unmotivated firing. The exceedence of allowed working time is also regulated – increased payments are required in case of overtimes.

Such a position of the law allows to solve issues outsourcers have to face in many other locations, where IT experts can turn out to be 'grey' freelancers, avoiding all the deal-making routine.
IT Outsourcing in Latvia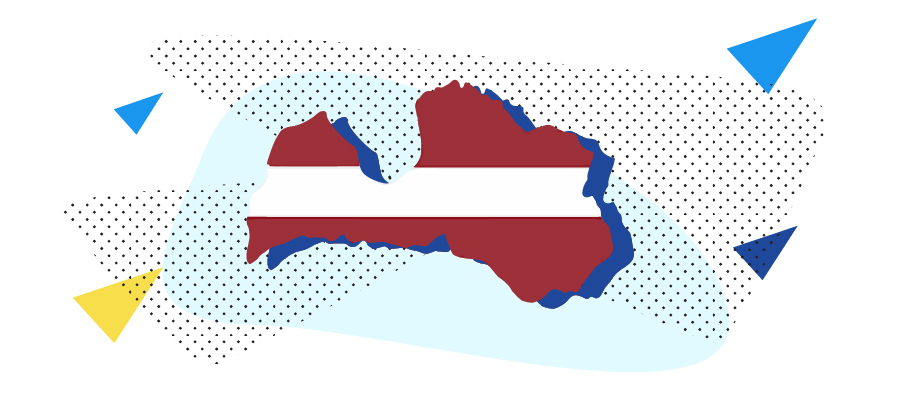 Geographically located between Lithuania and Estonia, Latvia interesting to outsourcers in that it is the country where experts from Europe and non-European Slavic locations consolidate. This provides many great opportunities for multilanguage client service. Many companies use the country as a convenient hub to cover all the Baltics in their outsourcing efforts.
Successful outsourcing companies in Latvia
To target centralization in the efficient for global players manner, the biggest in the Baltics data center Riga was created by DEAC. Its range of IT services includes the support of server performance, saving and transferring of large data volumes, etc.

There are also such prominent service providers as SLC-Europe-Group based in Latvia that offer a wide complex of consulting opportunities. They also work with more in-demand niches covering outsourcing. For foreign clients, they develop custom web assets for contact centers and provide other outsourced capabilities.

Some other examples of IT companies in Latvia that work with outsourcing are Baltic TrigaM Services, The Data Factories SIA, and Lattelecom BPO.
IT Outsourcing in Estonia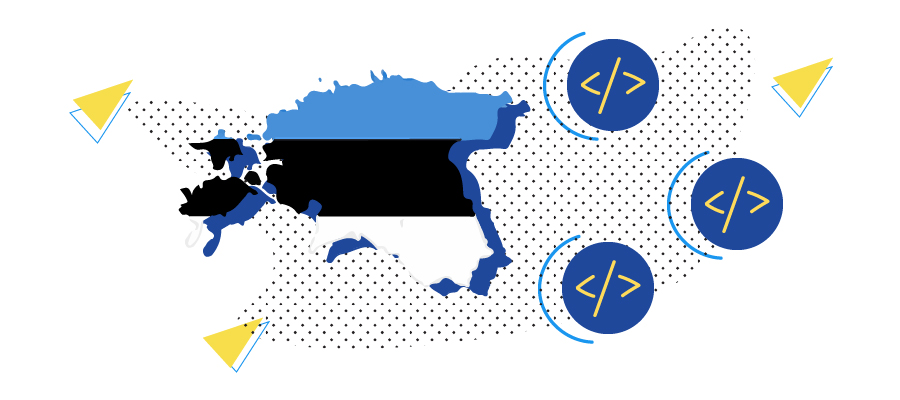 Up to date, Estonia has had its time to become a leading logistics center in all Northern Europe with quite a developed, diverse business service sector. In the IT development aspect, the country may as well compete for world leadership! IT technologies gave a significant push to the growth of Estonian economics and manufacture, spawning unique local conditions for developers and outsourcing business owners.

To get a bit better grasp of the IT sector's significance for the country's economy, ponder this – 20 thousand qualified experts working there comprise 9,3% of the whole adult, working population (and this number doesn't cover foreigners coming to work termlessly as well as separate projects). IT's input in the country's GDP comprises 6,8%, while IT products make 14,2% of all Estonian export.

Estonian outsourcing companies get professional requests from clients based in 120 countries of the world. Over 3,700 companies are IT companies based in Estonia at that. The smallest of the three major Baltic areas, Estonia, nevertheless, houses the most outsourcing call centers targeting foreign cooperation.
What helped develop IT in Estonia
Once again, we have to take into account the long-term, systematic support government grants to IT startups. With the not-so-numerous population, Estonia must be able to create attractive conditions both for investors and foreign experts ready to come and work in local IT. And instead of going the easy way – start to massively employ the cheapest labor offer from post-Soviet territories – Estonia went down the harder route, enhancing available offers for high-qualification specialists ready to work for competitive on the European scale compensation and in decent working conditions. I.e., they lead the brainpower over the simple manpower to their industry.

Top-notch, technically experienced experts available and demanded by foreign outsourcing clients right now work on software programming, creation and management of databases, data analytics, cybersecurity, web design, and other niches of IT that cover scientific-research branches.

They even have an official, dedicated X-Road database that helps government establishments and institutions provide digital services for private companies (including outsourcing organizations).
Summary
The outsourcing market in Baltic countries stands out with the powerful, filled-up to the brim resource of a qualified workforce. It seems like all the best conditions for an IT professional's work and remote client servicing merged here: even the government supports the streamlined development of informative websites, call centers with multilingual operators, and outsourcing startups. As a region housing an adult, advanced version IT outsourcing, Baltic poses a bunch of profitable opportunities for players from Eastern and Western European companies ready to go for outsourcing.