Introduction
Running a busy restaurant presents many challenges not only in servicing but also in satisfying and retaining starving customers that come in. Especially, when your business suffers due to constant shortcomings like personnel call-outs, messed up orders, allergies or food preferences missed out during short phone calls to confirm orders, delivery problems… this list can go on forever.
However, all of the above seems pretty solvable when mobile solutions take the stage. As of the day, over 77% of American citizens own a smartphone, and among the age of 18-29, this number goes up to 100%. Mobile traffic has finally outrun the desktop one, with nearly 3 hours spent in mobile apps alone. So what stops your restaurant from being one of them?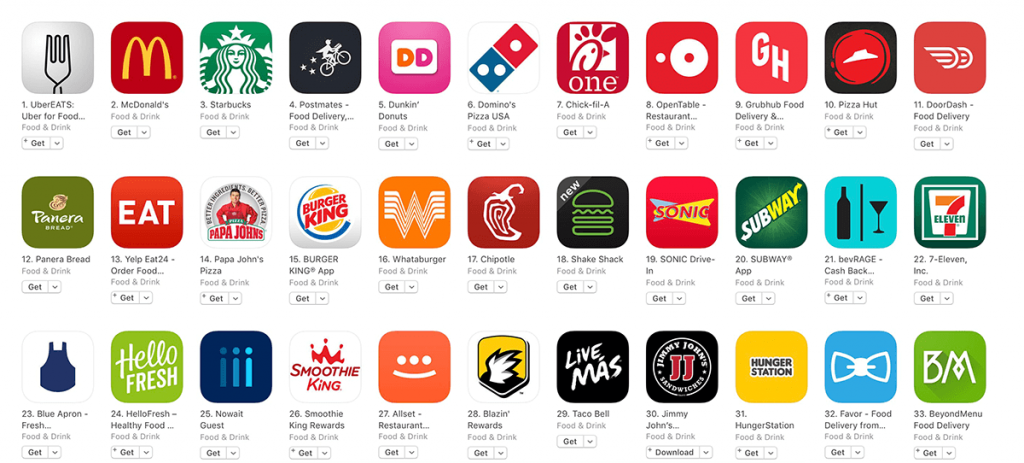 In business schools, we are told to "know one's customer and their desires", aren't the desire for tasty food the way we want and fast one of the every human priority? Maybe of you still cannot form an opinion between getting your app, or acquiring a partnership with services like Seamless, GrubHub or OpenTable? If you are in doubt or need reasoning to make the final decision – read on!
In this article, we are going to examine the main reasons why a mobile presence is a must for a restaurant business of any size, and give an outlook on how to build a restaurant mobile app and what features it should have.
What business problems do a mobile app solve for restaurants?
The lives of today's tech-savvy generation have a super high career-driven pace. For them, time is more valuable than money, and the quality of service tells more about a place than the food they offer.
By knowing that, customer-centric restaurant owners have to adapt their business models to suit the needs of the contemporary customer and utilize mobile applications to their benefit.

How do mobile apps help restaurant businesses?
1. Reach customers wherever they are

For years splendid chefs and restaurant owners have been taught that superb service, delicious food and stunning interior are enough to get famous and get a handful of loyal customers. However, the harsh reality shows us that it is hardly possible to stay afloat without promotion. Otherwise, you risk joining the ranks of nameless restaurants recommended by friends of friends on Facebook.
Of course, having a website, a social media page or receiving cooperating with paid marketing help, but to be remembered a brand has to be exposed to customer at least 10 times to be automatically recalled and recognized.
Having a mobile app allows exposing the customer to your brand at least once per day. Even if they do not use the app itself, as long as they have the app installed and see your icon every time they use phone you will receive the desired result.
2. Provide comfortable and convenient user experience
What do diners what from a restaurant application? That's right, the quick way to browse through the menu, quickly order delivery, check working hours or make a reservation without meaningless phone calls.
For example, while placing an order customer can add a comment giving a list of ingredients he is allergic to or asking for small amendments in a dish. Attention to details and personal preferences of the customer are one of the key points that make them come back again and again. However, these small things can be left unnoticeable during a telephone conversation and leave the customer dissatisfied with food and restaurant in general.
3. Introduce another sales channel
Many visitors never step a foot into a restaurant they want to try out. Instead, they order a delivery online. Online ordering system opens up a whole new sales channel for your business. As nearly 62% of diners prefer to go with mobile ordering on the daily or weekly basis when it is available.
More and more customers want to order on mobile devices exclusively because it is convenient and shortens the time of receiving their order. This way of ordering is in high demand for places of that have regular or even daily guests because they want it the way they like and fast.
4. Raise workforce efficiency
Having a mobile app also simplifies the life for your employees. There is no need to have someone on the phone writing down orders and rely on their hearing, comprehensive handwriting, and general communication abilities. Just imagine that making an order turn into a longish process of talking, writing down the order and individual requirements of the customer, double checking whether everything is written down correctly, and conveying the message to the team.
Instead, by introducing online ordering, you actually lower the possibility of delivering a messed up order and increase employee efficiency since no one needs to answer the phone or waste time for discussing order details.
5. Better the ROI on specials you offer
Daily discounts and special offers can boost your revenue during the usual slow weekdays. Use an app to notify your customers about upcoming discounts and deals on yummy cocktails or food. Later, when customers are deciding on where to go out, your offer is going to be on the back of their mind. Moreover, about half of your visitors will download the app solely because of the deals and specials.
6. Control over the working process
While there are services (Grubhub, Seamless, OpenTable) that can ease the marking hassle and promote your restaurant together with getting clients, there is always a downside.
You will have to share a significant amount of revenue with a third-party, that can go up as much as 18-20%.
Also, while it offers diners to order a dish online or book a table – these services rely on technologies and databases. Therefore, with so many orders being processed at the same time, something can go wrong. You can get overbooked or receive more requests than your team can handle, particularly at the busy time.
All-in-all, it better to control your restaurant's workflow and information without involving outside services.
7. Data-data-data, and more data
Having a custom application allows not only simplify the life for the user but also to improve your customer service. Your app will collect and provide a lot of user data to analyze and proceed. Starting with the most popular time and day for ordering, most liked dishes, feedback on service and food quality, which is everything and even more of what you need to keep growing and perfecting your business.
So far we have figured why it's so cool to have a custom restaurant app developed for you. But what do customers expect from it and what essential features should there be? And how do you start the process whatsoever?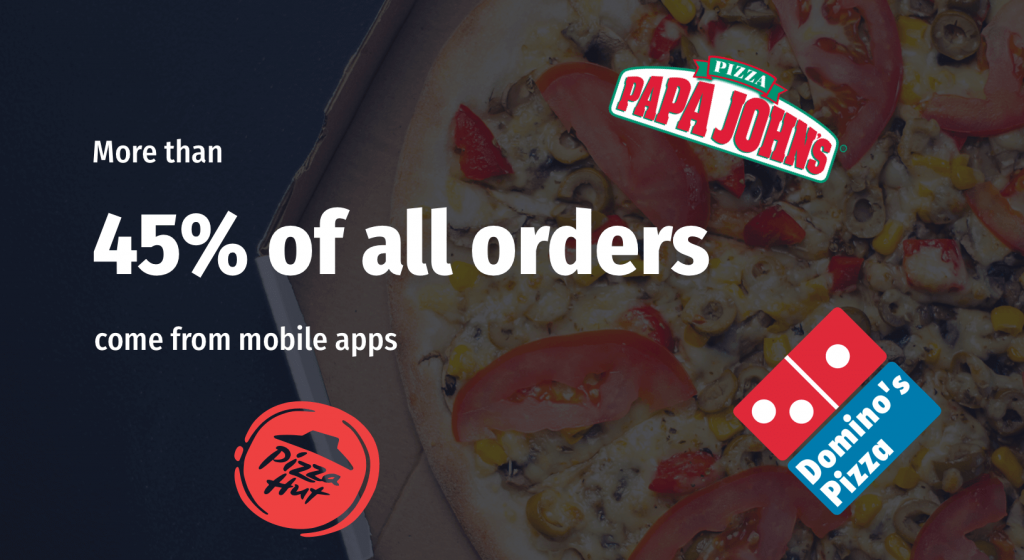 How to build a restaurant mobile application?
Provided that you already have an idea for an app and know what primary features it should have, then the next step would be looking for a team of experienced developers that will be able to implement it. In order to get a better idea of where and how to start working with a tech crew – read more about it here: How to find and hire an app development company.

In case, your vision of the future app is vague, let us give you a brief image of what your app should offer to customers for a seamless "wine and dine" experience.
Information about the luncheonette: working hours, menu, special offers;
In-app online ordering and payment, with a "no-call-back" feature;
Booking a table with a proper virtual map of the place. That way clients will be able to choose table they are comfortable with;
Ability to leave feedback, comment a dish or a crew member;
Share the place and recommendations with friends on social media;
Offer loyalty and referral programs.
REMEMBER: It is important to give users ability to leave comments and allow choosing not to receive any managers from the manager. Otherwise, if you call back and forth, the point of online ordering would be lost.
Top 4 features to integrate in a restaurant app
To provide value with the application to your customers, it is necessary to implement the following features:
1. Menu viewing and ordering feature
This will be the nucleus of your app: a list of offered dishes with tasty-looking pictures, descriptions with ingredients, prices and final output with an "add to basket" button.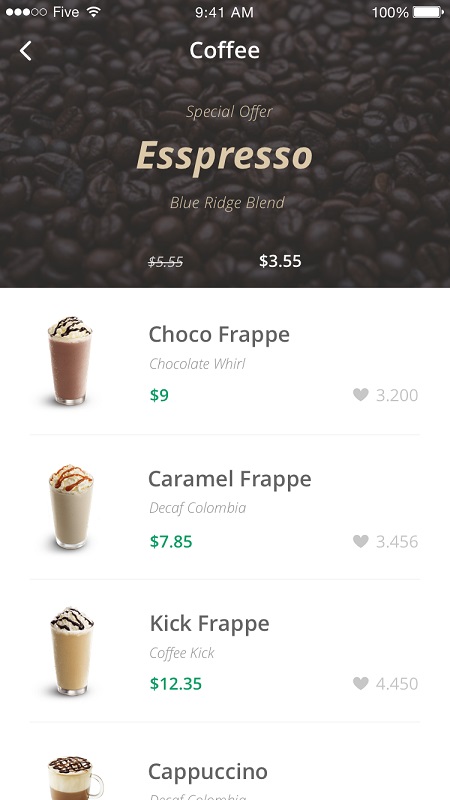 2. In-app purchases

Users like to do everything in one place. It is important to think of a way to add an online banking tool into the application, so they would be able to make an order and pay for it straight away.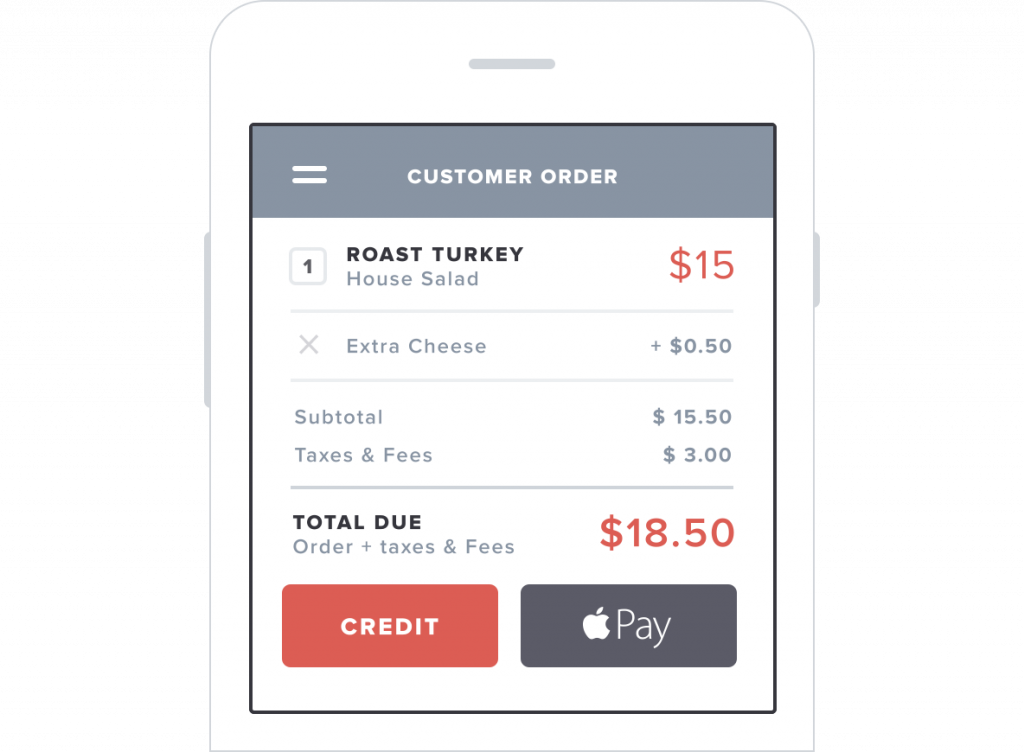 3. Loyalty programs

Add a scannable QR to track user's visits, give them an ability to earn reward points for their orders or discount for referring the application to a friend.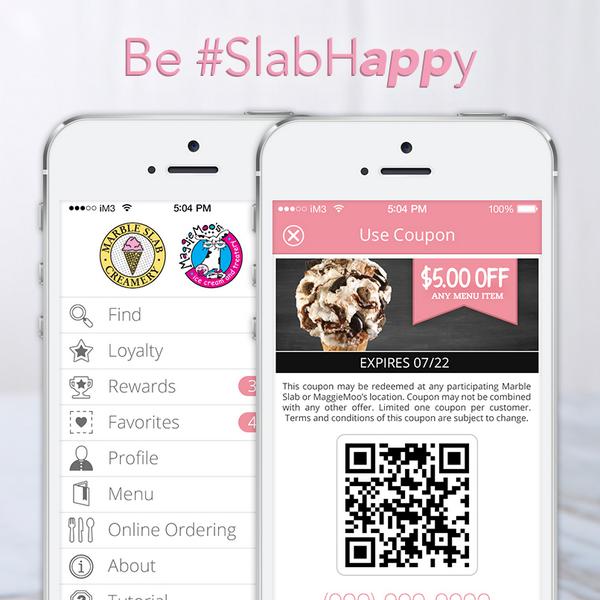 4. Social media integration

It'd be great to provide the super simple ordering scheme with an option to sign in through a social media account to make orders, leave reviews and share the favorite dishes with friends.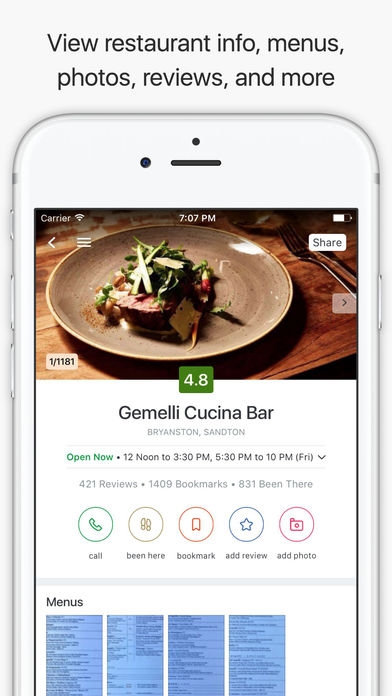 Summary
Think about your audience, their tastes, and demands to give them exactly what they need. Tasty food with minimum efforts in pleasurable surroundings. 
There are more to restaurant application development that we can describe in one article. Every place and business are unique, therefore, the building process will be tackled down to match the needs of a particular establishment and its owners.
IDAP team is here to assist and guide you on the way to a restaurant application that is going to represent what your business is and provide the friendly user experience.