Introduction
The hallmark of any startup owner is the ability to do everything on his or her own. Any entrepreneur wants to become Jack of all trades, wear dozens of multiple hats at once, and multitask the way from a startup to an enterprise. Ironically, such multitasking can actually burden the work as well as decrease productivity.
Some recent studies reveal that multitasking can damage not only the productivity but also the brain. So is multitasking worth trying? So what's the solution?
Actually, there are two ways. Tactic One is to grow your business gradually and give yourself more time to manage single tasks. However, if you want to scale up your business but don't want to wait too long, choose tactic two.
Tactic Two is another solution to manage multiple tasks at once. So tactic two is to outsource narrow-specialized and tedious tasks to free up more time as well as financial resources.
There are lots of things you can outsource. And software development is one of the most popular outsourcing services. So today we're going to discuss how software development outsourcing can help level up business.

Basics of Software Development Outsourcing
Outsourcing is a practical way to get a fully functioning app solving your business pains. It works with any business regardless of its size and sphere. You can outsource software development to build an app for your restaurant or hospital or to automate any business process.
Read Also:IT Software Outsourcing Company in Eastern Europe
Hiring in-house app developers is a costly and challenging task including recruitment, onboarding, equipment, tools, etc. Moreover, newcomers need more time to get along with team members, etc. And while outsourcing you don't need to recruit and manage in-house developers. But it isn't the only advantage of outsourcing.
Want to find out all pros and cons of outsourcing? Check out our previous article.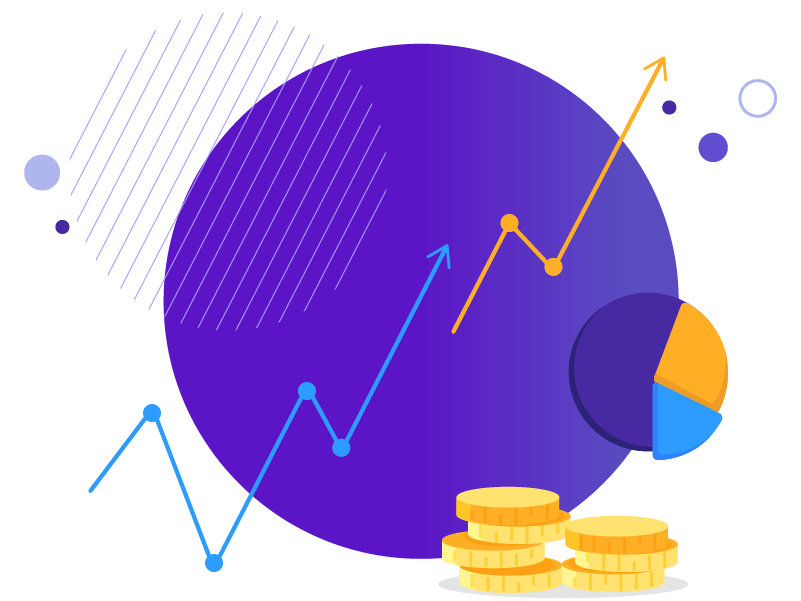 How Can Outsourcing Help You Scale Up Business?
Let you focus on a key area of your business

If your company does not operate in the development services market, building an IT department from scratch can burden or even delay the development of your software product. We're not talking about just financial resources – these can always be used in a better or worse way, but about your work and time. 

The necessity of parallel development of several aspects of the operations rarely works in favor of any of them. Outsourcing software development will allow you to maintain greater control over the key area of your business and better manage the strategic aspects of your business development instead of trying to kill two birds with one stone. 

Facilitate management

By dividing the time between the key area of your business and building a new department from square one, you will risk a situation in which neither part of your business will be managed correctly. Recruiting and then organizing the work of a team made up of a few people is associated with considerable effort on the management's part. However, employing additional HR managers is a long-term recruitment process requiring some investments as well. 

Outsourcing to an external company is simpler in terms of management because the entire project implementation process is the responsibility of the contractor, and on the client's side the project is coordinated by one (or several) specially designated person. 

What's more, such companies, operating in a highly competitive market, strive to maximize the project implementation process. Their employees have great skills and experience in the implementation of such tasks. This allows them to solve current problems and anticipate future ones, which affects not only the duration of the project but also its quality. 

You may also be interested in Why Does the UK Partner with Ukrainian IT Outsourcing Companies?

Greater flexibility than in-house development

Employing contractors and outsourcing to external companies increases the flexibility of your business. For example, you can take advantage of seasonal outsourcing, i.e. employ external companies and subcontractors only when you really need them – to introduce updates in your app or to add a new feature. You can also outsource individual projects; an external software company can assist you with any of them. 

Moreover, outsourcing developers have a wider range of knowledge and expertise when compared to in-house specialists who work on one and the same project for years. 

Knowledge transfer between your outsourcing partner and your business

One of the most important advantages of outsourcing is a partial transfer of knowledge as well as expertise between your outsourcing company and your business. This works both ways – just as your employees learn from the contractor's employees, so they learn from you. You gain expertise on how to implement specific software solutions and technologies, and your outsourcing partner gets the knowledge of how your business operates and how software can improve it. 

In addition, soft skills related to the management teamwork, internal and external communication, as well as culture are also transferred. 

Check out our latest article to find out how to find and hire iOS app developers in Ukraine.

Thorough business expertise

Software development outsourcing companies can help you work out the software solution to meet your business needs. Outsourcing companies have more experience gathered from previous implementations that can help to improve functionalities of your business through a mobile or web app solution. 
Summary
Outsourcing ultimately offers business owners great advantages. It allows 
building up a team of skilled developers without adding the expense of in-house employees. Outsourcing is an affordable, proven strategy to grow your business. 
When you outsource, you can focus your time, attention, and resources on your core activities. At IDAP, we can turn code and technologies into powerful software products for small to middle-sized companies. Drop us a line, and we'll help your business become more efficient and cost-effective.