Intro
How often does it happen to you that you simply cannot find your way around roaming about some unfamiliar place or just cannot find the required address? The usual way to handle such situations is to rely on the locals and their knowledge of the vicinity. In our modern age, however, you can stay absolutely autonomous and use the specialized mobile app.
Some of the best navigation apps we highlight in this article can help you avoid going astray no matter where you are without putting too much effort into it. These will help you minimize the risks of getting lost in unfamiliar locations just by having your mobile device at your side. We'll also specify the pros and cons of each.

Navigation and map apps have long occupied a separate mobile software market niche that never stands still. Right now, you can choose from a huge selection of both paid and freeware apps with the most various sets of features. Specialized providers from all over the world offer high-quality solutions to fit the needs of drivers and pedestrians that are compatible with all existing smartphones and tablets.
Top 5 Existing Navigation Apps
Let's take a look at five expert picks of the best GPS apps out there you can use right now to find your way around any kind of place.
1. Google Maps
You probably already know Google Maps as a universal navigation solution from Google. It is used daily by tens of thousands of users and is installed both on proprietary navigators and smartphones or even used online via any browser.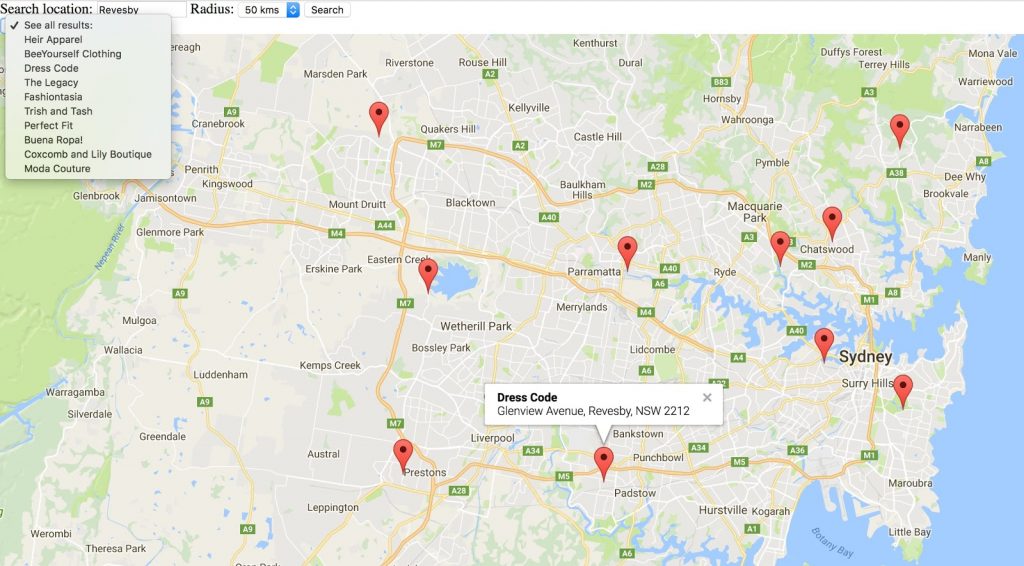 Pros:
The app works in 220 countries of the world. You can rest assured that you won't get lost in most of the locations you may go to on this globe.
There is a routing feature to help you see the precise direction and distance you'll need to walk or make via some transportation. You can even see the approximate time it'll take you to make it.
There are indications of various attractions, cafes, restaurants, gas stations, and other establishments in the vicinity and throughout the global map.
You can use real-time geolocation.
There is a favorites section where you can add locations and share them with other users.
A 3D street view feature is pretty convenient and even fun.
Routes can be saved and viewed at any time later on.
The app shows schemes of large buildings story by story, which is also very convenient.
There is a built-in voice assistant that can specify your routes aloud.
The app even shows you traffic jams, which is an ultimate benefit for drivers.
Cons:
In order to use the Google's solution to the fullest extent, you need to be connected to the web. Otherwise, you can only view static maps offline.
2. Progorod
Progorod is a Russian app that can be noticed in most lists of the top navigation apps out there. It helps you find the most optimal routes and save lots of time while traveling. The interface even displays where there are discounts and special offers at gas stations. You may even get some discounts just for using the app, as it has business deals with various road-related organizations.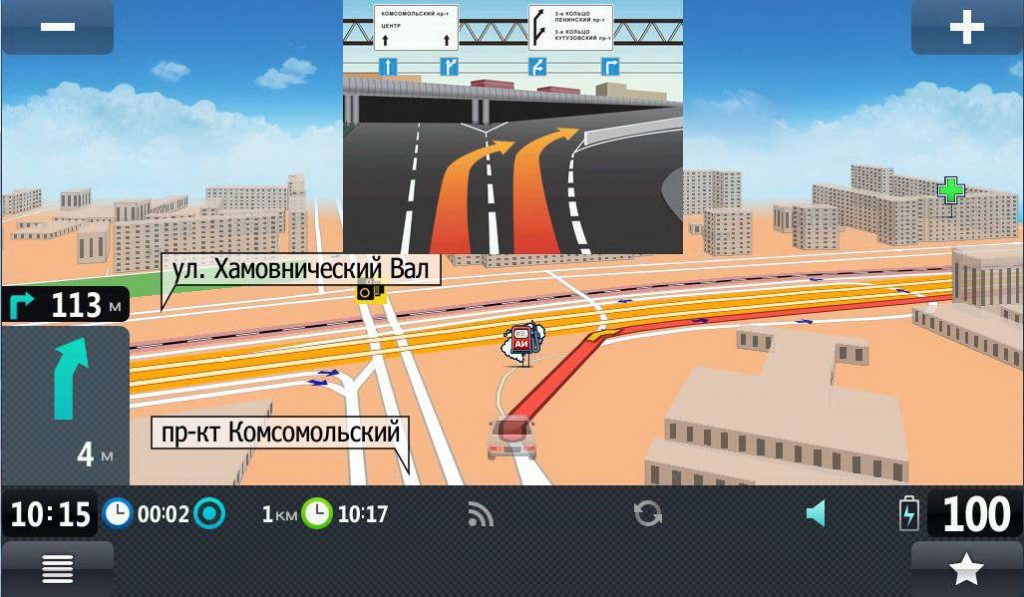 Pros:
The app is supported in 66 countries of Europe and America;
You can build three routes at once, both online and offline. You also can mark particular passing points;
All addresses can be specified via voice input;
The maps are updated daily;
The app notifies you about any changes and happenings on the road, such as speed bumps, specifics of speed limits, repair works, etc.;
All the routes and maps can be viewed in a 3D mode;
It will help you find the nearest stores, cafes, gas stations, and many other places easily;
If you have a road accident, you can call the emergency service via the app for free;
You can also manage the interface with the help of special gestures.
Cons:
The solution must be purchased to use it. It is quite affordable, but nonetheless;
It isn't really a lightweight piece of software;
The app can lag in scarcely populated regions.
3. CityGuide
Yet another efficient navigation solution that has both paid and freeware versions. Can also be used in most countries of the world and works in both online and offline mode. When offline, however, the data doesn't refresh.
Pros:
Maps are updated on a daily basis, which notifies drivers about any commotions on the road, including traffic jams, road accidents, repair works, and such;
There is a special algorithm for building the most time-efficient routes;
The app indicates railway crossings, toll roads and bridges;
The software performs really smoothly, being powered by hardware acceleration;
If you already have some maps downloaded, you can view them offline;
There is a dispatching feature that allows you to communicate with other app users;
You can add other users to friends and see them on their location on the map later on;
There is a feature for emergency call ups of a tow truck, taxi, 911, etc.;
There are both freeware and paid versions available, with several license packages to pick the most fitting one;
Cons:
Some users claim that the interface is a bit overcomplicated;
You can only use one license on one device (navigator or smartphone).
4. iGO Navigation
This one is pretty popular and widely used in America as well as in many countries of Europe and Asia. The software is based on the TeleAtlas-type maps that are updated quarterly. The app provides very detailed routes, specifying all the buildings and addresses along with road signs and types of highways. Upon reached destinations, you can see the statistics of your travel made – distance traveled, average speed, and other miscellaneous parameters.
Pros:
The application provides maps for over 100 countries;
It is pretty lightweight and won't occupy too much space on the device;
There are several route-building options to pick;
The maps display cafes, restaurants, gas stations, and other important travel places;
Models of cities and streets can be viewed in a 3D mode;
There are voice notifications and directions to help you navigate hands-free;
Works offline, you just need to buy all the needed maps;
There are separate versions for passenger and cargo vehicles;
Cons:
Users complain about Eastern Europe maps not being updated regularly enough.
5. Navitel
This here app is compatible with most existing operating systems, including Android, iOS, BlackBerry Q10/Z10/Z30, Windows Phone 7.5/8/8.1, Symbian, Bada, Tizen, Windows CE, and Windows Mobile. There is a multi-language interface and maps for over 50 countries of the world.
Pros:
There is a huge number of various service and features that help you stay up to date with traffic jams, weather on the road as well as create friend lists and see other users' location on the map;
The interface is quite accessible, intuitive, and easily-configurable;
Can perform both online and offline with downloaded maps.
There is a voice assistant to give you directions, warn about certain obstacles and speed limits, etc.;
Downloaded maps are highly detailed and can be viewed in 3D;
The navigator builds routes rapidly, considering all the traffic jams, accidents, and repairs on the road;
Provides statistics about the distance traveled, with all important characteristics;
Includes a huge database of stores, gas stations, malls, repair shops, and more;
Cons:
Utterly detailed maps require the respective amount of space on the device;
There aren't separate maps for towns, regions, and counties.
How to Develop Navigation Applications
Any navigation solution is based, above all, on digital maps. To provide them, you need to first acquire direct, regular access to the corresponding navigational data. For that, you will have to make a deal with the specialized satellite-tracking provider. From there on out, you can start implementing other, user-oriented features.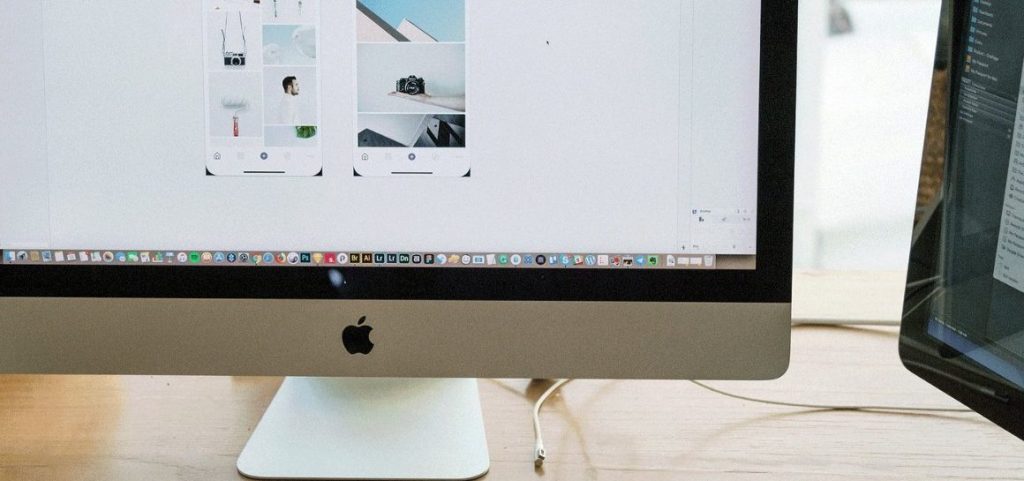 All in all, your typical navigation software development cycle would include the following stages:
Definition of software requirements -> their detailed description -> development of the software architecture based on that;
Creation of the app design, including all icons, screens, and other visual elements;
Implementation of major features for manipulations with maps, data input, and such;
Addition of objects and information about them to the maps;
Development of additional features and services, for instance, traffic jam notifications, route builders, geolocation functions, etc.;
Testing;
Launch of the built app into public access.
Сost of Developing a Navigation Application
It's hard to define even approximate costs when there are no technical specifications at hand. But we can define on which aspects the ultimate price will depend:
Hired development company;
Employment of readymade or authentic maps;
Amount of functionality;
Implementation deadlines.
Summary
Navigation apps are among the most popular digital products available on the market, which are mostly preferred by drivers. These are essentially helpful solutions to help anyone in need find their way about. And you don't need to go far to understand how to create a navigation app of your own – any available software development provider will help you with that. You just stay in the know about the nuances and major features we highlighted in this brief material that your most prominent competitors have.