Intro
The times when grocery shopping involved maneuvering heavy trolleys in crowded places are long gone, basically, due to the rise of online shopping we're witnessing in the last decade or so. Though people usually associate e-retail with items like clothes, electronics, and furniture, online grocery shopping continues to secure its position in our daily lives, and it seems like user-friendly online grocery sales applications have something to do with that. It came to the point that these days, up to 48% of people eventually shop for their groceries online with 20% of them being millennials 25-34 years of age. In 2017, food & beverages e-retail generated $10 billion income in the US. If looking at those numbers you start feeling tempted into grocery shopping app development, this post is here to break it down for you.
Grocery E-Retail Industry in Numbers
In 2018, online grocery spending made up 5.5% of all grocery expenses in the US.
By 2022, almost 10% of all grocery sales will likely be made online. In terms of cash value, that amounts to a whopping $133.8 billion.
The average shopping cart size of a person who buys groceries online is 30% bigger than it is of a physical store visitor.
23.4% of all the US grocery shoppers bought their foods online at least once during 2017. This is 20% higher compared to 2007.
In 2018, online grocery shoppers increased their weekly expenses from 28% to 46% of their total grocery spend. Their average order size increased from $62 in 2017 to $69 in 2018.
Online grocery shopping sales in the United States from 2012 to 2021 (in billion U.S. dollars)
What are grocery shopping apps and why do we like them?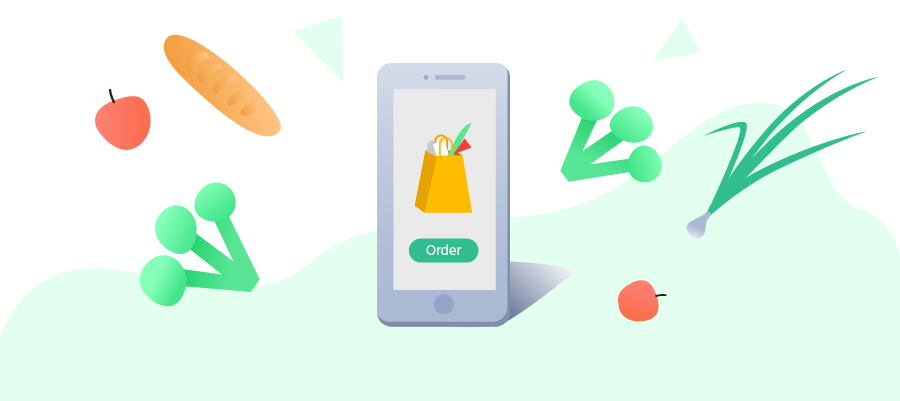 The present time of insane online activity has taken its toll on grocery shopping options adding convenience, speed, budget advantages, and — most important — customer personalization. 79% of smartphone users have made a purchase online using their mobile device in the last 6 months and about 10% of all retail industry value belongs to so-called e-commerce dollars, which proves that digital trust in retailers has overcome digital risk. Ignoring these positive changes in user behavior would simply mean you're missing out a great investment option or an opportunity to expand an already existing retail business by going mobile. For app owners, the benefits are pretty much obvious — a convenient app makes attracts consumers and forms a habit of shopping from a particular retailer thereby generating the company's income. But what are the factors standing behind users' interest in food shopping applications? Let's see what we got there.
The 2015 study on Digital Grocery Commerce conducted by the Food Marketing Institute outlines the main aspects that keep users get back to a shopping app:
Personalization. That's surely an it-word for 2019. If your app targets to user interests and provides personal recommendations, people using it would get a way better shopping experience, therefore would be willing to shop more frequently and make buying decisions at ease.
Money-saving options. A penny saved is a penny earned, they say. Modern grocery shopping apps have to provide users with ways of easily and quickly saving some cash. It is up to the app owners, whether that would be a digital version of old-school Sunday newspaper coupons or a loyalty system with points and achievements.
Ease of use. People choosing to shop for food through a mobile app appreciate their time, so make sure they won't waste a minute trying to figure out how your app works. Take into account the fact that 80% of shoppers used a mobile phone inside of a physical store to either check item review, find alternative places to buy a missing product, and compare prices and special offers to the ones nearby — how much time would you personally be willing to spend doing that? Again, convenience is everything when it comes to user attraction to a digital product.
A perfect grocery app for sure would correspond to the three qualities described above. However, we're not trying to say here that all the food shopping applications have to be the same — lean list of products with the only action to put them in a shopping cart leading a user straight to checkout. Actually, there's a lot more room for innovation with commercial apps in the food & beverages sector, from different types of apps to tasks people can perform with them.
Types of Mobile Apps for Grocery Shopping
Having analyzed nearly all the grocery apps running on the IT market now, we came up with the following categories of online retail programs: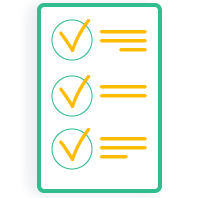 Groceries-to-buy list app — this one is the most basic and simple. It's not very different from a default Notes app. Its key features are usually limited to making lists and cross items off them.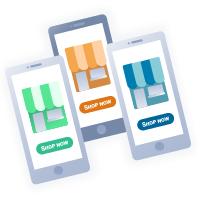 A certain store-specific mobile application. Large supermarket chains went online (and mobile!) years ago, thereby having inspired smaller grocery retailers to consider a store-specific app development as well. Its primary aim is to allow users to shop from a certain store without actually visiting it, display available in-store products, as well as update stock and prices in real time following.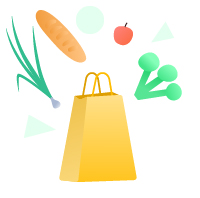 Groceries delivery app. This kind of applications is focused on logistics. Meaning, the company owning the app takes care of picking up groceries from a store, packing them, and then delivering to the customer.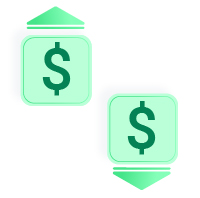 Price comparison app. Price comparison programs for grocery shopping allows users to quickly see the real-time prices for an exact same product offered in different stores. Although this type seems to be a very limited one, this actually quite a useful tool for people on a budget, especially if the app takes into account user location and suggests the most advantageous option nearby.
Grocery shopping rebate app. This one is a real gem for people who are obsessing over sales and discounts. With a grocery rebate app, users get access to cash back offers in the local stores. Usually, such apps also have some sort of loyalty program that lets users to higher their chances to save even more. There's no such thing as too much money, you know.
Although app developers typically divide applications into types, keep in mind that this classification is rather nominal. A store-specific app can have functionality for rebate shopping, as well as connect users to a loyalty program, while a shopping list app can be a recipe app at the same time. As long as you thoroughly plan the app's architecture and UI/UX, you can safely combine multiple application types in one to build an all-encompassing tool for grocery shopping that would be hard to duplicate.
Types of Grocery Shopping Apps To Rise In 2019
Applications based on the on-demand service model introduced to us by Uber has spread to other than taxi areas of our lives. If food delivery has been around for ages, ordering groceries to get them right to your door remains kind of unusual for us even today. Anyway, the demand for grocery delivery apps is big and it's keeping on growing. Sure proof of groceries delivery services rise is the fact that Amazon decided to step up to the plate and started its own two-hour delivery items from Whole Foods supermarket chain. So far, it is available only in a few US cities and accessible only for Prime clients. The biggest players on the market, for now, are Shipt, Instacart, and Walmart Grocery Delivery. The last one is working for 800 stores, and the company claims to start delivery from 800 more stores within 2019. Instacart provides its services in 40 US states, while Shipt, membership-based personal shopper service owned by Target, is available at 257 American cities.
With digitalization becoming an inseparable part of human lives regardless of age, gender or profession, loyalty applications for grocery shopping started to gain massive popularity. As it was found in The Loyalty Report 2018 conducted by a global customer engagement agency Bond Brand Loyalty, member satisfaction in the grocery retail sector is 50% higher compared to retailers with no loyalty programs implemented. Also, 70% of respondents admit they would be more willing to recommend a brand to their friends and family of there's a loyalty system with it. If a loyalty program is well-made and focused on bringing extra benefits like saving money and getting eventual gifts, as well as it is combined with a user-friendly efficient mobile app, it's 77% more likely active users will continue to stay with a particular brand. No wonder industry giants like Starbucks and Ulta launched their loyalty programs with corresponding mobile apps years ago, which only secured their positions on the market.
Must-Have Features for Perfect Grocery App
So, we classified mobile applications for online grocery shopping and specified the most profitable app types. Is that all you have to know before you actually start planning a new grocery app? Definitely not. The most important decision out of all you'll have to make on your way to the app release is what exactly users are going to do with the digital tool you've created for them. What problem with grocery shopping will your application solve? Will it make users' lives easier? These and many other questions can be gradually answered during the work on the grocery shopping app feature set. Below you'll find a list of absolute must-have features to include in the application in order for it to be successful.

Shopping list. Many of us cannot imagine grocery shopping without a good old shopping list, whether it's an online or in-store experience. Do not deprive your users of such a simple pleasure!

Tracking system for money spent. Having a backup of how much you've spent is necessary for efficient financial management. Even if not all of us take expenses tracking seriously, this feature would definitely make an app stand out and bring long-term benefits to users.

Analytics for personalized offers. 87% of Americans are willing to have their shopping activity tracked in order to receive personalized recommendations and discounts from a brand based on the gathered earlier information.

AI-powered grocery shopping reminders. After a few sessions of creating a shopping list and then ordering the items from it, the app will become able to perform analysis of user's dietary preferences and periods of time he/she runs out of purchased earlier food. Timely reminders to fulfill the fridge or to add something to the list that used to appear there before will create closer relations between the brand and its consumers.

Loyalty system. We've already mentioned the importance of loyalty systems for e-commerce in the food & beverage sector, so we won't hold forth on it much here. Just make sure to include at least one saving option for your clients, like coupons, rebate offers, discounts for collected points, etc.

Gamification elements. To distract your users from a routine nature of grocery shopping, add some sort of gamification to your app. This could be a leveling-up approach with a change in the customer's status depending on the number of orders or any other measure, or achievements unlocking with gifts, discounts and special offers hiding behind each of them. It works regardless of the age of your target audience.

Real-time stock updates. Make sure the app is securely connected to the inventory management software used in the physical store to save your clients from situations when goods looking like available for ordering actually being out of stock.

In-built barcode scanner. To scan a barcode is the fastest way to find out all the information about an item. This feature is useful both in physical stores and at home, for example, to order the exact same item you've just run out of.

Safe in-app payment system. Grocery shopping would be impossible without in-app payments. Naturally, any program that requires entering payment data has to be fully protected from possible cyber attacks.
Summary
We hope this post has somehow explained to you the basics of grocery shopping apps development. If a sincere desire to improve user experience with shopping overlaps with a high-performing code and efficient UI/UX, chances are a released application will give other similar apps a run for their money. If you are looking for a team that could turn your valuable idea into a functioning digital tool, drop us a line to start a collaboration today.