Regardless of your company's size or the number of staff members, you can keep your employees' performance in check with tools.

But many such task management software tools are on the market today, so how do you choose the best one? We decided to arrange a list of the top fifteen task tracker applications that you can use for your business to help.
What Criteria Defines the Quality of Task Management Software?
Since there is a wide selection of such products that you can choose from, let us begin by defining the functions that the best task management app should have. The criteria we listed below will help you to decide what application would be the most suitable for tracking, managing, and organizing your company's workflow.

The features that every task monitoring software application should have are:
Flexibility. A perfect task tracking app must have a wide variety of settings and functions to ensure its compatibility with your workflow management methods.
Great organization. The ability to monitor and manage multiple tasks and team members at once is essential for every task management app.
Advanced customization. Any useful task tracker must offer a substantial level of customization to its users. It will ensure its perfect compatibility with your specific business practices.
Time and task tracking. This parameter is one of the most crucial criteria that define the usefulness and overall quality of any task tracking software solution. To put it simply, every task monitoring program must have a superior set of features than a simple to-do list app.
Collaboration assistance. The task manager application of your choosing must offer your staff members the opportunities to cooperate with each other more effectively.
Outstanding level of customer support. In the world of business, even the smallest issue can cost you a lot of time and money. Thus, the best decision would be to look for an app that can offer attentive and timely customer service.
Now you know what criteria you have to keep in mind while looking for the most useful online task manager. Be sure that you have analyzed each parameter before making a final selection thoroughly. By doing so, you will be able to avoid numerous problems in the future. Do not forget that you have to be extra careful because your decision's outcome will significantly influence the efficiency of your company's workflow.

What Are the Top 15 Best Task Management Software Solutions?
Since our company has a lot of experience in software development, we decided to make a list of the best task tracking and management programs.
Click Up is one of the best free task management software application that you can find today. It is highly customizable and offers a massive amount of useful features, including, but not limited to Gantt charts and various page views. These functions are usually included in the premium packages of many task tracking programs, so using Click Up helps you to save a considerable amount of money. It is available on both iOS and Android as well.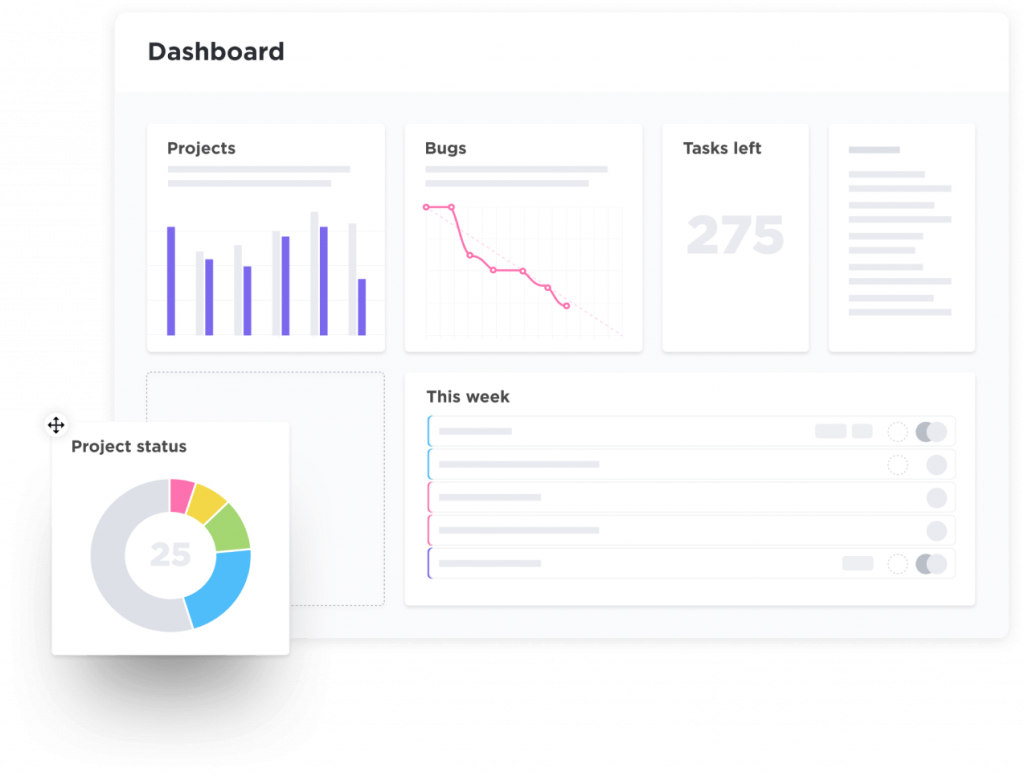 Moreover, its user interface is visually appealing, clutter-free, and easy to navigate, even if you do not have much experience using any task management software programs whatsoever. However, you still have to pay for its monthly subscription fee plan if you want to use this app without any limitations whatsoever. Despite that, it is still a great option to consider for every business person who is looking for a free task manager application.
This application will be immensely helpful for everyone who is used to work with spreadsheets. Wrike offers tremendous flexibility to its users by systematically arranging all important information in columns. This approach is extremely straightforward, so you would not have any trouble learning how to use it. Thus, you can easily monitor any task your employees are working on without any complications.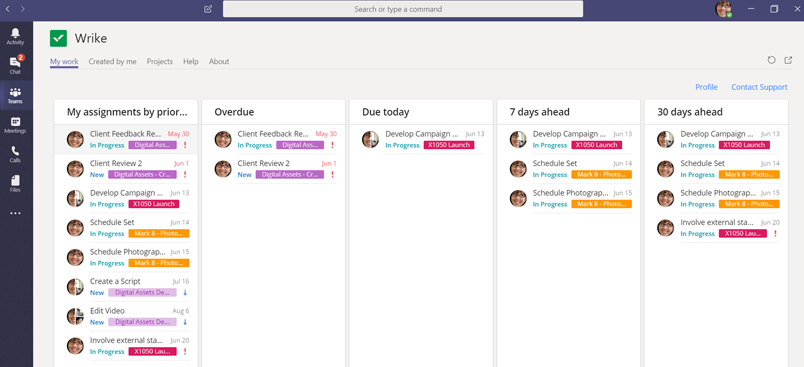 Nevertheless, while you can use Wrike for free, you need to pay for its premium plan to get access to all its best features. However, its functions that you can get for free would be of great use for any small-scale company.
This is one of the most well-known task manager applications on the market today. Its colorful kanban-style UI is extremely intuitive, so you can manage any task you want quickly and easily. Moreover, it is highly customizable, so regardless of your business's size, Monday.com would be a decent choice for your company.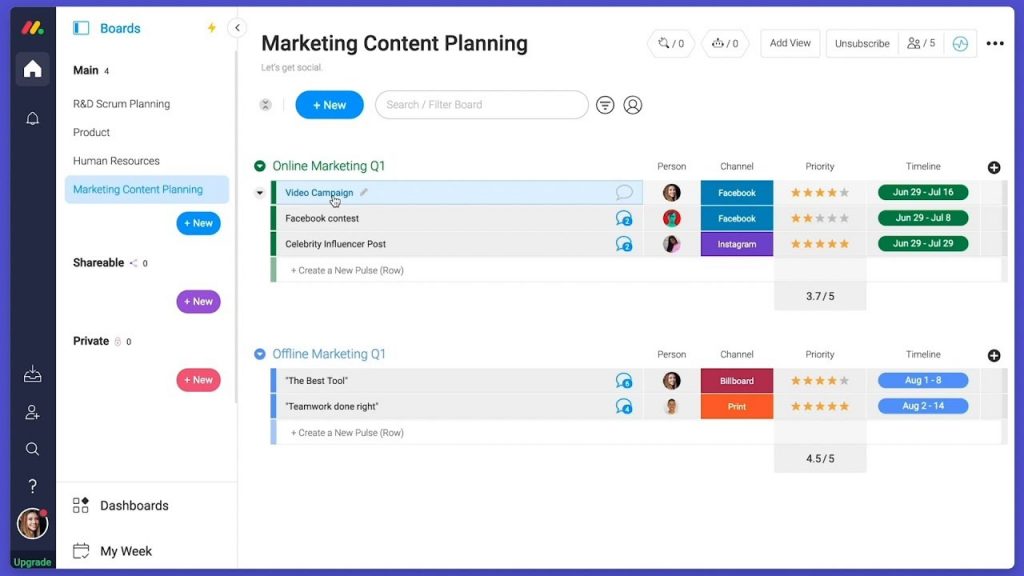 This project management tool has a free trial period, so you can check it out and make a decision after you have familiarized yourself with the features it has. However, do keep in mind that the prices for its various monthly subscription tiers are relatively high.
If you are looking for a highly structured project management tool that can provide you a substantial level of customization, consider Hive. This cloud-based task management software gives you an opportunity to flexibly organize your workflow and keep track of your staff member performance with ease. Moreover, the Hive's customer support representatives are quickly responding to any questions its users may have.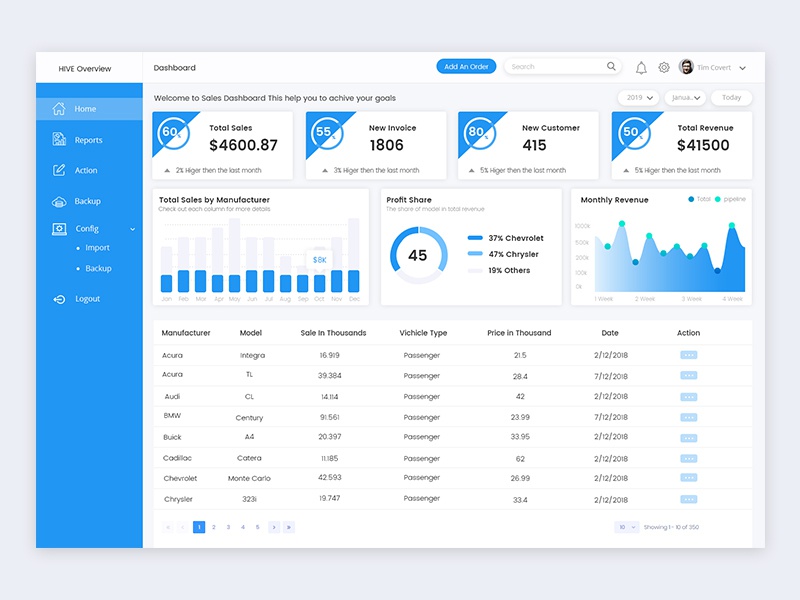 This task tracker is one of the forty apps of Zoho, and it allows you to effectively measure your employees' performance no matter what type of business you own. In addition, Zoho Project is suitable to use for a significant number of industries due to the outstanding amount of functions it offers. However, in some users' opinion, this task tracking software has a rather plain UX.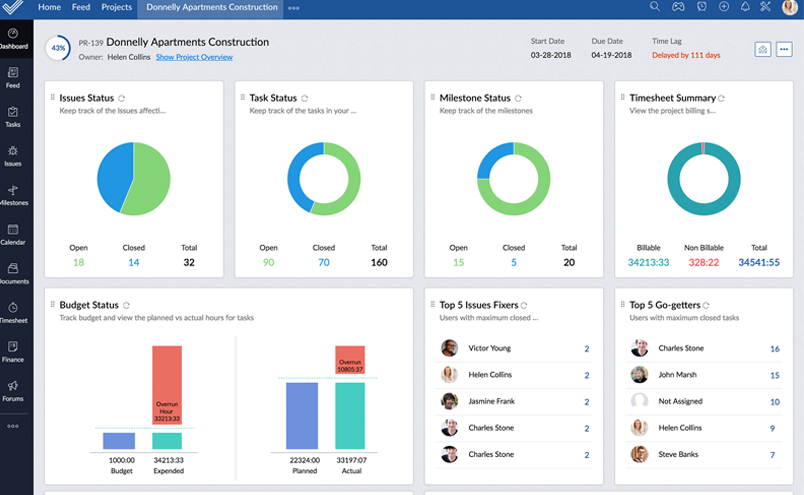 Yalla is one of the most suitable project management apps for any marketing team. Its functions are heavily marketing-focused, so you would not have any trouble using it for its intended purposes. However, if you need a more versatile task managing software utility, then it would be better to select any other app that we have included in this list.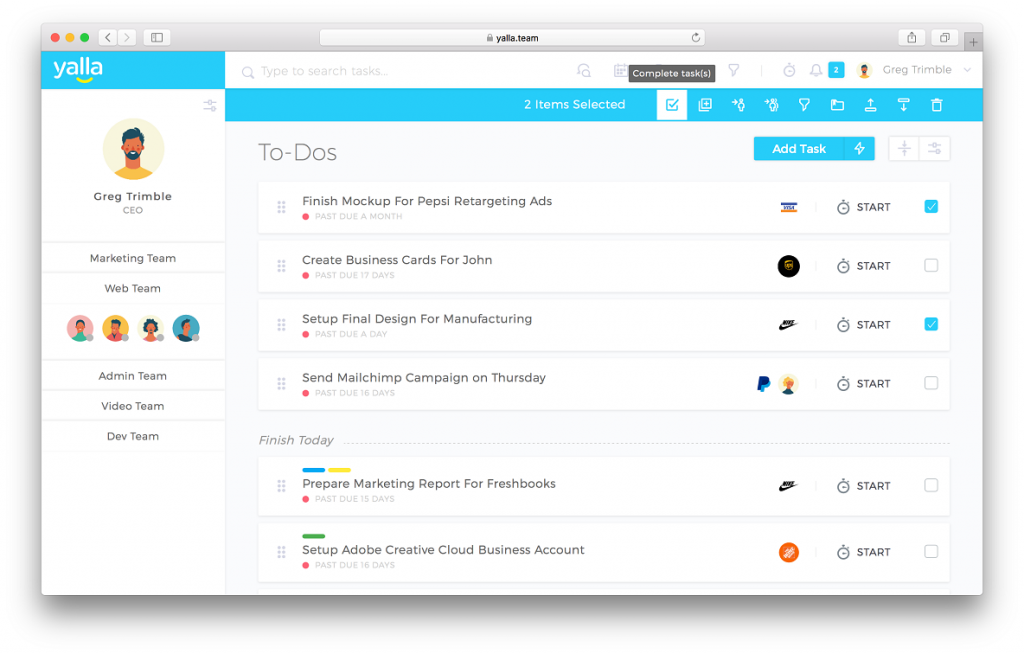 If you are an owner of a small-scale business or an outsourcing team that does not have a lot of members, then choosing Paymo would be a solid option for you to consider. This app is perfect for any aspiring entrepreneur or freelancer because it lets them manage their finances with the dedicated in-built function. On the other hand, you may encounter some difficulties during data export, which sometimes require almost developer-level knowledge to fix.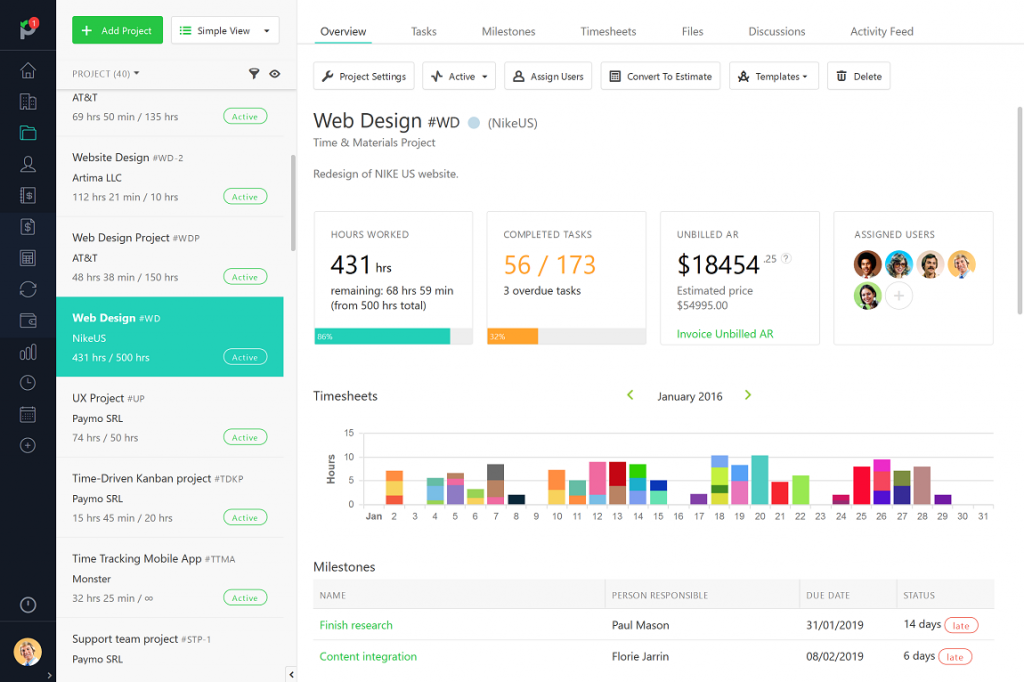 In case you need a simple yet functional calendar-based task tracking application, consider choosing Any.do. Its UI is easy to use and beginner-friendly, so you will not encounter any difficulties while figuring out how it works. Unfortunately, this app may not be suitable for large-scale businesses due to the simplicity of its structure.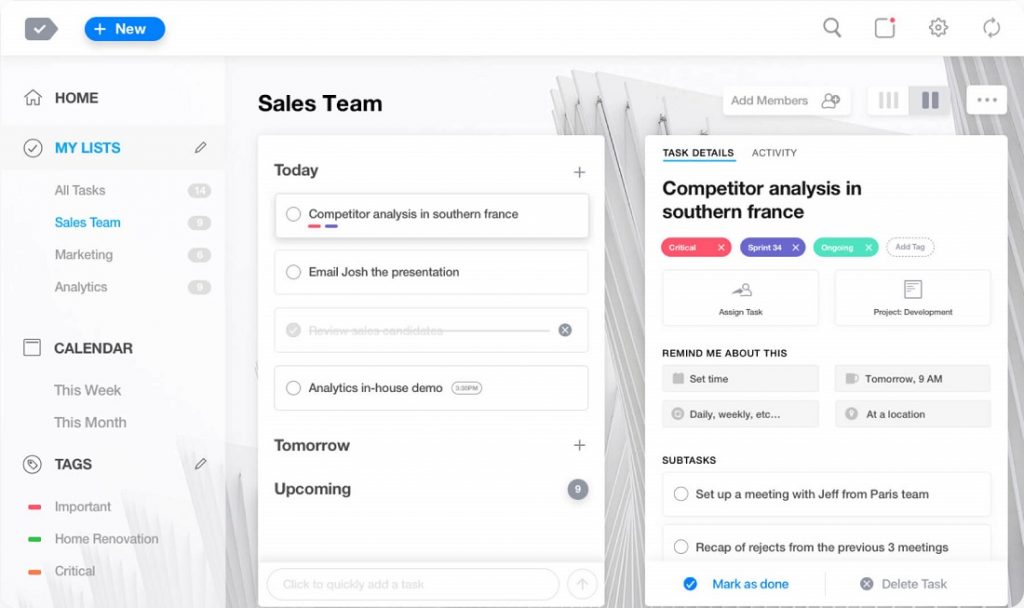 This program is a perfect choice for any project manager who wants to take a systematic approach towards organizing their workflow. Moreover, it allows you to measure your productivity effectively by using various metrics to determine the overall number of tasks you have completed and how much time you have spent to get each of them done.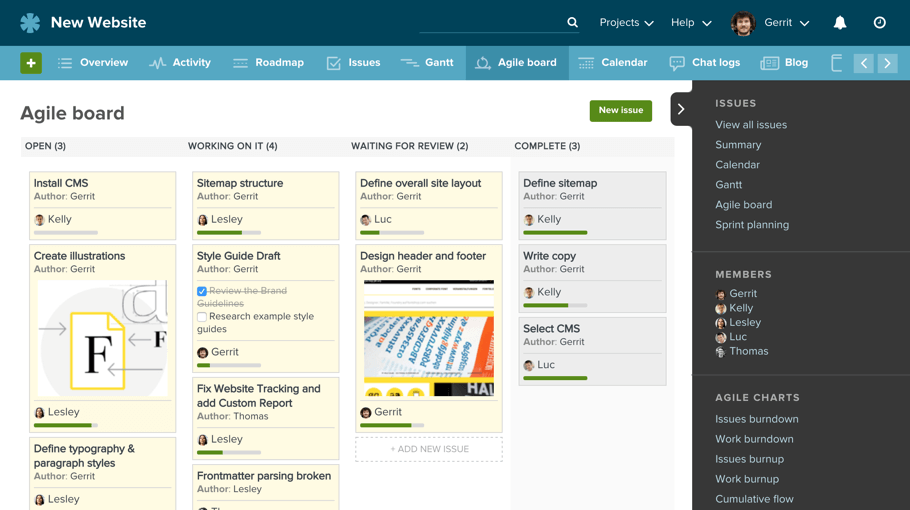 This task tracking tool is one of the most flexible and customizable task tracking applications that you can find on the market today. Its UI is extremely intuitive, and Infinity customer support representatives quickly respond to any inquiries its users may have. Moreover, Infinity offers an exceptional amount of highly customizable features, letting you configure your setup in whatever way you want.
Asana is one of the most well-known task management apps today. It has many templates for multiple industries and a handy offline feature designed to help you manage your tasks on the go. However, since this app often relies on third-party software to improve its functionality, your overview may become cluttered due to the numerous notifications from multiple sources.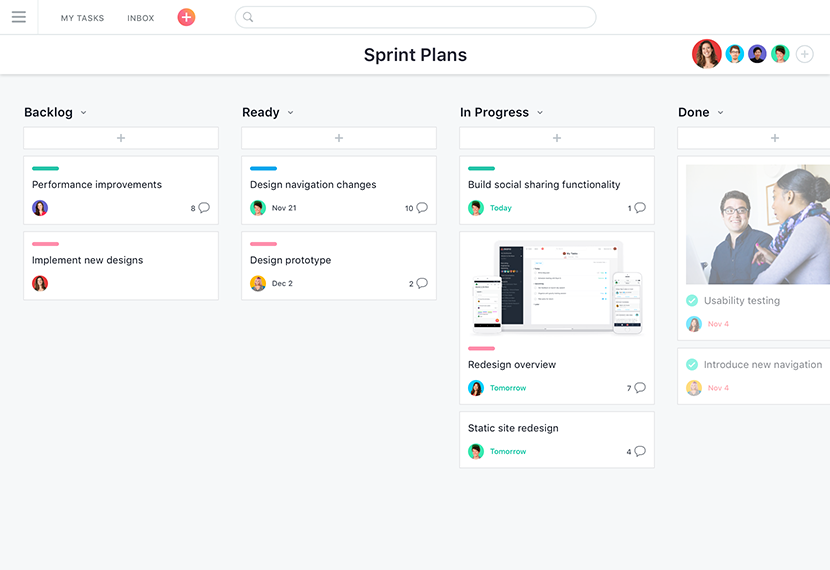 Are you used to work with Gantt charts and want to find an easy to use project management tool? Check out GanttPRO. Its simple structure allows you to manage your workflow without cluttering your feed with unnecessary notifications and manage your team by using mentions, file attachments, and more.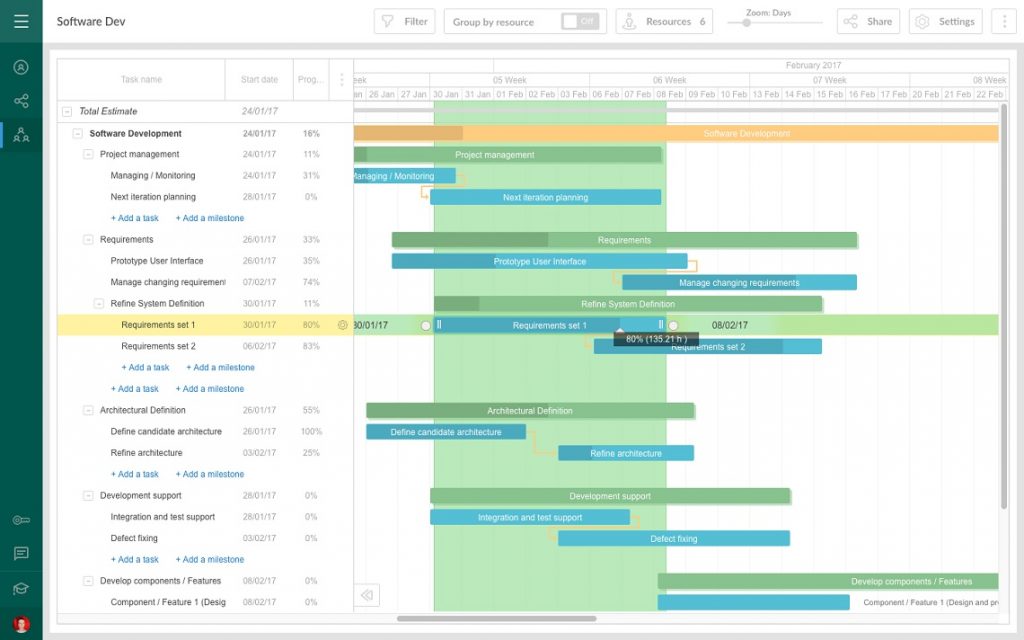 By using Backlog, you can manage, discuss, and monitor the progress of your team without the need to install any third-party software apps. Moreover, Backlog offers a number of custom wikis, where your team members can record their knowledge to share it with each other.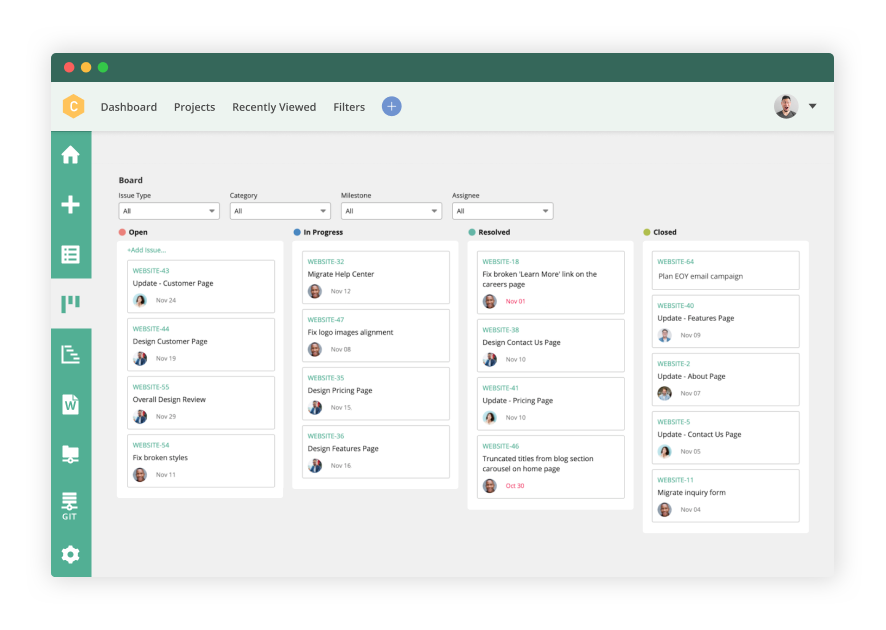 This task tracking utility has powerful data manipulation capabilities and excellent flexibility. Airtable has more than fifty pre-built apps and over one hundred and fifty open-source ones on GitHub provided by its users' community. Its complex structure gives you the opportunity to manage multiple teams and easily monitor their progress. However, you may need some time to figure out how to use it.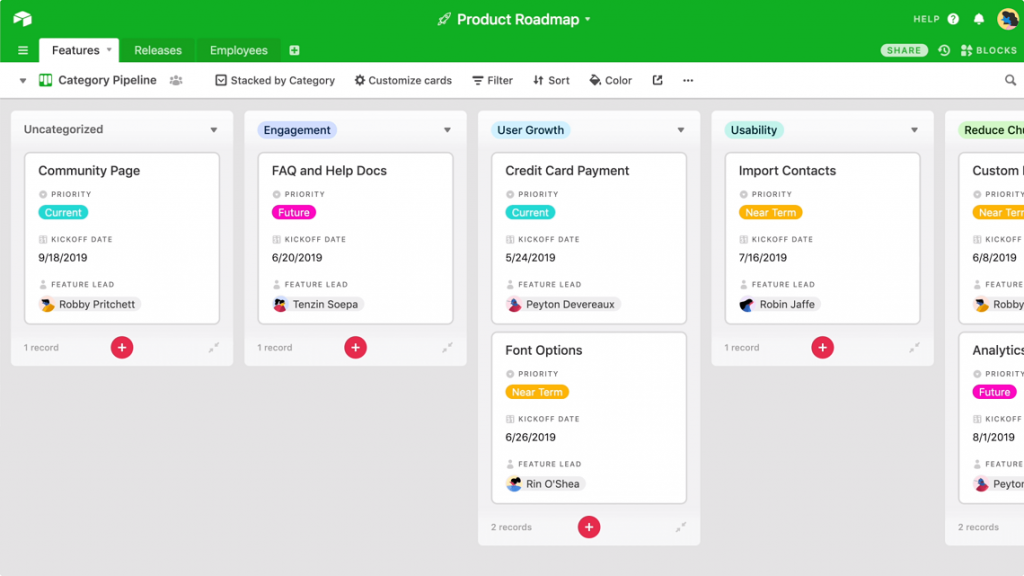 This program will be a decent choice for everybody who wants to manage their tasks and collaborate with their staff members within a single app. Besides, it gives you the opportunity to arrange highly detailed project completion reports for your clients, saving you a considerable amount of time and effort.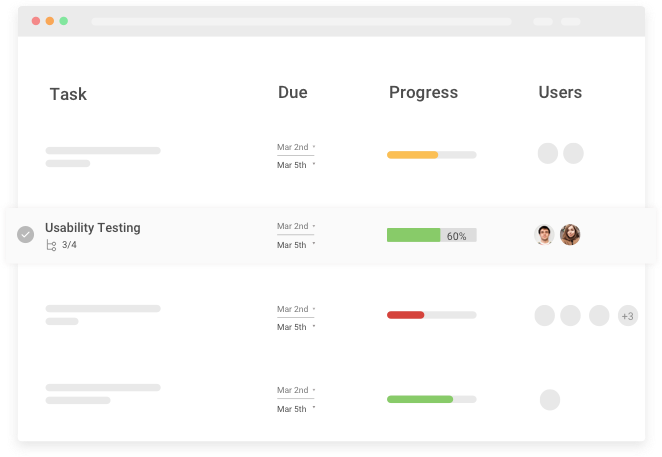 Summary
In our experience, introducing a reliable task tracking software app to your company's workflow will significantly improve your business's efficiency. Moreover, by monitoring your employees' productivity, you will be able to assess their skills and performance with ease. As a result of that, you will be able to manage your team in the most effective way possible. 
Alternatively, if you want your task management solution to be custom-made specifically for your business, just contact our customer support representatives, and we will be delighted to develop it for you! Our company's employees are highly skilled and experienced professionals so that you will be pleasantly surprised by the quality of our inexpensive services! Do not miss the chance to successfully improve the efficiency of your business at a reasonable price!
We can guarantee that you will not regret relying on our exceptional level of professional expertise! Therefore, do not hesitate to give us an order if you want to get a task management software application of the highest quality that was made specifically to suit your company's needs! Why should you pay a fortune for various monthly subscriptions if you can invest in the development of a task-tracking app of your own just once? 
Thus, give us an order, and we will help you significantly boost your business's growth with the excellent skills of our staff members! Regardless if you are the owner of a huge enterprise or a small startup, you will not regret depending on our company's services, guaranteed!