Introduction
Marketplaces became quite a discussed topic after certain prominent entrepreneurs from the West achieved a huge success in the niche, providing an example to follow for numerous other hopeful enthusiasts (with one of the most impressive success stories being the Jeff Bezos' one).

Everyone tries to do it their way and achieve an ultimate goal – attract and retain as many customers as possible – by various methods. Some bet on advanced deal-making protection mechanisms, some allow their customers to track each stage of the purchase being delivered in real time, etc.

And those 'unique' core features work. Currently, more people would rather choose online shopping over offline roaming through physical stores. It takes less time, the selection is always wider, and even prices are usually better.
For everyone out there interested in launching one's own 'golden vein' of an eCommerce hub (i.e. web marketplace), here's our take on how to build an online marketplace and how much it will cost in the format of a general overview of the whole process, including the MVP implementation.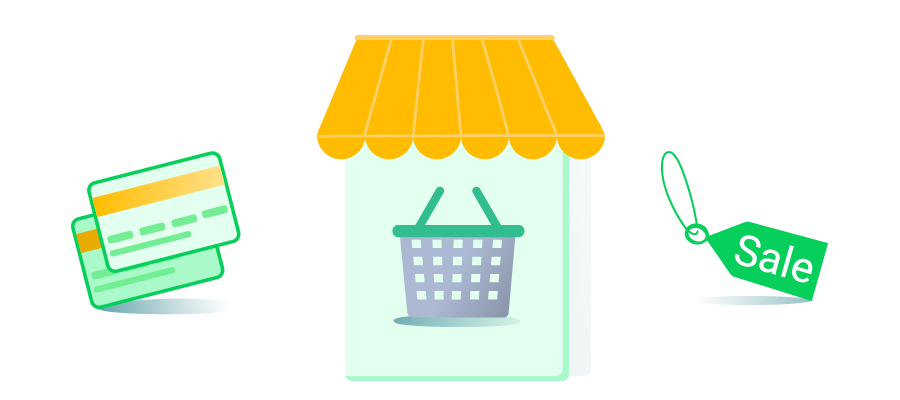 What is a Marketplace and Who Needs it?
Marketplace is an online platform that acts as an independent intermediary between a buyer and a seller. It, basically, allows and helps vendors to place their goods online, in a dedicated, 'rented' virtual space.

Marketplaces must adhere to increased security policies, which means that most such platforms guarantee eligibility and honesty of any deals made in the system when it comes to both sides of the bargain. Ideally, that is.

The thing is, where big global marketplaces like eBay, Aliexpress, Alibaba, and Amazon provide an ability to start disputes on the subject of product quality or some other issues, local analogs like Ukrainian OLX cannot afford to do even that much (which, by the way, certainly doesn't affect the demand this resource has both among sellers and buyers).

All we want to say is that when it comes to a development strategy (based on increased security policies or not), it's your choice which route to take and which aspects to emphasize. With proper further positioning, you will find your audience of customers anyway. The other thing to ponder, though, is that you cannot buy the customers' trust for any money. And trust is the main factor in defining niche leaders.
What is the marketplace business model advantage?
If you were born in the 90s or earlier, you may remember that during your childhood/adolescence, the assortment of goods and services on your reachable market was far more moderate and less variable (practically in any product niche that existed back then). There were two or three leading brands that were, as a rule, owned by a larger corporation (Nestle, Philip Morris, L'oreal, etc.).

Buyers didn't really have to suffer choosing between many brand names. There was also one certain way to achieve efficient market monopolization – the king of the ball was he who had the marketing budget (for TV ads, free samples in stores, and other consumer-attracting things).

Everything changed, however, once online stores appeared. Being a much more cost-efficient ground for presenting retail products, even the smallest businesses with moderate budgets (e.g., handmade goods' providers) acquired an ability to efficiently distribute their products in the web. Some years later, products and services became numerous and global, however, and we entered the so-called era of consumerism, where the offer almost always exceeds the demand.

What did this mean for retailers? It became difficult to compete for clientele once again. Those who weren't able to invite top models or some world-famous media characters to participate in an ad campaign had to face the hard times. Traditional cold calls/leaflet ads and other daring marketing schemes began to gradually decrease in efficiency (people don't want imposed annoying ads anymore, they learned how to block ads, record TV shows, and simply ignore all the marketing buzz).

Based on the consumer's necessity to become isolated from obnoxious product and service promotion models but still be able to make purchases, marketplaces appeared – platforms with virtual selling 'places for rent' numerous vendors can use. In turn, customers aren't limited in choice of a brand on such platforms and can juxtapose many important properties of different vendors, be it pricing, delivery terms, vendor rating, etc.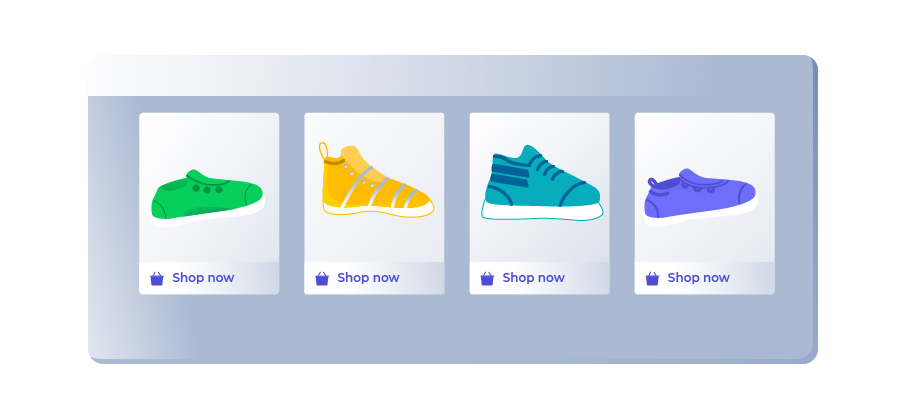 What are the marketplace's tasks?
As we've already mentioned, a virtual retail platform such as marketplace is kind of a connecting element between vendors and buyers. That's why the main task of any successful marketplace solution is to provide both sides of the deal with utterly simple, fast, and secure means of interaction. Here's where one of the major retail rules serves best – work in a way to not get your customers confused or have any issues in the end.

It is important to value both the client's convenience AND time (consider the speed of page loading, time intervals required by the built-in search, presence of convenient filters and sorting options, etc.).

Security is more than essential. Pay some good attention to transactions sellers and customers will be conducting through your platform. Both sides must stay confident that the deal won't be unexpectedly undermined – a customer gets their product, a vendor gets their money. Marketplace developers must dedicate a good share of effort to provide payment system security means (that protect regular payments, automatic refunds, and payment cancellations in the case of non-correspondence with the KYC policies).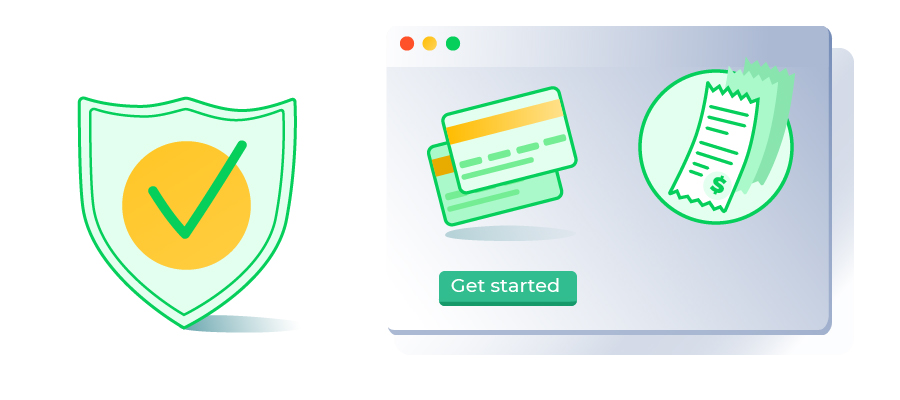 Last but not least, the marketplace is about marketing. In order to earn well from sales commissions and ads, you need to first fight for that high-quality retail ground status.

If you provide sufficient security, convenience, and speed of interaction on the platform, then you may as well target the tops.

Pros & cons of marketplaces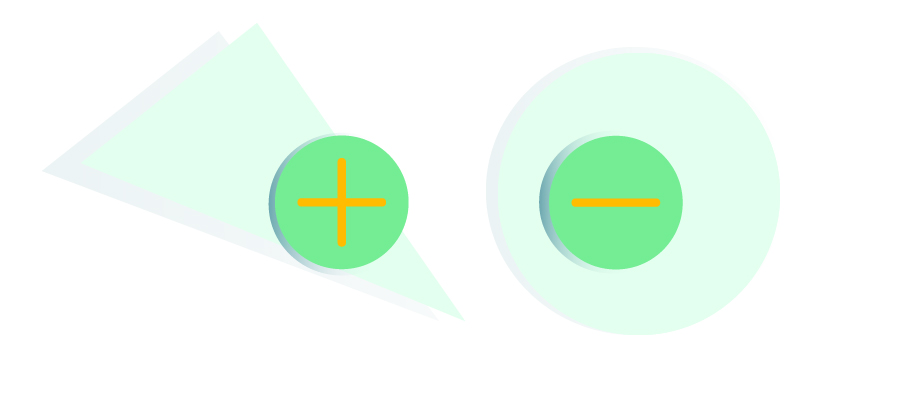 When it comes to owning a marketplace, the pros and cons here depend on particular cases. Let's start with some good things.
Major pros being that:
there isn't that much competition in the niche – not many names compete in this market, however, the ones that lead the niche are few but huge;
initial investments will pay off pretty fast – a marketplace will involve many third-party vendors that will have to pay for participation;
there won't be any issues with logistics, product-side service support, and storing spaces – all of these responsibilities fall on vendors' shoulders.
Customers get an ultimate pro in that they are able to choose most optimal offers from a range of alternatives and by comparing main vendor properties.

As for the main cons:
management requires ultimate flexibility – you'll need to manage two sides of the deal at once, providing both sellers and buyers with sufficient technical capabilities;
possible conflicts due to unsatisfied purchases are difficult to regulate – some products, if not provided in a sufficient, adequate form can as much as harm people's lives and these moments must be regulated somehow (there are also payment transactions, which you won't regulate yourself, but will have to guarantee their security);
the competition isn't 'packed', but still challenging – even though there are not as many players competing on the market, those you will have to stand out among to reach top search results positions will require either an authentic approach or original concept to be decently 'battled'.
A thorough consideration of these risky downsides will help you understand whether you are at all carved out to get into this market and reach for the good sides it has to offer.
What Types of Marketplaces Exist?
Marketplaces fall under major classifications, which spread over several categories. Let's take a look, marketplaces can be classified:
1. By online retail participants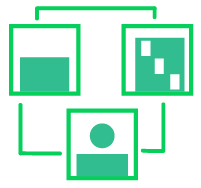 There are different types of vendors and consumers for which marketplaces are created. They are subdivided into:
С2С (customer-to-customer) – regular private sellers (not business executives) offer products to any interested customers;
B2C (business-to-customer) – businesses (or merchants) offer goods to all interested customers;
B2B (business-to-business) – businesses offer goods and services to other businesses.
2. By retail objects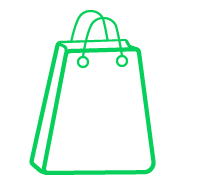 Your platform may help distribute the following types of retail objects:
goods & products;
services;
information;
investment & crowdfunding opportunities.
3. By a way of acquiring products or services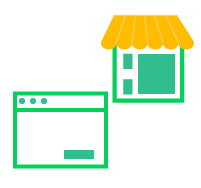 There are two basic ways in which you may receive stuff bought online from a marketplace:
online to offline – when one orders a product on the web and gets it offline, from a physical outlet or by delivery;
online commerce – all the sales funnel stages take place online, except for basic delivery of physical goods.
4. By monetization method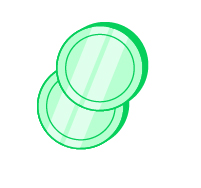 You can monetize your marketplace solution in multiple ways, earning profits on:
traffic;
cost-per-action model;
commissions for help with the distribution of goods & services;
deal fees;
advertisement;
additional services (e.g., place paid announcements in the top).
How to Build a Marketplace Website
Now, let's take a look at the major stages of marketplace implementation.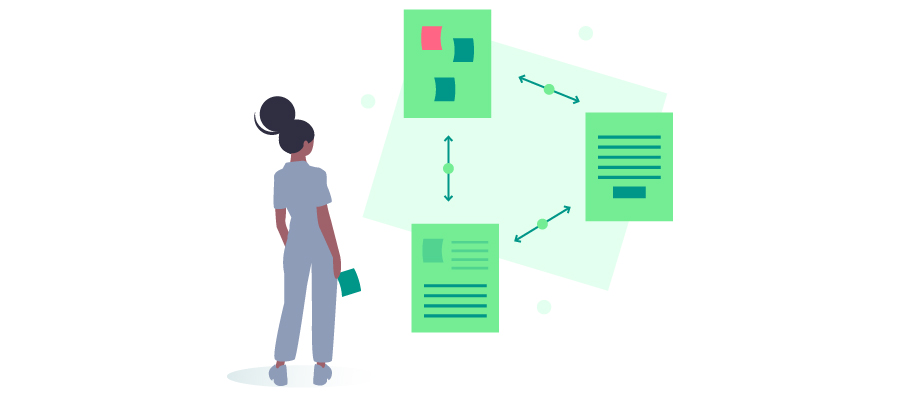 Market research
The proper implementation of your business idea requires your good assessment of how well it fits current market conditions (whether it meets mass or niche consumption requirements and tendencies or if it repeats some features that existing solutions have already offered). With thorough market research, you will be able to approximately predict the end demand of your solution upon its release.

Your first step here should be the definition of value for your product among your target audience. You'll need to come up or identify a unique selling point. Amazon, for instance, supports only official popular brand suppliers (buying Invicta hand watch there, you can rest assured that you're getting the original thing); Airbnb offers approved cost-efficient living spaces for rent (a great alternative to overly expensive hotel numbers); and so on.

The next thing to do would be analyzing the strengths of your direct competitors and identifying marketing strategies they tend to use. But don't get to inspecting global renowned marketplaces at once – you may spend lots of money and don't get much out of such info in the end (obviously, it is very difficult to compete with Amazon no matter the scale of your dedicated analysis). It'd be better to focus on medium-scale competitors that either work with a similar category of goods or target similar TA and demographics.

Target audience research is another crucial point. Be sure to clarify the following related questions:
How positively the TA perceives your product on the MVP or pre-advertising stage?
Will it help potentially eradicate certain TA's pain points & which?
How large is your TA?
Is the size of your TA corresponds with the amount of profits you are expecting to earn during the first year or two of marketplace operation?
In theory, you can handle clarifying all of that without going too far, using only your and your in-house team efforts. For utterly objective results, however, we'd recommend turning to real potential clients. You can create a detailed polling of sorts for a certain focus group.
Planning
The planning stage is the foundation on which your online solution should be built. A plan is usually composed in the form of a tech reference document which includes:
an overview of the marketplace functionality;
a description of technologies involved;
predictions & market research reports;
TA portraiture;
product technical requirements;
evaluation of budget (including potentially required terms & amount of workforce).
Work through this stage thoroughly and you will get an initial understanding of how valuable your concept is and how efficiently your selected team of developers can implement it.
Development
There are two major ways you can approach the whole development cycle to build a marketplace website – acquire the SaaS foundation or hire a team of devs to create a solution from scratch.
In the first case, you can get a readymade, reliably working piece of software in the shortest terms, which, however, may not fit your particular business needs perfectly.

With the latter option, though, you can make it fit every aspect ideally, but you should be prepared for much larger expenses and custom efforts.

The balance between potential expenses and risks of not getting what you want can be achieved with the help of an MVP – a minimum viable product – a solution with minimum functionality that demonstrates the basic, most prominent features to potential users and investors.
A set of elements a sufficient marketplace should feature by default includes:
Profile creation & management capabilities – there must be two user cabinets – one for customers and one for sellers. Both cabinets should have at least a minimum number of configurable components so that a user may customize the profile to their preference.
Catalog of products/services – it should also feature search, sorting and filtering options. Customers should be able to conveniently sort out the required goods.
Online chat – make sure platform users have an ability to communicate with vendors or even with each other. Make sure to implement an automatically-refreshable chat.
Payment gateway integration – select a few prominent payment systems for that. You can build your own payment gateway as well, but that wouldn't add many points to your competitive rating, yet it would add lots of excessive headache (your payment solution will have to get a PCI certification in any case, which is pretty cumbersome).
Interactive rating & feedback fields – this is what provides reliability for customers above all else, live responses and opinions are always of the essence.
Once your TA positively receives your brand new MVP marketplace, you can start to gradually grow its functionality. In particular, integration of social networks, user statistics, bonus systems, pop-up notifications, and other features should be added when you create a marketplace in its full-blown version.
Cost of Building a Marketplace Website
The ultimate price of developing a marketplace solution is affected in the biggest part by a total sum of man-hours spent or fixed fee of a readymade SaaS product.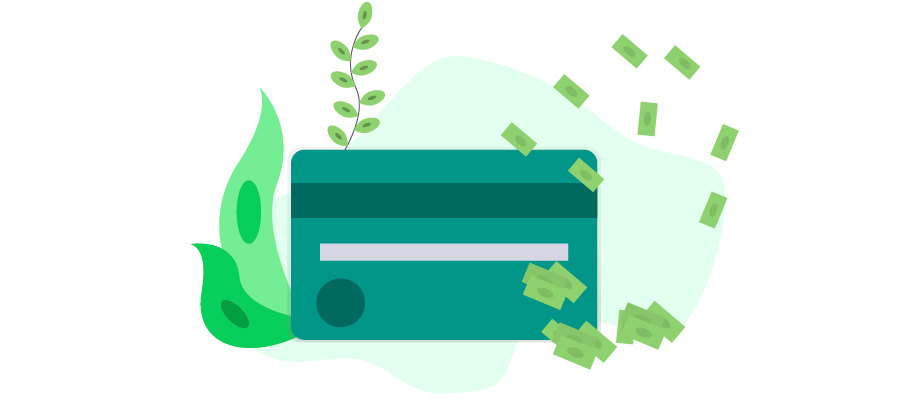 On average, you will have to spend around $50,000 on services of developers, designers, and testers creating a custom product for you. The final cost of building a marketplace depends directly on the rate experts from a certain company ask for as well as on the complexity of overall functionality. Don't forget about the product launch expenses as well. And then there are regular payments for server powers, marketers' services, and tech support.
Summary
It isn't simple to build a marketplace app, but with proper positioning planned from the get-go, initial investments can be compensated pretty fast. And if you want to dedicate to the cause minimum budget possible and get the maximum level of quality at that, turn to us! Contact our seasoned dev experts right now to find out how much exactly the full realization of your business concept will cost.