Introduction
Cloud computing, AI-powered automation tools, machine learning, data-driven solutions, and other common tech terms hit the executives as they search for the perfect software for business. It gets tough to find the type of product right for exactly your company.
We understand the importance of choosing the right product or vendor on a way to turn the business into a 24/7 running machine. So before you make a decision, let us help you study all the options you have.

What is Business Software?
As there are no clear definitions of what business software is, let's try to come up with one.
Business software is any kind of program or a set of programs used to help business deal with their internal processes and raise their efficiency.
Generally, the main purpose of every business is to generate profits, so any kind of software made for solving tasks that one way or another influence the profits, is a software for business. On the contrary, if the software does not affect the ability of the business to make money, it refers to any kind of software type except for the business one.

When is the best time to get Business Software?

Or maybe that was yesterday? Nah, you totally missed it. Tech used to be an advancement, today it's a necessity. If you still don't have any software to manage processes with, here are the warning signs to watch out for:
Cannot process all incoming requests

Manual processes are one too many;

Need more employees to keep up with work overload;

Continuously miss deadlines and objectives;

Expenses grow but profits don't

Business got chaotic, you no longer know who is responsible for what

Lost touch with your customers

And more!
Did some of these problems hit home? Aside from technology being a must-have during this computer age, it helps businesses streamline processes and free more time for tasks of greater importance. Here is just a short overview of what a good software can do for your business.

Benefits of using Business Software
Automate routine tasks. Business systems help to reduce the number of manual efforts by automating the majority of routine tasks, which in turn saves time and minimizes mistakes in documents and business operations.
Raise employees efficiency. A clear and user-friendly software allows having a better access to necessary business information that helps to save working time and increase employees' productivity.
Cut operational costs. By cutting down the amount of paperwork and unnecessary business processes you will be able to avoid hiring more people since your software will be able to deal with the work overload just fine and dandy.
Monitor and measure office productivity. Having a clear system allows tracking the productivity of your employees to see what tasks take less time, what more can get automates, and where they need help and guidance.
Collect and analyze information to make data-driven decisions. Software is going to collect, manage and control the information about various aspects and processes of the business in one central place, this way you will be able to experiment, analyze results and see what works better and what does not.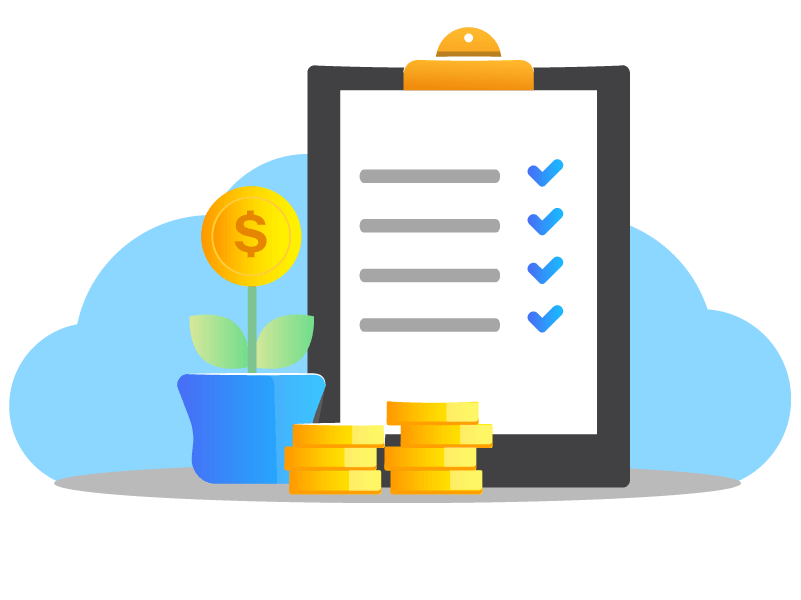 Process of choosing Business Software

Today business executives and owners get to choose among the best business management software offered, so deciding on one takes a lot of time and research. Let's see what you should do to get your hands on the most suitable software.
1. Understand the core task of the business software you need
Regardless of how well-advertised the product or vendor is, it's important to look for the one that corresponds with the issues you need to solve. There is a different business software for different types of tasks, e.g. sales automation, production management, inventory accounting system, billing, etc.
For example, if you need to have up-to-date information about the stock in trade and to be able to distribute the goods right from the warehouse, you should look among the warehouse management systems. If you need to improve the relationships with clients, then it's better to shift towards a CRM. The accounting division would require a system for cash flow and report automation, while to understand the state of the production the company needs a production management system.
You have to understand the business requirements and limit the choice down to the software that meets them. It's important to understand that there are no such systems that can do everything at once. Some of the best products are positioned as universal tools, but the attempt to make the product as diverse as possible makes it a jack of all trades, but master of none.
There are many types of business software made to deal with different tasks.
Here's a list of the most common ones:

Accounting Software
Billing Management
Business Intelligence
Business Process Management
Content Management System (CMS)
Customer Relationship Management (CRM)
Database Management (DM)
Enterprise Resource Planning (ERP)
Enterprise Asset Management (EAM)
Supply Chain Management (SCM)
Backup Software
Product Data Management (PDM)
Product Lifecycle Management (PLM)
2. Run the products you've chosen through the check-list
By reaching this stage you should have come up with a list of the most suitable business software products for the task. Of course, there are a lot of factors to consider when choosing between this or that software. Here is an extensive list of what to mind:
#1. Is it a stand-alone or a SaaS software?

Stand-alone software is usually pretty limited to a certain number of tasks it can handle. Often business stand-alone software incorporates too many half-baked functions with no depth to any of them.
This type of software is paid for only once and then installed on the hardware you own, which is great if you work with sensitive data. However, you will have to purchase new versions in order to update your system, and it can be very difficult to integrate it with other products since it was built to be used alone.
SaaS (System as a Service) is a type of software purchased on a subscription basis and hosted by the service provider in the cloud. It offers a great payment method, you pay when you use the service, and you don't when there is no need for it. Plus, it automatically updates at no additional cost, and, usually, can be easily integrated with other software.
There is also a third option. You can go with custom-built software, where every aspect depends on what your business needs. It can be hosted locally, or in the cloud, can have as many different functions as you need, and what's the most important – it can be continuously improved as your business growth. Of course, it's going to be a huge capital investment, but it'll fit your company like a glove.

#2. Does it have a trial version?
There's no point in committing to software before trying it out. Run it and see if it meets your expectations. Develop a clear list of what the software must have to pass your trial test. However, be careful not to go too deep into one system, as it may be difficult getting out of it by the end of the trial. Even if it doesn't really match your requirements. Vendors know how to make trials into successful buyers.
#3. Is it easy to learn?
Keep in mind that you will have to train your employees on how to use this new software company has chosen. If the new system looks too complicated and difficult to use, it probably is. Good software is typically intuitive and easy to learn. Of course, you won't be able to omit a basic training course for your employees, but it'll be better than huge manuals and endless courses on complicated software systems.
#4. Is the source code open or closed?
You can overlook this if you need a quick-fix and day don't plan to customize the software later on. Some products come with open source code, meaning that you would be able to add some iterations when the time comes. In case of closed code, it is as it is – closed, so you won't be able to change it or even take a peek at what it looks like. Is the software with a closed code would stop meeting your needs, you will have to change it. And changes can be painful.
#5. Сan it be integrated with other software?
Carefully studying integration opportunities of software in question will help mitigate the risks of having to change from one product to another. Instead, you will be able to attach another necessary system without a hitch.
It doesn't have to be a system per se, maybe you would like to integrate a mobile app for field workers to automatically offload their data into the whole system? That's going to be impossible if the system is nonintegrable.
#6. Is it supported?
Depending on the complexity of the system you choose, you may need them to have a local support, or at least a remote online support team to turn to. You may not have your own IT team at hand, or some questions maybe not related to software development at all. Of course, some products may be fine to use without any support at all, but it's best to make sure you have someone to turn to when a problem strikes.
Let's not forget: you can always order a custom software to be made to suit only your company.

---
3. What if I want to go custom?
Getting software for yourself is not really as complicated as it might seem, but it surely comes with a great challenge of finding the right development company. Choosing the software developer or the vendor to deploy the product into your system is as important as deciding on the product itself. The service provider plays a crucial role in the successful software implementation. They do not only develop, they also help install it accordingly and train the personnel to use it without any mishaps.
Moreover, an experienced vendor will also study your choices and explain their shortcomings and benefits of this or that system for your business.
Therefore, when choosing a vendor, it's better to carefully consider their knowledge and experience, which are confirmed by their reputation. In addition, it is very important that the specialist is well aware of the chosen software product to configure (develop) it in a way that can solve all the tasks your business need.
Here is what you should keep in mind when looking for one:
Expertise
Reputation
Testimonials
Experience
Location
Rates
Memo: Do not base your choice solely on the rates. When you buy cheaply, you pay dearly.
Summary
We hope our article helped you shed some light on what is on your way to finding the perfect solution for your business. If, on the contrary, you ended up with more controversial thoughts and questions, please contact as for further assistance and consultations.