Live Streaming App Development
We create multi-benefit media tools that take enterprises to a whole new level
Contact us
Why Live Streaming?
The fact that video is the most engaging type of content is probably not new to anyone in 2018 when it occupies about 75% of the global traffic. Modern people are no longer committed to TV listings, they choose to access media basing on personal schedules. Add to this user-friendly interface, highest-resolution picture, and plenty of user-oriented features, and you'll realize why streaming apps are here to stay.
Tech Trend Worth Following
By discovering that live videos are three times more watchable than pre-recorded ones, the emerging trend of live streaming boomed the IT market. Social media giants like Instagram are hurrying up to add the live streaming feature to their functionality. Companies like Netflix, Hulu, YouTube TV, and Twitch have chosen streaming as their investment field, thereby once for all transforming the entertainment industry.
Experts in Full-Cycle Streaming App Development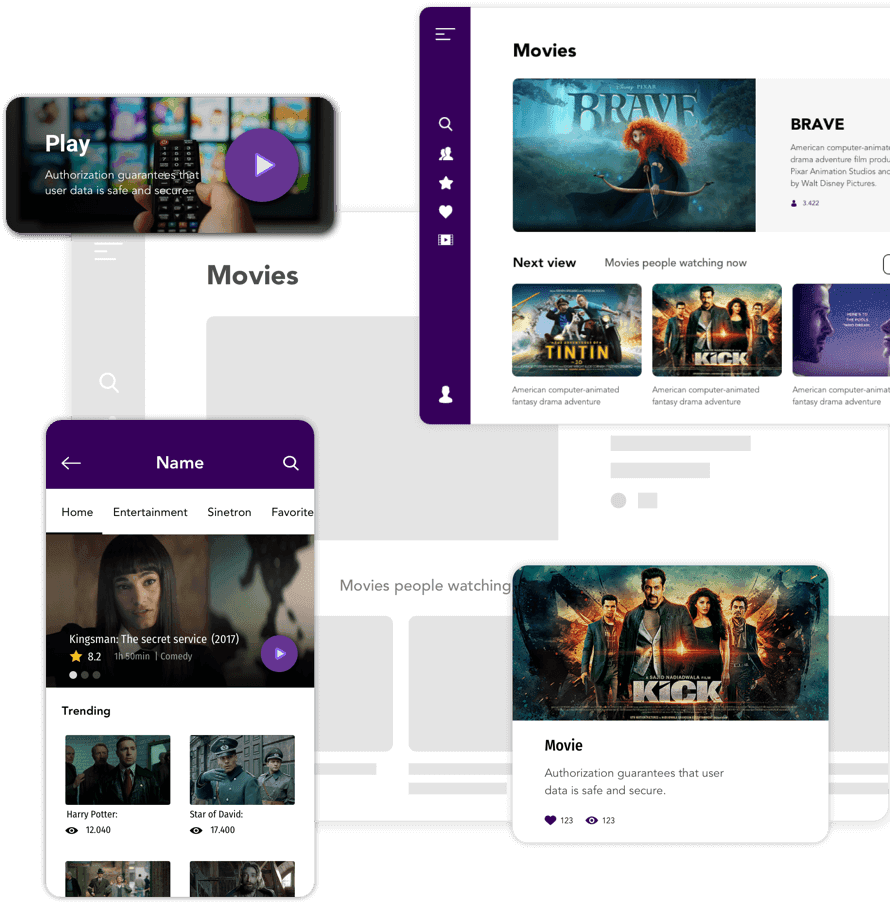 IDAP is not just a distribution of app development services, but a platform that ties up our clients with the world of technology. Having foreseen the rise of media streaming, we dedicated a part of our team solely to the streaming app development. Today, we have 250+ successfully completed applications, including those with live streaming functionality.
Looking for a live streaming app development company that would turn your idea into a real top-notch app? Contact us now to estimate the potential project!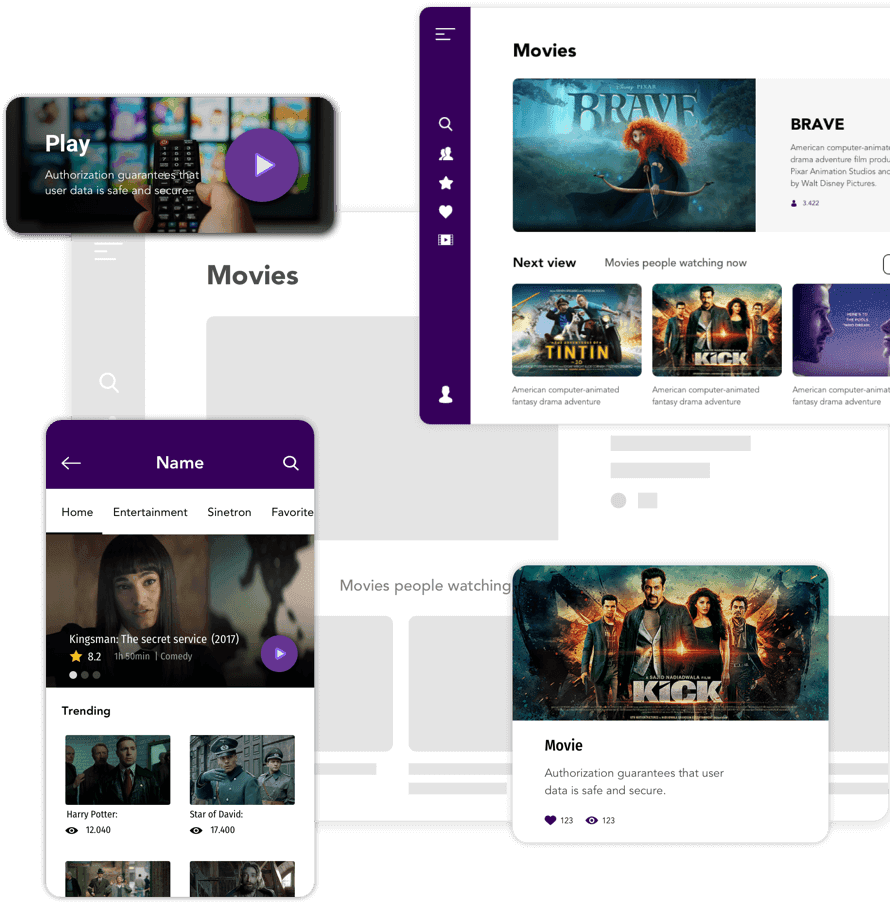 Perfect Live Streaming App:
Feature Set
User login
Authorization guarantees that user data is safe and secure. Options to login Facebook or email allow people to get the app started in seconds.
Personalized profiles
Self-expression is a crucial part of positive user experience, so personal profiles have to provide users with the room for it.
Push notifications
Timely notifications are crucial for user engagement, as they form the habit of checking out what is new out there within the app.
Diverse streaming functionality
Depending on the project scope, your app can have a features, from live streaming for TV to featured creation of live videos by users.
Channel subscriptions
The list of subscriptions allows users to stay tuned for new streams of the channels they chose.
Stream recording and storage
The option of saving streams and store them on a device to watch offline later will not let people miss any valuable content.
Content recommendations
Data analysis with the use of artificial intelligence will surprise users with content suggestions perfectly targeted to their tastes.
Membership plans
If applicable, we can develop a few plans for users, e.g., free version and paid membership with extra benefits and features included.
Share on social media
By publicly demonstrating videos people watch using your app, they also increase brand awareness and inspire potential users to join.
IDAP's Approach to App Development
Turnkey App Solution
Our team takes full responsibility for every production stage of your app, from project management to quality testing.
Cutting Technology Stack
We position the latest inventions in the world of software development to work for your benefit.
Ongoing Support & Updates
Even when the app is released, our collaboration runs on — timely updates and regular performance reviews.
Thoughtful Business Planning
We make sure every app we develop corresponds to market needs and is worth investing...
Let's build booming apps together!
Regardless of the scope, we are fully equipped to deliver the best-value app development solution, being it for a global live streaming company or a small startup with the most narrow target audience.