Live streaming has been progressing at a quick pace after YouTube launched its streaming platform in September 2011.
It's been 6 years, and today we have Facebook, Twitter, and Snapchat catching on. These heavyweights invest immense amounts of money into building and supporting of their live streaming services.
Apart from that, the rapid growth of mobile traffic demanded the creation of mobile solutions. It resulted in the emergence of such applications as Meerkat, Periscope, LiveStream and Upstream.
Moreover, social media started to integrate the live streaming options into their native application. But what is so special about live streaming and how does one get an app like that?
That is what we are going to cover today. If you want to know more about live streaming apps, how they are built and how to earn on them – read on!
What is a live streaming app
The live streaming app allows broadcasting a video or an audio in real time by accessing smartphone's camera and microphone. There is no need to record the video and then upload it to some platform. Streaming transmits the data as a continuous flow so that the one watching or listening to you receives the information almost immediately. 
The streaming applications appeared not so long ago, but are becoming more and more popular. These apps connect businesses with their customers, celebrities with their fans, bloggers with their audience. Live streaming became a solution for a lot of tasks. For example, one can stream from the backstage to greet their fans before the concert, or the business can explain its new service or product right from the shop. The only thing that matters is the internet connection. 
Types of streaming apps
The streaming apps available on the market are divided into the two groups according to their functions:
Video streaming applications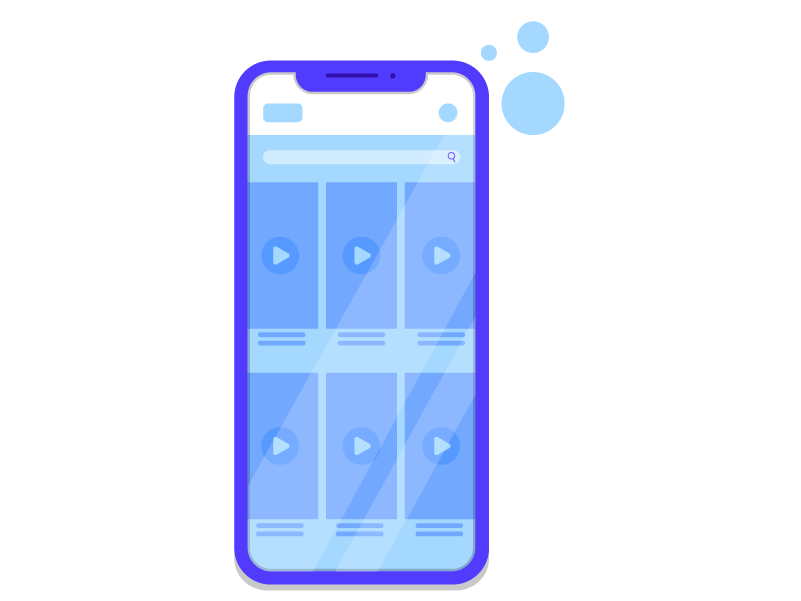 Apps for video streaming allow re-watching the video even after the online broadcasting. It is saved on the server to be available to the user for the set amount of time.
Broadcasting application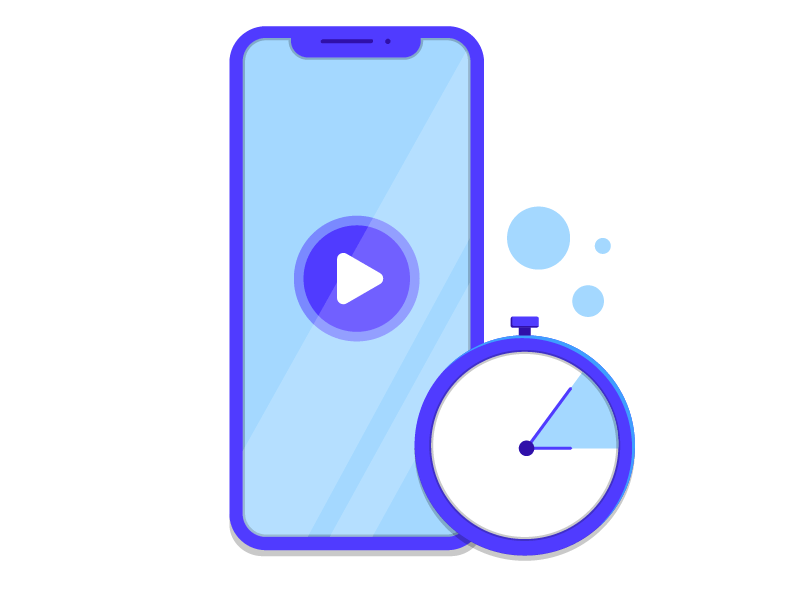 While the applications meant for the broadcasting, only do not save the video on the server at all, or only for the limited amount of time (24 hours or less). Such applications notify the users about the nearest broadcasting they are subscribed for.
Building a live-streaming app
Getting your own streaming application appears easy, but it's not as simple as "hiring an app development company". Building a streaming app from square one requires careful thinking and preparation.
We recommend starting with a simple MVP – minimum viable product. This is an application that contains only the necessary features needed to test the viability of the product on the market and heighten the interest of the right audience.
In case MVP fails to reach the set goals, you can stop the development process without spending additional money to add all other killer features.
Things to consider when outlining the application:
Platforms it will be launched on
Features it will offer
#1. Platform
The first thing that is going to influence the functionality and the overall cost of the application development is the platform you decide on. Here you have several options to choose from:
Create a native application for both iOS and Android
Go with a hybrid that is supported on multiple platforms
Going with a native app is going to require deciding on a platform you are going to start with. Is it going to be iOS or Android or even a Windows Phone? Researching the market for the video dreaming apps is going to give you clear insights before making this decision.
#2. Features
When the issue with the platform has been solved, it's time to move further to the features your streaming MVP is going to have.
Let's see what features are vital for this type of application:
User Registration
It is enough to give a one registration option for the first version of the live streaming application. A simple registration with a phone number or an e-mail address would be enough for a start. Do not forget about account verification and password recovery functions.

Developing the project further can have the social media integration planned to simplify the registration process and ease stream sharing.
Memo: Usability is a key. Build the app with the user in mind.
User Profile


Each user is going to have their personal page with personal information. Think through the information that is going to be presented in their profile. At the beginning it's okay to ask for a small amount of information as it is going to be stored on the servers with will have to comply with various legal regulations. For instance, try putting in a user name, user pic, followers, and followees.

Online Video Streaming
For an MVP it would be enough to have only the video streaming function without further storing of the recording.

Basically, when the stream us running the video is passed through the server and converted to appear on the screen of a user that watches the broadcast. As the same time, the video gets recorded and stored on servers. How long it will be stored depends on the storing capacity of servers. When the streaming is finished, the video gets deleted from the server.

This option can be improved by adding the "saving" function, so users will be able to watch the streams they missed.

Communication
Comment are essential for a streamer to connect with their audience and vice versa. It'd be good to think about likes and other ways to give users an opportunity to express their opinions on the broadcasting.

Moreover, the world is crazy about insights and various metrics to improve whatever they are doing. Think about it!

Push Notifications
Notifying users about the ongoing streams of their followees is a valuable feature. Every time user starts out a broadcasting, all his followers should be informed about it.

It'd be good to add a calendar, where a streamed would be able to schedule all his streams and set up a notification for each of them.

UI/UX
Think about the principle user experience you wish to deliver. Why should the user choose and enjoy your application above the existing market heavyweights like Periscope or Facebook Live?
Memo: There is no such thing as important design. Become a user to design for one.
Earning with the App
The ultimate goal of any business apart from being useful to the user is making a profit. But how do we make money off the video streaming application? There are a few ideas on implementation it:
Paid app

Free/Premium account segmentation

Advertisement in the app


When you make your application paid, the user has to pay a certain sum to download it. Usually when deciding to buy or not to buy an unknown app, people tend to go with the lesser.
The freemium strategy offers to download the application for free, but further upgrade it to the premium account to use additional features.
The advertisement option is pretty clear. You will have to place the ads of your business partners.
These are the most popular ways, but you can always come up with something of your own.
Attracting Users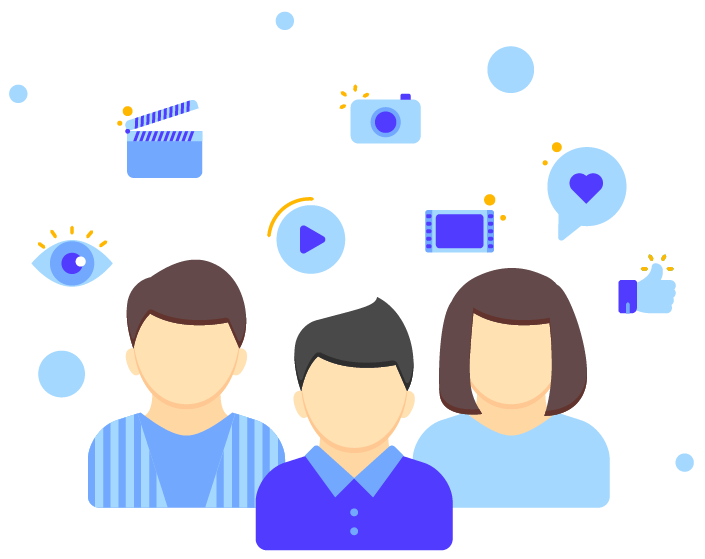 No app can live without its users. If you want your app to be successful, it is important to grip the attention of the vast audience.
So what options do we have?
Awesome UI/UX
Cool features that are going to help users
Creating something innovating
Marketing and promotion
Summary
These are the basics to cover when working on developing a live streaming application. By no means, you have to follow it thoroughly. You are ought to try your own approach and go wild with your ideas. 
Make your application stand out in the best way possible. If you are certain your idea is going to do a bang-up job, go ahead and put it into action. 
Can't wait to start working on your project? Contact us, and we will assist you throughout the whole process with our technical expertise.