Introduction
Before introducing new business technologies and changing traditional workflow, every business owner is troubled by one question "How much a CRM integration could possibly cost?"
But be careful, not all prices and rough estimates that are given on the websites are actually what they seem to be. In this article, we are going to talk about cost-forming factors that together and separately make up the final sum spent on a CRM system.
As a rule, the customer relationship management system consists of several parts:
Cost of the product itself. It can be either the price of a ready-made CRM, a cost of access to the cloud-based solution or an estimate from the development company.
Cost of importing data to the system. The data will have to be somehow migrated into the system without losing potential leads, client base, records about outreach and provided feedback.
Cost of updates and changes. Even when buying an off-the-shelf product or a SaaS solution, spending additional time and money on tuning up a new system is inevitable. You will have to re-adjust and develop some other modules and features, set up access levels and rights, report and task forms, and much more.
Cost of support. The system will have to be maintained and controlled to add new accounts, control levels of authority, issue passwords and deal with different tech problems.
In addition, there is yet one more cost-effective factor that may not be that obvious to the most of us – the losses during the transition period. When switching from the familiar to the team workflow to an entirely new system, there is no way to avoid mistakes. In the process of introducing employees to a CRM-system, something will definitely go wrong. There will be missed calls, mixed orders, and some service problems that may result in losing prospects.
No software has ever passed flawlessly, even if the product representative is telling you otherwise. Years of experience show us that personnel always has trouble accustoming to new systems. Tutoring stuff is going to be another headache and item of expense. Moreover, in the beginning, the person in control is going to sacrifice their working hours to monitor and carry out regular checks of CRM, resolve issues concerning the new workflow, and see how they are dealt with.
At first, let's take a look at the cost of licensed software.
Purchasing a ready-made CRM-system
Depending on the type of CRM you decide to settle with there are several types of licenses available. You can buy:
Lifetime license;

License (subscription) for a certain period of time (month, year, etc.);

Copy of the software to install on your company's servers.
The lifetime license is useful as you have to pay only once and forget about it once and for all. However, you'll have to pay a pretty sizable amount for the product.
Subscription seems more legit. The cost is reasonable, but have to be paid on a monthly basis. But you can set up monthly billing to forget about it once and for all.
When comparing the cost of various offered CRMs, do not forget to read all information available on the website and be aware of marketing ploys. Lots of CRM providers often advertise the super low-cost service package deal that is going to activate under certain conditions.
For example, you see a subscription offer $40 bucks per user. However, if you are reading attentively, suddenly it's a real deal only if you purchase an annual subscription for 10 users or more.
Such specials are typical for IT-services. Therefore, you have to carefully consider every cost-forming aspect of the price to choose the most beneficial deal.

Follow-up improvements as a part of a CRM cost
Such things as setting up the system, adding some features and making it all come alive should be included when estimating the final cost of the CRM-system.

You will have to:
Install the software (when buying one there are lots of hassle with setting up servers, which can be avoided by purchasing a SaaS solution. Thus, some time will be lost for installing client programs into PCs, tablets, and smartphones);
Set up user groups and levels of access for every employeethat is going to work with CRM;
Integrate with other services and programs (including collecting data from website, databases, social media, telephony and any other);
Transmit the data from other systems and software.Usually, when calculating the final cost of a CRM, business owners often do not include the expenses on transmitting the data to the system, which ends up low blowing company's budget.
Data transmission is one of the biggest expenditure items on the project's budget. As developers have to extract the data from the current systems, process, correct and standardize it for further transmission into the system. One way or another, you still will have to spend money on adjusting the work of the system to match the exact needs of your business. Even SaaS-solutions demand adjustments and tuning.
On the one hand, by paying for a SaaS product, you cannot access the source code meaning there is nothing to improve from the technical point of view. On the other hand, there are numerous opportunities for setting up different types of reports and forms, business processes, access levels, and the general look of the system.
In case of Stand Alone products you will have to take care of buying or renting a server, put it in order, purchase additional software, etc. By paying for a stand alone solution you get just a licensed copy of the software, but all further expenses regarding installation, settings and exploitation fall on your shoulders.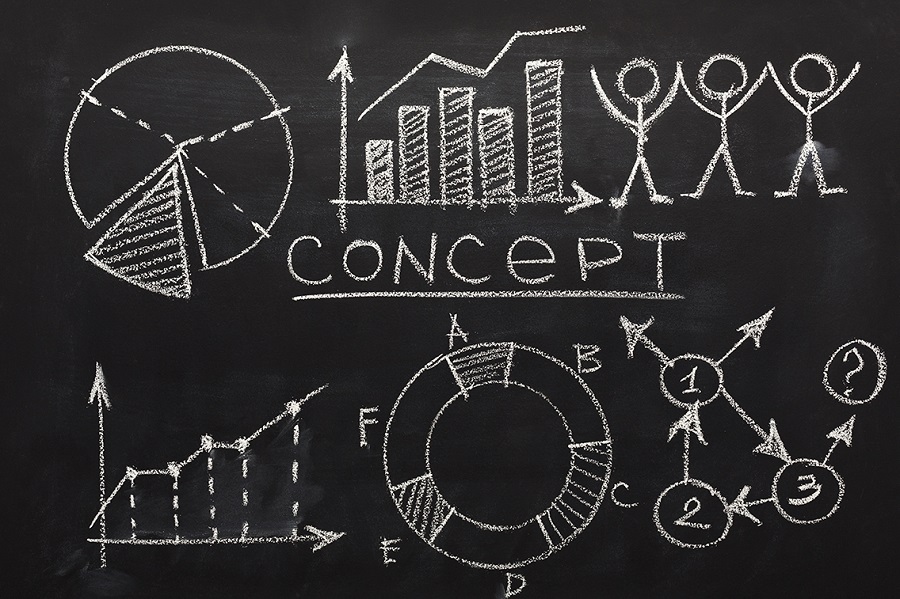 Developing a custom CRM-system to suit your business
Essential functionality for Sales Division
Automating the work of your sales team raises the efficiency of their work and helps them to manage all incoming requests. Every CRM has tools for managing prospects and current customers, analyze sales dynamics and trends, and develop sales plans with high-quality forecasts.
Essential functionality module for sales will look like this:

| Feature | Description | Development time |
| --- | --- | --- |
| Account management | Controlling data about existing and incoming customers, create accounts and add/remove client details, add comments. | 3 months |
| Analytics | Diagrams and graphics are representing raises and falls in sales volumes, current sales trends, filtering and marking data. | 2 months |
| Planning | Objectives calendar with detailed plans, strategies, notes per each block and task manager. | 2 months |
Essential functionality for Marketing Division
Same as for sales, the automation of managing and tracking the result of marketing campaigns allows planning and building strategies according to received data. Essential functionality module for Marketers will look like this:

| Feature | Description | Development time |
| --- | --- | --- |
| Marketing campaign management | Create events and assign tasks, handle financial matters, attach documents, comments and messaging features are a plus. | 4 months |
| Customer analysis | Divide customers into groups based on data collected by sales division, and study their profitability. | 2 months |
| Strategy development | View campaigns and analyze the ROI, trends, incomes, customer behavior and more. | 3 months |
Essential functionality for Client Support Division
Decent support is one of the keys to retain clients and make them know you care about every one of them. Making client believe in you is tough, but customer supports allows reaching out to them. And the service you manage to provide the more loyal clients you will gain.
While abovementioned divisions can try to manage on their own, automating the work of support is a must. The huge volumes of requests and incoming information cannot be handled by people only without mistakes. Essential functionality module for Customer Support will look like this:

| Feature | Description | Development time |
| --- | --- | --- |
| Helpdesk | Divide incoming requests among personnel, analyze requests and assign tickets. | 2 months |
| Knowledgebase | The base of answers for every possible question client may have with instructions. | 1 months |
| Service analysis | For collecting statistics on work with customers, record issues and analyze how fast they were resolved. | 2 months |
All-in-all, the total cost of building a custom CRM from scratch can be approximately calculated by multiplying the number of hours given for each module by the hourly rate of the company you decide to cooperate with.
Summary
The only person that can tell whether or not business needs a CRM-system is the owner. Be aware of your business processes and how they are managed, keep track of every small sign of progress or recession. 
In this article, we have laid out several ways of dealing with CRM integration and calculating the cost. If you have decided to go with making your system for customer relationship management – IDAP would gladly assist you!